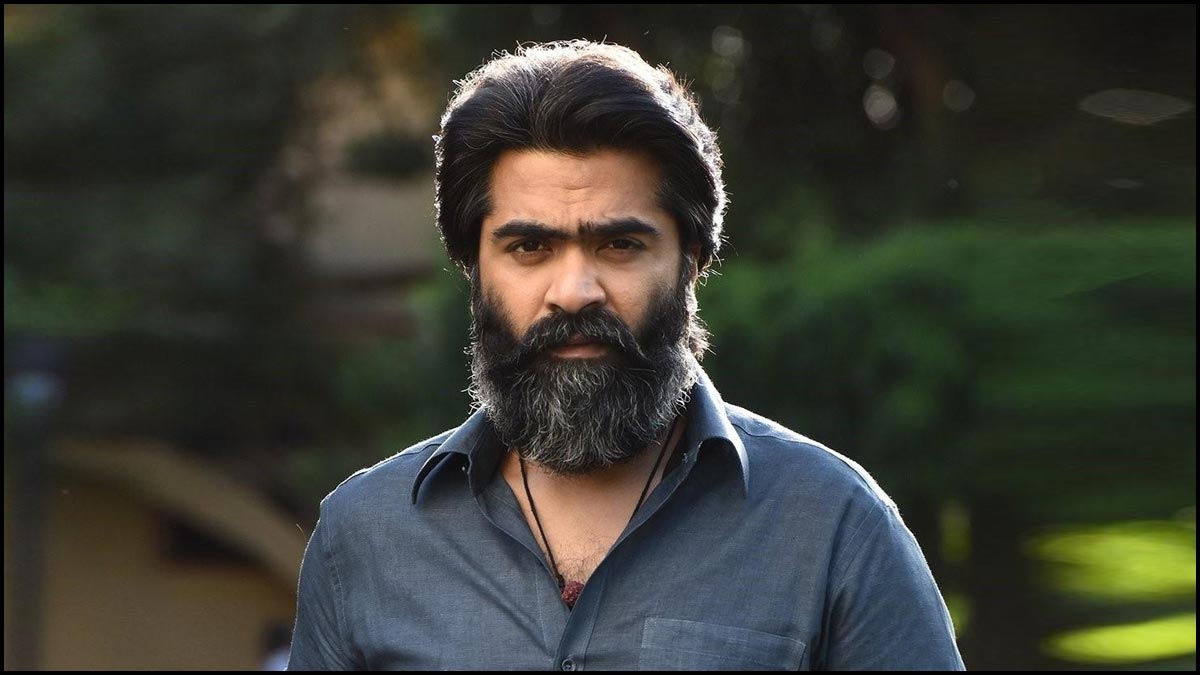 Pathu Thala - A contrived gangster flick that depends solely on STR' s charisma
Simbu after a long time tasted commercial success with 'Maanaadu' and critical acclaim for his performance in 'Vendhu Thanindhadhu Kaadu'  Ideally 'Pathu Thala' the official remake of the Kannada gangster saga 'Mufti' should give him both considering the weight of the character he plays.   Whether the film does justice to his image as well as satisfy the audience remains to be seen.
The young Chief Minister of Tamil Nadu (Santhosh Prathap) is kidnapped and goes missing suddenly and the main suspect is Nanjilaar (Gautham Vasudev Menon) the deputy CM who owns the majority of MLAs.  However Nanjilaar is not able to become the next CM due to AGR (Simbu) a dreaded sand mafia gangster who helps a not so popular MLA (Obeli N Krishna) ascend the throne.  Meanwhile Sathya (Gautham Karthik) , an undercover cop as Guna infiltrates AGR's gang and whether he or Nanjilaar defeats AGR is what 'Pathu Thala' is all about.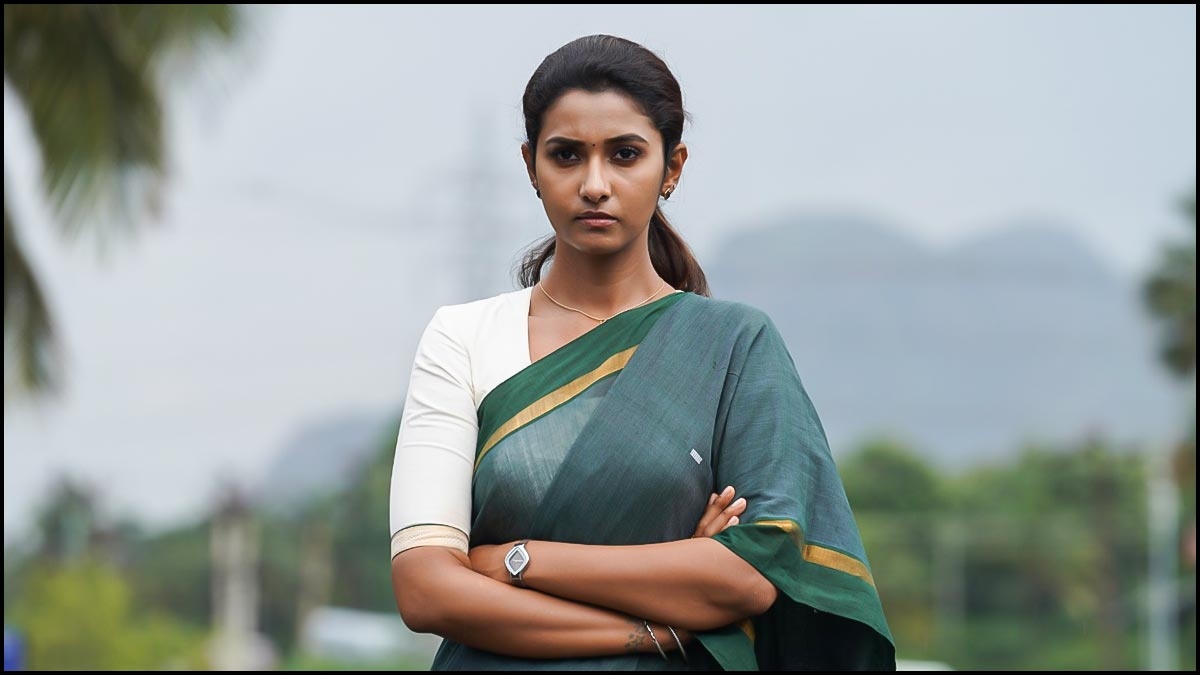 The makers of 'Pathu Thala' have put in a lot of faith in Simbu's charisma to pull the average screenplay to safety and succeed to a certain extent.  STR dominates every scene he is in with his screen presence and performance in the violent scenes.  However his best is when he gets emotional with his sister and niece where his character takes an entirely different dimension that helps establish him as the messiah of the masses he is later projected as.  Gautham Karthik with minimal expressions is pretty convincing as the infiltrator and all his scenes with Simbu work well.  However action is his forte and he has done an exemplary job in the fight sequences.   Priya Bhavani Shankar tries her best to shine in the few scenes she has that requires her to switch from a fiery Tahsildar to Gautham Karthik's love interest to ex-lover to a politician to finally an AGR admirer.   Gautham Vasudev Menon is slowly evolving as an actor and the foxy Nanjilaar is one of his better performances in recent times.  Teejay Arunachalam, Redin Kingsley, Kalaiyarasan, Santhosh Prathap, Joe Malluri, Madhu Guruswamy, Manushyaputhran, Sendrayan and Obeli N Krishna himself are noticeable in their respective characters.  Sayyeshaa infuses some energy with her ultra flexible dance moves in the "Raawadi" song.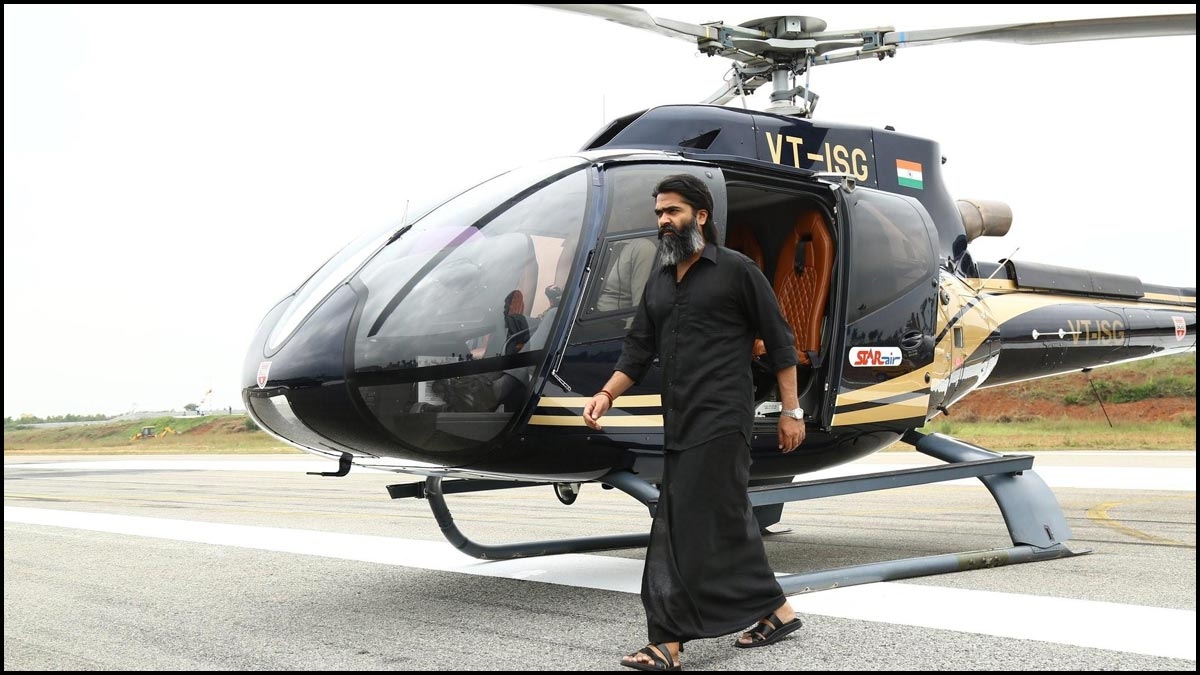 What works best in 'Pathu Thala' are the initial sequences that set up the screenplay interestingly as a politically charged gangster flick that puts a cop on one side and the wily politician on the other against the mysterious AGR.  The scenes that show the bad as well as the good side of AGR work well.  The climax where Gautham Karthik's character tilts towards AGR though cliched is better considering the other much worse cliches.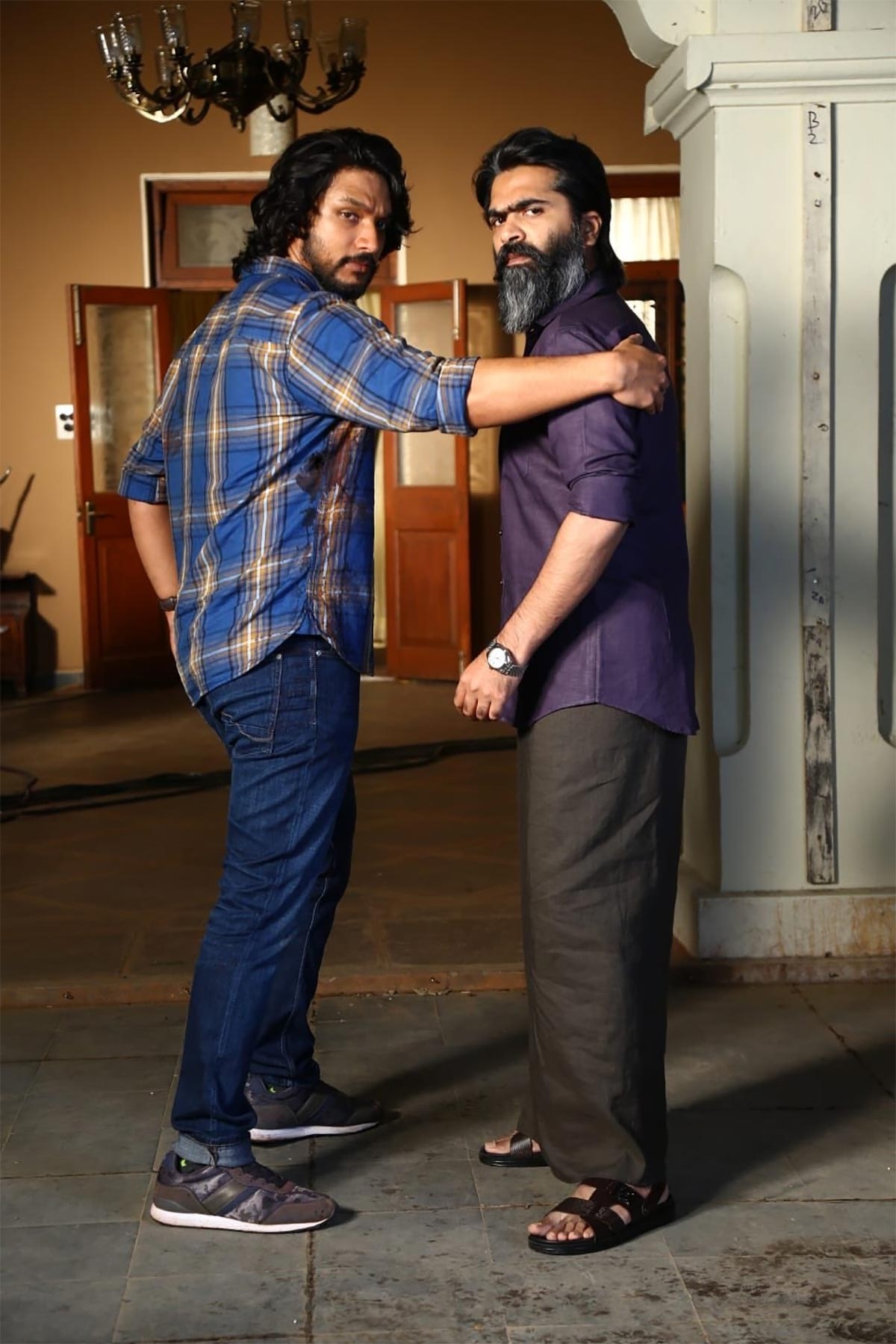 On the downside where 'Pathu Thala' fails badly is in lacking energy in the proceedings. The film feels like contrived characters and sequences are let loose to unfold the screenplay with very little effort taken in the writing.  Another problem is that the stakes are never raised above mediocrity.   For example the audience is never made to care  what will happen if AGR finds out the truth about Guna much like the mandatory romance between Sathya and Leela.   The long drawn out bloodbath in the climax is choreographed without any imagination and would give the audience a headache rather than a high.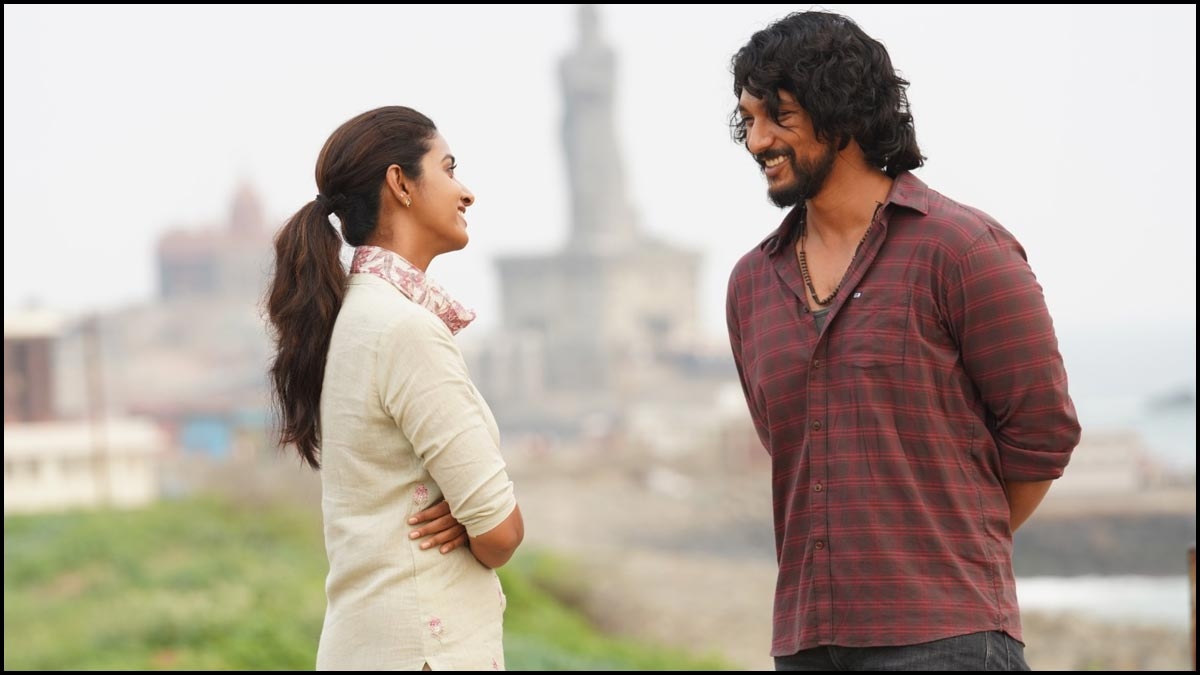 A.R. Rahman's songs are already a hit while his background score elevates the lead characters and also enhances even the mundane scenes.  Farook J. Basha's cinematography is mostly objective and never immersive and at a few places the shots are also inexplicably dull and out of focus.   This film will surely not find its place as one of editor Praveen KL's best work.  Obeli N Krishna who entertained the audience with comedy and sentiments in 'Sillunu Oru Kadhal' and engaged them with the offbeat 'Nedunchalai'  has decided to go formulaic in the gangster arena.  Studio Green has put in a herculean effort facing countless issues when making as well as bringing the film to the screens.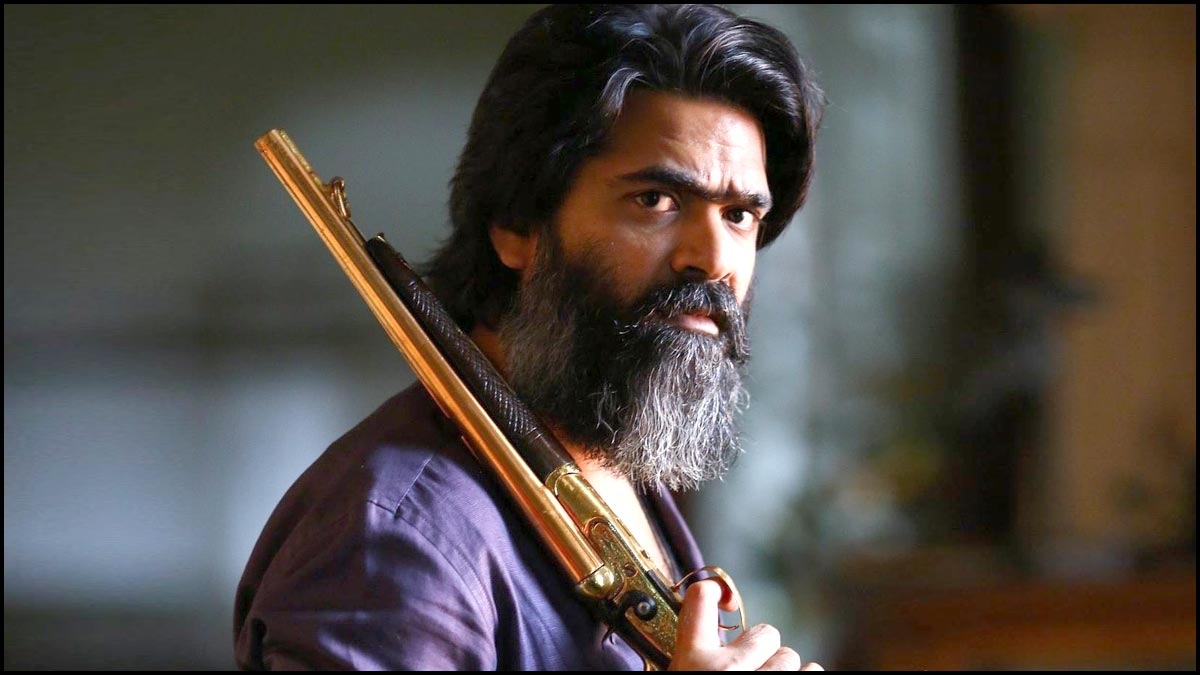 Verdict : Go for it if you are a fan of Simbu or formulaic gangster films
 
Rating: 2.5 / 5.0
Showcase your talent to millions!!
Write about topics that interest you - anything from movies to cricket, gadgets to startups.
SUBMIT ARTICLE
More
Telugu Movie Reviews
Extra Ordinary Man
Kadak Singh
Hi Nanna
Calling Sahasra
Atharva
Animal