'Parampara' is streaming on Disney+Hotstar. In this section, we are going to review the latest Telugu-language web series.
Story:
A joint family's unity falls into the abyss when the patriarch Veera Naidu, a messiah of the masses, is assassinated. His adopted son Mohana Rao's rise is stalled by the biological son Naidu. Mohana Rao's son, Gopi, has his task cut out. He seeks to avenge his father's downfall by taking the battle to Naidu's son Suresh. The consequences of this battle of nerves are not always palatable and on the expected lines.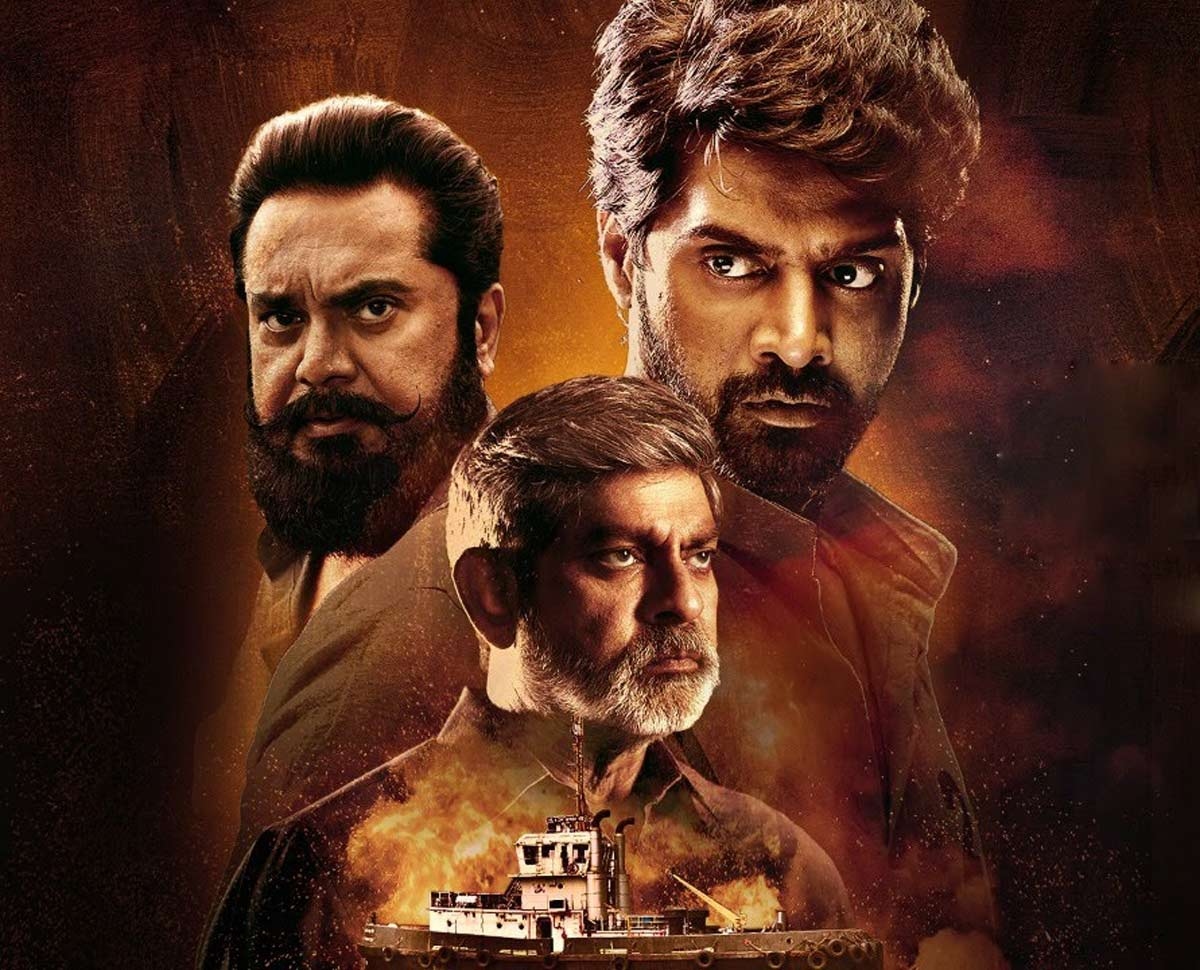 Analysis:
In one of the early episodes, Suresh (Ishaan) is challenged by his brother Gopi (Naveen Chandra) in the college elections. The two brothers, whose fathers share a love-hate relationship at home, start sharing a love-hate relationship in college. Suresh resorts to dirty tricks to upstage Gopi, who is busy wooing voters successfully ahead of elections. For a web series in Telugu, the elements deployed to make this college battle look exciting are decent enough. Even the equations between the two contenders are shown in a fairly evolved manner. Had directors Vijay Krishna L and Vishwanath Arigela maintained the momentum, this would have been a more gripping and tight series.
Jagapathi Babu, for a change, plays a relatively meek character (like in the recent 'Republic' and even 'Lakshya'). As Mohana Rao, he is not after power and trusts his brother Naidu to a fault. Naidu, played by Kollywood actor Sarathkumar, behaves like a true-blue dominating patriarch, taking his brother's loyalty for granted. He is arrogant, cold and calculated. Mohana Rao's son is aware of the toxic context. In fact, he is the only one who wants to do something about it, for his and his father's redemption. Sometimes, the differences come out in the open in the household. When the tempers run high, a temporary truce is pulled off somehow. In this, occasionally, the female members have a role. Aamani plays Gopi's mother.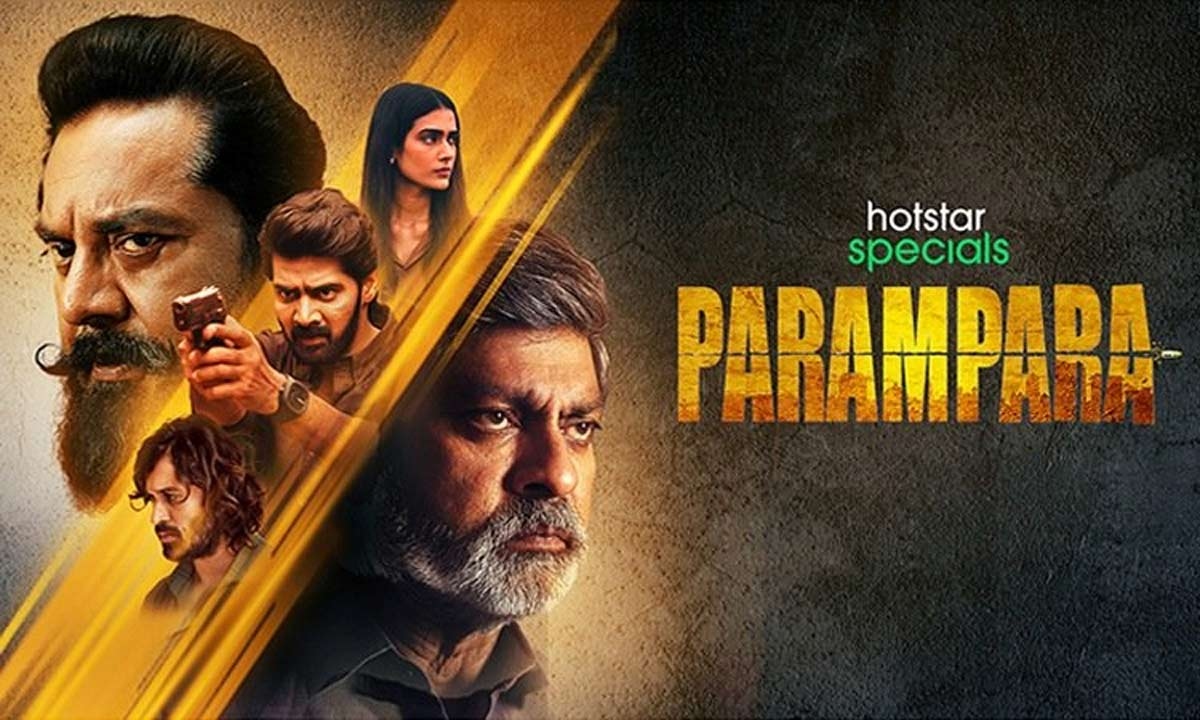 Many a viewer might wonder why the low-key angry family members have to live under the same roof. Can't they go separate ways, given that they have demarcated commercial interests already? Writer Hari Yelleti is telling the story of a joint family corrupted by selfishness and power games, not of warring factions overtly baying for each other's blood. Gopi, who at first comes off as a victim, turns out to be an evil force conspiring to hit Naidu where it hurts the most. The plan he comes up with is not low-hanging fruit.
Aakanksha Singh of 'Malli Raava' fame plays a media Editor who eventually becomes a pivotal member of the central plot. Naina Ganguly plays Gopi's 'friend with benefits' ally with a broken family. Words like 'self-esteem', 'predators', etc. are deployed with a purpose.
Undone by long conversations and overlong episodes, 'Parampara' is too long. The web series format needn't always be this long. We understand that the characters believe discussions can prevent misgivings from getting out of hand, but why subject the viewer to one too many of them?
Verdict:
'Parampara' toys with a faction-ridden family drama where criminal thinking and violence are par for the course. It's a mixed bag.
CAST & CREW
Cast: Sarath Kumar, Jagapathi Babu, Naveen Chandra, Aakansha Singh, Naina Ganguly, Rajsekhar Aningi
Director: Krishna Vijay L
Music: Naresh Kumaran
Producer: Shobhu Yarlagadda, Prasad Devineni
Showcase your talent to millions!!
Write about topics that interest you - anything from movies to cricket, gadgets to startups.
SUBMIT ARTICLE
More
Telugu Webseries Reviews