'Paper Rocket' is streaming on ZEE5. In this section, we are going to review the latest Telugu-dubbed web series, which is also streaming in Tamil.
Story:
The web series tells the story of six individuals who go on a trip. Each of them is staring at gloom or is already going through trauma. Jeeva, a corporate leader, has lost his father and is feeling empty from the inside. He joins a group therapy session where he meets five individuals, each of whom is whimsical or comes with backstories. Valliamma is battling cancer. Tiger is having suicidal thoughts due to perennial loneliness. Alekhya is branded a criminal after she nearly killed her boyfriend. Unni is suffering from a brain tumour. Charu is a former swimmer who has been wheelchair-bound.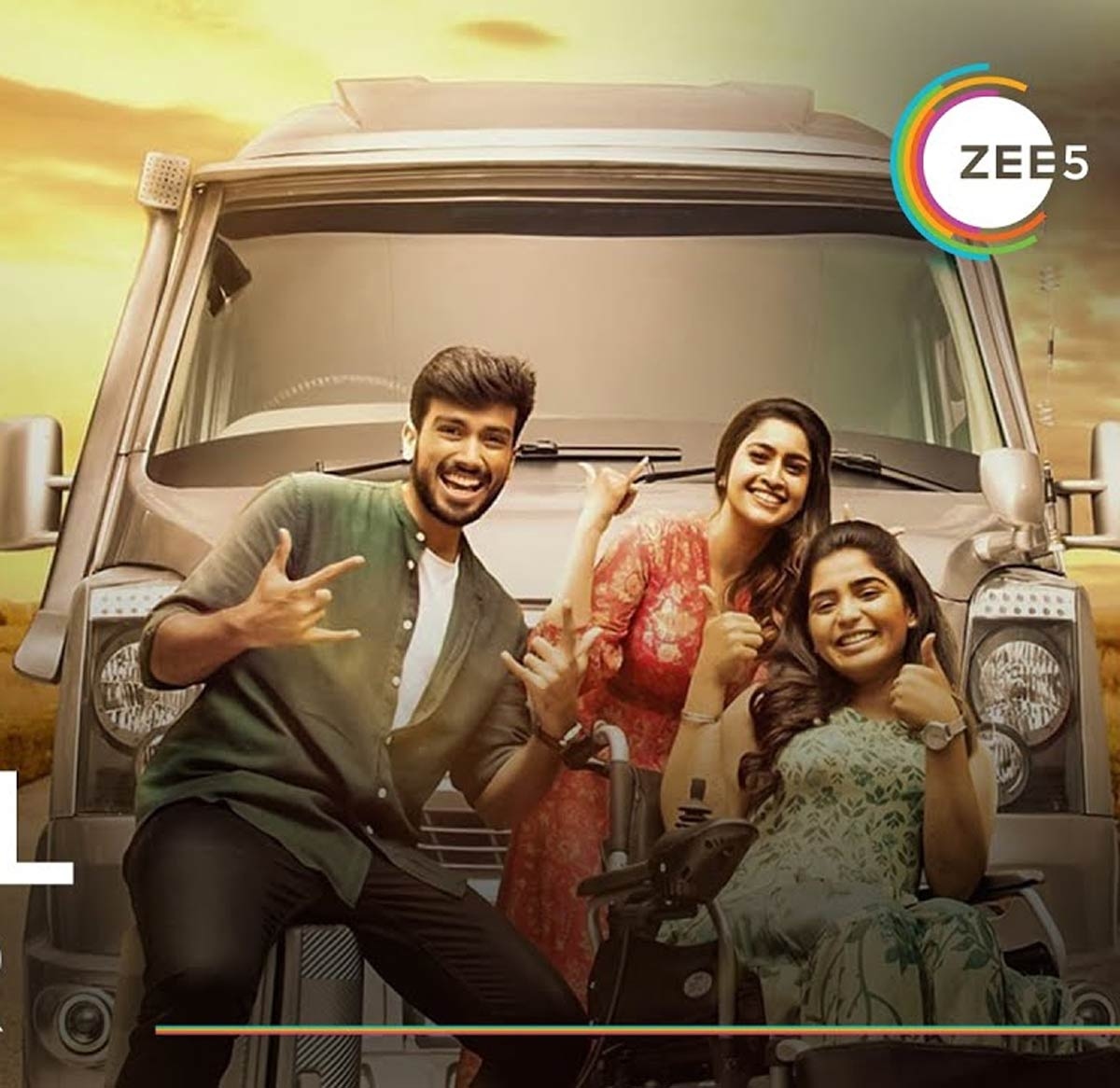 The story is about how each of them finds a closure.
Analysis:
'Paper Rocket', going by the trailer, looked like a feel-good human drama where cliches have to be admired because they come from lovable/sad characters. But the web series turns out to be something else. Director Kiruthiga Udhayanidhi deserves kudos for telling a deep, sober, feel-good and witty tale full of life, ideas and unusual situations.
You don't get a sob story. You get fun and frolic but not platitudes. You get jokes but not at the expense of its characters' integrity. Each episode is packed with at least two rare situations - the sort of incidents you haven't come across in any film so far. Yes, a few of them are tad unrealistic, but Paper Rocket's uniqueness lies in making them feel intimate. When a stranger bursts forth on the scene to become an arbiter in a long-time family dispute, you find it a bit laughable. But the way the whole scene and episode ends, you are left thinking about how pure-hearted kids can restore bonds without making an effort.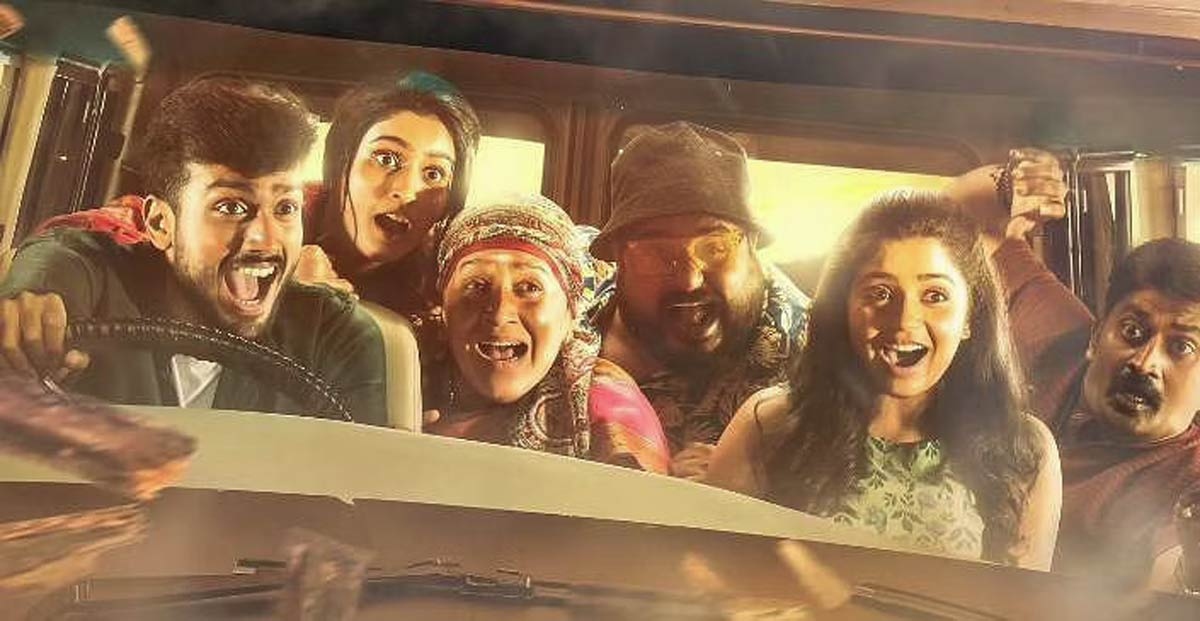 Unni wants to meet his school-time girlfriend. This is a worn-out trope in movies. Even films like 'Shatamanam Bhavathi' have used this trope. What is left of the cliche to be milked? 'Paper Rocket' does it with a touch of craziness and humour. A montage song between Unni and his childhood sweetheart is remarkably sweet.
Kalidas Jayaram, who plays Jeeva, is studied. Tanya S Ravichandran makes us feel for her character despite the fact that her anger issues look pretty superficial at times. K Renuka delivers a nuanced performance as Valliamma. Karunakaran's suicidal thoughts don't seem believable and the closure is not affecting. Yet, we enjoy his performance and appreciate how his feelings of loneliness are portrayed.
Nirmal Palazhi as Unni is endearing, while Gouri G Kishan of 'Jaanu' fame delivers the kind of performance that doesn't seek to evoke usual emotions in the audience.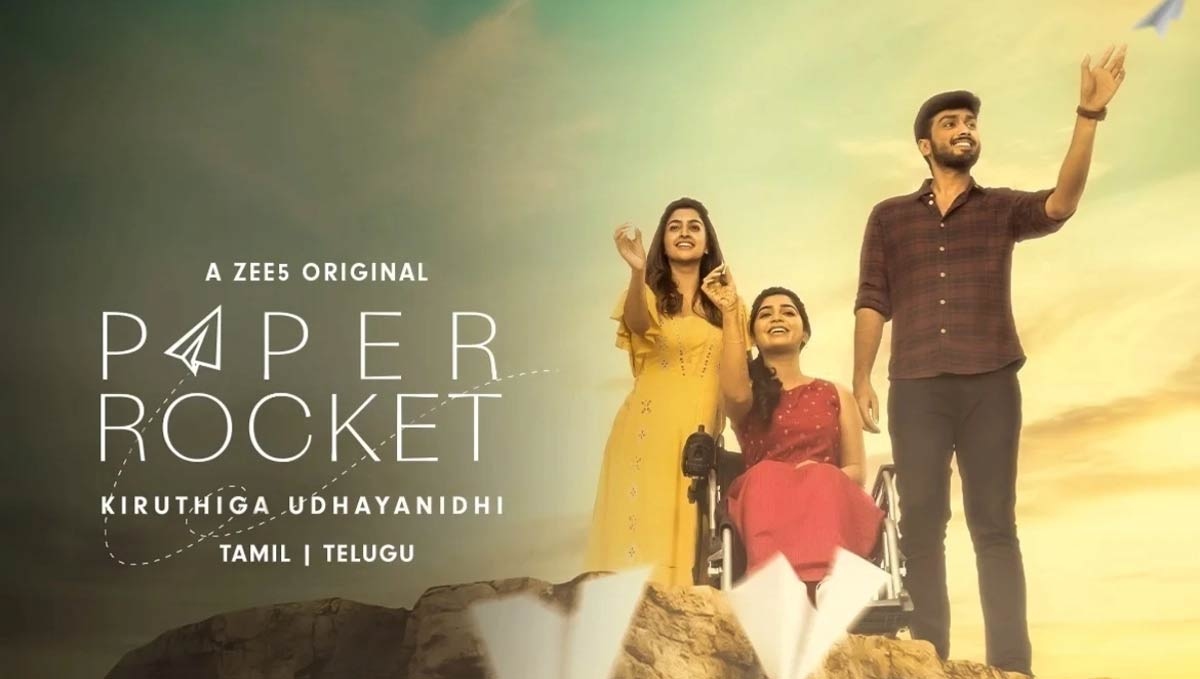 Given how evolved the writing turns out to be in several scenes, perhaps, Jeeva's track could have been written in a better way. If we don't complain about minor flaws here, it's because of the excellent execution throughout. The background music, the montages, the pacing - everything is lovable.
Verdict:
If you are looking for an intimate, affecting web series to watch with your family, catch 'Paper Rocket'. The 7-episode series won't disappoint you. Its situations are moving and unusual at once.
CAST & CREW
Cast: Kalidas Jayaram, Tanya S Ravichandran, K Renuka, Karunakaran, Nirmal Palazhi, Gouri G. Kishan, Dheeraj, Nagineedu.V, Chinni Jayanth, Kaali Venkat, Poornima Bhagyaraj, G.M.Kumar, Abhishek Shankar, Priyadharshini Rajkumar, Sujatha
Director: Kiruthiga Udhayanidhi
Writer: Kiruthiga Udhayanidhi
Music: Simon K King
Producer: Sreenidhi Sagar
Production: Rise East Productions
Showcase your talent to millions!!
Write about topics that interest you - anything from movies to cricket, gadgets to startups.
SUBMIT ARTICLE
More
Telugu Webseries Reviews