A Radhan Musical
Thursday, August 12, 2021 • Telugu Comments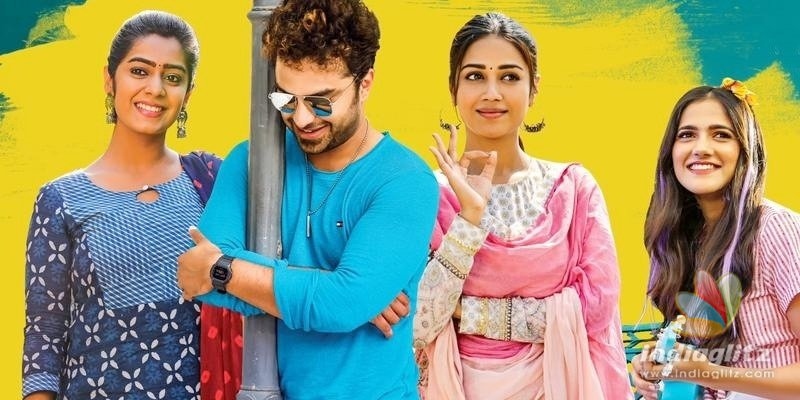 In this section, we will be reviewing the songs of 'Paagal', which are streaming on Aditya Music.
Paagal Title Song
Singer: Ram Miryala
Lyricist: Chandrabose
The song is zany in establishing the madcap character of the male protagonist. For Chandrabose, this looks like an uncharted territory. But the lyricist rises to the occasion and whips up trendy lyrics. The Rap Lyrics by MaMa Sing are entertaining. Ram Miryala's voice is offbeat and comes with a Daler Mehendi-esque aura. All in all, the song is enjoyable for its irreverent vibes.
Saradaga Kasepaina
Singers: Karthik, Purnima
Lyricist: Ananta Sriram
Guitar, string instruments and flute are deployed to eke out a soothing romantic melody that is a bit old-school in its flavour. Purnima's voice is a throwback to the voice heard in 'Kannullo Nee Roopame' from 'Ninne Pelladatha'. Karthik is superb and brings to the table a certain breezy feel. Ananta Sriram has been a picky lyricist of late. He weaves lines that feel like heartfelt conversations between two lovers.
Ee Single Chinnode
Singer: Benny Dayal
Lyricist: Krishna Kanth
How does it sound when a 'paagal' guy falls in love? Benny Dayal goes offbeat and snazzy with his rendition, while lyricist Krishna Kanth's pen floods the song with a liberal dose of creative usages. Radhan's style is a slowly evolving one; the composer is found to be improvising upon a familiar sound to deliver a song full of jaunty vibes. The beats also let the actors indulge in dance moves.
Aagave Nuvvagave
Singer: Sid Sriram
Lyricist: Krishna Kanth
The tragedy song has the male protagonist wail and beseech his soulmate not to flung him afar. Krishna Kanth's lyrics are priceless, driven as they are both by powerful emotion and literary flourishes. Sid Sriram's crooning is out of the world, especially because his voice is a callback to some of his best songs. When a singer embellishes a song with his own irresistible style, it becomes a delightful experience. Who wouldn't want to listen to the same notes again and again from a singer like him? Radhan's tune understands Sid's vocal universe and surrenders to his style.