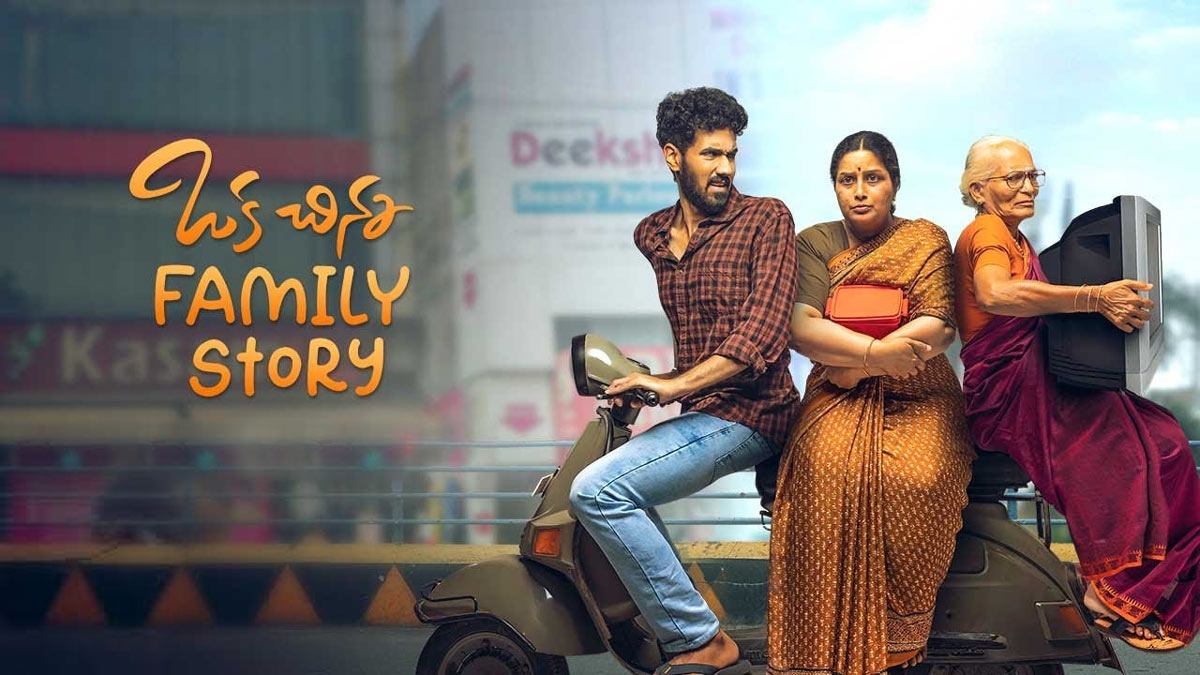 'Oka Chinna Family Story' is out. Here is our review of the latest Telugu-language web series.
Story:
Mahesh (Sangeeth Shoban) is in dire straits after his father Haridas (VK Naresh) passes away, dumping a huge loan of Rs 25 lakh on him. He is clueless and penniless, while his mother (Tulasi) doesn't know how to make the ends meet. This is when, pushed to a corner, Mahesh decides to finally take up a job. There comes a point when he has to make a decisive moral choice. This is also when Mahesh and his mother discover some things that make them better humans.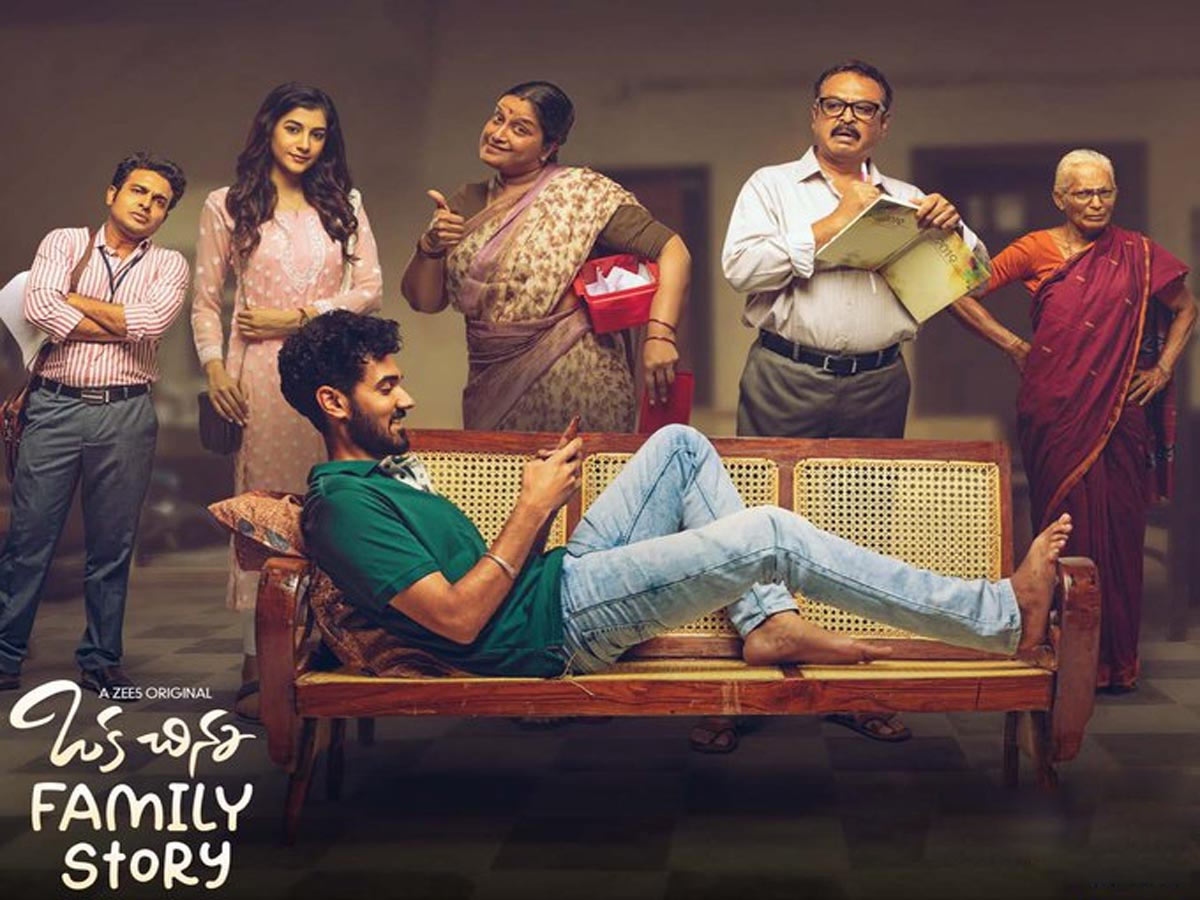 Analysis:
The 5-episode series is both cute and humorous. It has a dark undercurrent and treats its subject with a touch of humour. As a child, Mahesh used to fool his innocent mother into believing that the 'F' in his progress card stands for 'Fass' and not 'Fail'. As he grows, he continues to hoodwink her, much to the chagrin of his father. By the end of the first episode, the father breathes his last, leaving the mother-son duo gasping for financial support. They mooch on the petty charity extended by the uncle (Rajeev Kanakala in an extended cameo).
It falls on Mahesh to repay the huge loan that his father had borrowed just before his death. The reason behind the loan is revealed in one go but the way the viewer receives the same evolves fully only in the final episode. The fifth and final episode is where the meatiest part of the story and the best dialogues are stored.
The love story between Mahesh and his neighbour Keerthi (Simran Shetty) is treated without much indulgence till the third episode. In the fourth one, it comes full circle and is fun to watch.
Mahesh's tryst with an unlikely job is another hilarious element. The mother-son bonding and static equations are a motif that the series toys with at length. Tulasi's dialogues are filled with humour. It is refreshing that the mother's character is involved in the son's love story at an organic level. Tulasi's visage suits the innocuous character that she plays. Prameela Rani, as the old spectator at home, delivers laughs effortlessly. Her reactions to TV programs, which are in sync with the situations in Mahesh's life, are enjoyable.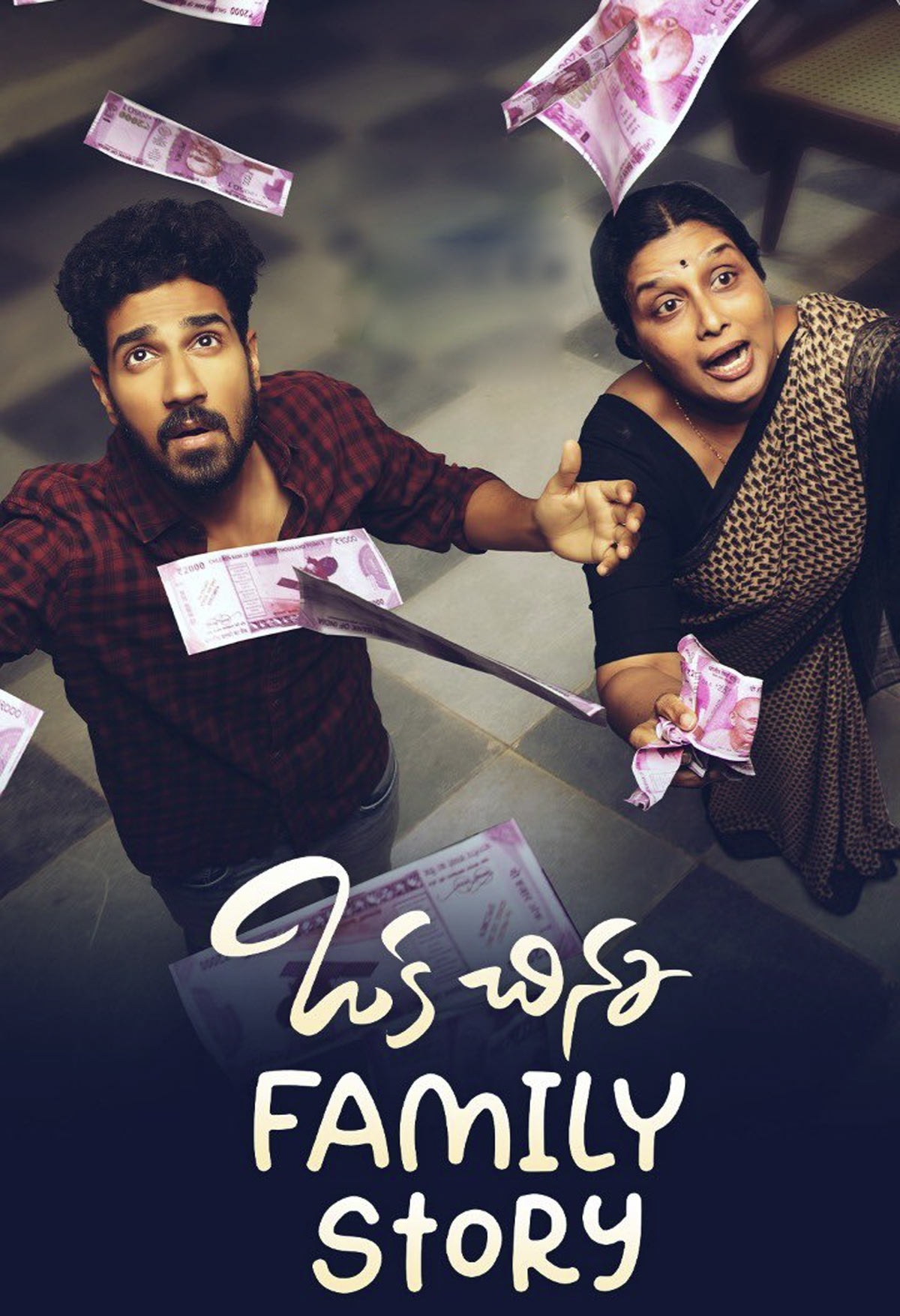 The track involving Mahesh and Getup Srinu's character could have been better. Their bonding looks artificial. For a good part of the story, Mahesh remains jobless. But when he picks a job, it's both funny and ironic (revealing anything more would be a spoiler). Writer-director Mahesh Uppala and co-writer Manasa Sharma deserve a pat on the back for telling a story that is about forgotten joys, lost dreams, money, and sacrifices.
The final episode makes the story feel complete. The mother-son arc gets a solid finish. The love story, though, would have seemed better had Keerthi not been reduced to a mere listener. Her track gets a step-motherly treatment. This is a minor flaw, though.
On the technical front, the web series scores decent marks. PK Dandi's music and Raju Edurolu's cinematography are apt.
Verdict:
'Oka Chinna Family Story' is a cute family story with a strong premise and a fine ending.
CAST & CREW
Cast: Sangeeth Shobhan, Simran Sharman, Tulasi, Naresh VK, Getup Srinu
Director: Mahesh Uppala
Producer: Niharika Konidela
Showcase your talent to millions!!
Write about topics that interest you - anything from movies to cricket, gadgets to startups.
SUBMIT ARTICLE
More
Telugu Webseries Reviews