Nitham Oru Vaanam - Flies high with its life changing stories
Feel good romances are always welcomed with open hands by Tamil audiences and when one comes with a strong life message at its core, you cant ask for anything more.  Will Nitham Oru Vaanam despite its flaws make its audience enjoy the life changing journey remains to be seen.
Arjun (Ashok Selvan) is a well to do nerdy HR manager in a company who has Mysophobia that emotionally alienates him from others including his parents to some extent.  He finds the perfect woman or so he thinks through an arranged marriage but the practical girl who cant take his existence in a cocoon leaves him for a former boyfriend few hours before the wedding.  A devastated Arjun goes further into his shell.  A psychiatrist (Abhirami) makes him stay at her hospital on a rainy night and gives him two diaries containing her short stories to read.  The first story is about the love between a meek basket ball loving college girl (Meenakshi) Shivathmikha Rajashekar and a good hearted ruffian Veera (Ashok Selvan).  Just when their life takes a happy route a tragedy seemingly strikes but the pages containing the ending are torn from the diary.  The next one is about a village girl Mathi (Aparna Balamurali) who wants a love marriage and runs away from home every time her father fixes an alliance for her.  On one such occasion when she is running away she meets Prabha (Ashok Selvan) and after a few hilarious situations just when they seem to become a pair tragedy again strikes.  Similar to the first story the ending is not found in this one too.  Arjun almost goes mad with curiosity not knowing how both the stories end and when he contacts Abhirami she tells him that the stories are real and if he wants to know the ending he has to go to Kolkata and Bhubaneshwar where the two couples live.  Arjun embarks on the journey where he meets Shubha (Ritu Varma) and together they go in search of the couples and how the journey and the meetings change his life is what 'Nitham Oru Vaanam' is all about.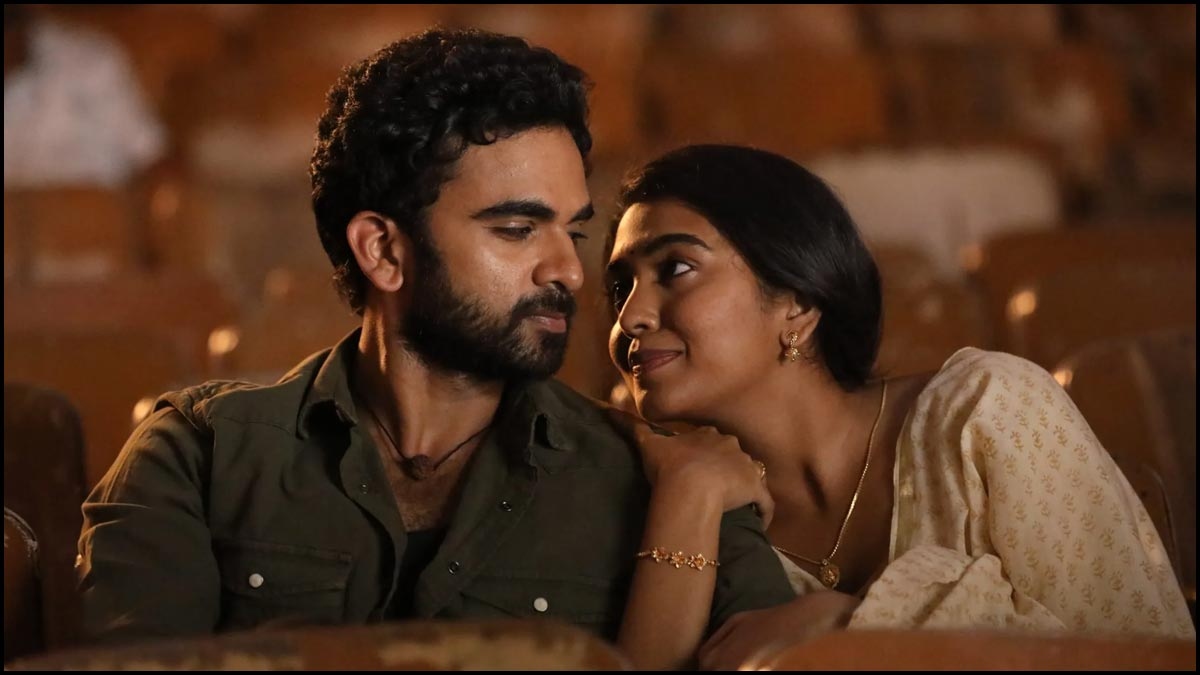 Ashok Selvan has been steadily gaining his foothold in Tamil cinema and 'Nitham Oru Vaanam' has given him ample opportunity to showcase his histrionics like never before.   He is pretty convincing as the nerdy Arjun, shows some mass as Veera and is both comical and dignified in the two shades of Prabha.  His chemistry with all the three heroines is perfect and has conveyed his character arch neatly.  National Award winner Aparna Balamurali is a scream as Mathi who is constantly at loggerheads with her dad.  Her interactions with the wimpy Prabha are hilarious. Shivathmika Rajasekhar as Meenakshi is a revelation in her handling of the powerful role with a girl next door charm.  Ritu Varma is pretty natural as the modern Shubha who herself is on a journey of self discovery and its is through her the audience get to feel the entire film and its characters.  The extremely talented but sadly under utilized Sshivada owns the screen as the original Meenakshi who reaches her goals inspired by her husband.  The actress who plays the girl who jilts the hero in the beginning, the original Mathi who appears at the end,  Azhagamperumal, Kaali Venkat and Abhirami are all impressive.  There is also a surprise cameo from a leading hero at the end.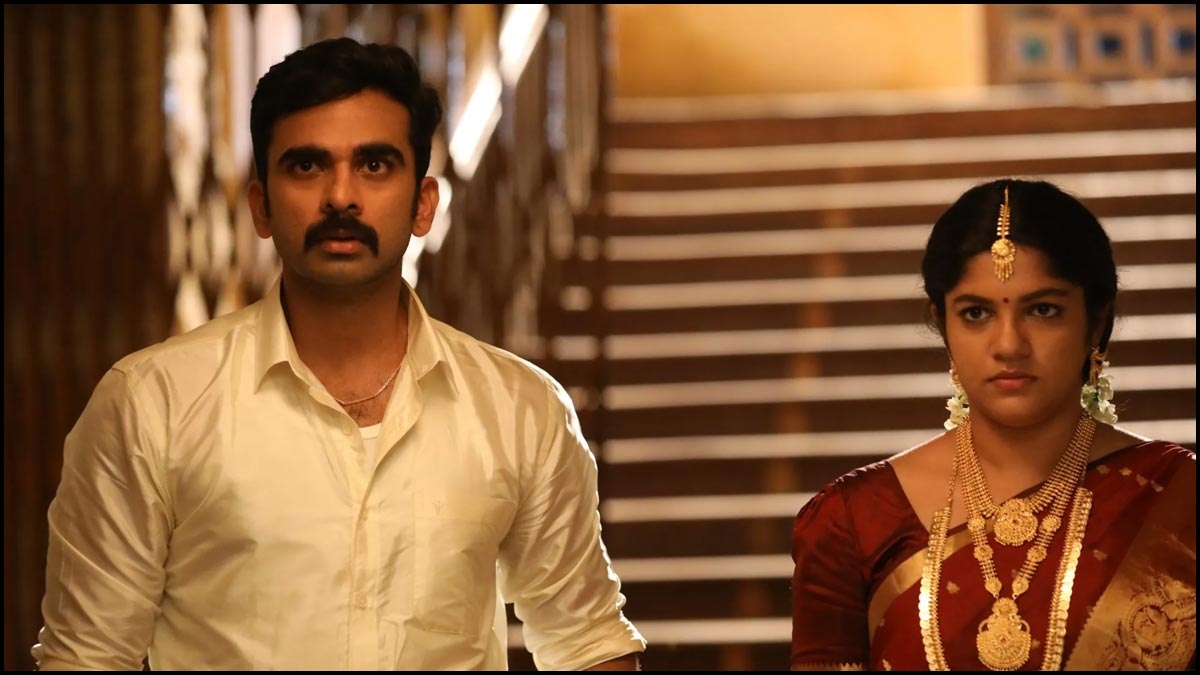 'Nitham Oru Vanam' is worth a watch just for the core message that it conveys that the world is full of humans who choose to live happily in the face of , uncertainties, imperfections and tragedies.  The most entertaining episode is the one involving Aparna Balamurali while the most emotional is the ones that have Shivathmika Rajasekhar and Sshivada.  The portions involving Ashok Selvan and Ritu Varma gives a balancing effect moving in a lighter mood.  A big plus is that the film does not lack variety even though its basic thread is romance.  The clever ploy of using stories to tell this story has worked like a charm from the audience point of view as well.   We become as curious to learn what happened to those characters we come to care like the two leads.  The climax gives a high when the highly relevant message is clearly driven home.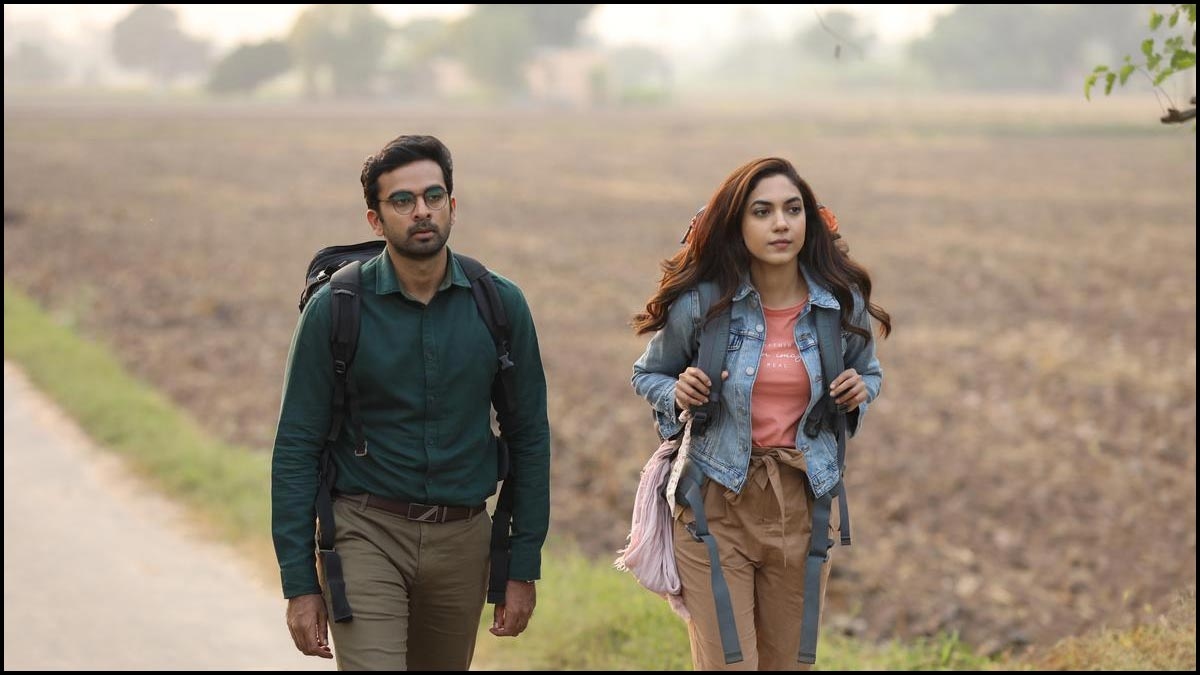 On the downside there are more than a few scenes stretched unwantedly and a few that are forced, the best example being the Cochin episode at the end.   The screenplay is inconsistently paced and loses its grip on the audience in a few places.
Vidhu Ayyana's camera has literally taken the audience on a tour to various places such as Pollachi to Kolkata to Ladakh immersing them in each of its beauties. Gopi Sundar's songs are pleasant on the ears while Tharan Kumar has enriched the scenes with his background score.  The rest of the technical details are sound.  Ra. Karthik has impressed with his storytelling techniques and by extracting solid performances from his cast.  He has succeeded in making the film work as both a romance and a road movie but its his theme that makes him standout.   Viacom18 Studios and  Rise East Entertainment have produced this quality flick.
Verdict : Go for this variety romantic entertainer whose strong message will touch you
Rating: 3.5 / 5.0
Showcase your talent to millions!!
Write about topics that interest you - anything from movies to cricket, gadgets to startups.
SUBMIT ARTICLE
More
Tamil Movie Reviews
Kuiko
80s Buildup
Chevvaikizhamai
Jigarthanda DoubleX
Japan
Leo