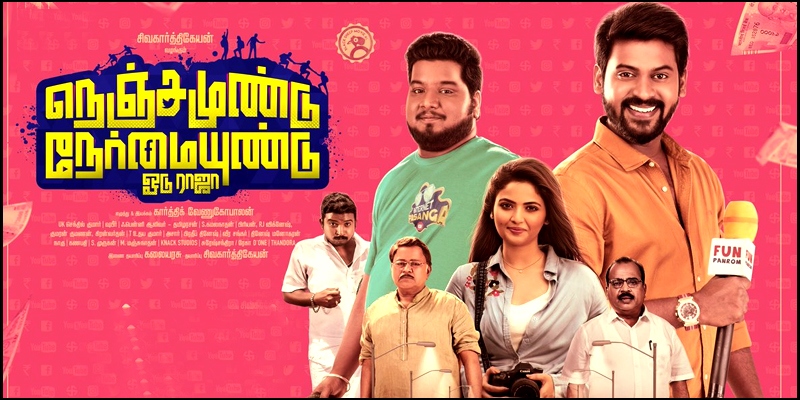 Nenjamundu Nermaiyundu Odu Raja - Strong content rises above amateurishness  
The popular Smile Settai/Black Sheep team will automatically bring a smile on to those who are familiar with YouTube and Sivakarthikeyan backing this project adds that much more value to it.  Does 'Nenjamundu Nermaiyundu Odu Raja' live up to its expectations remains to be seen.
Shiva (Rio) is an orphan brought up by a social activist (Chutti Aravind) whose sole aim is to make quick bucks with his best buddy Vicky (R.J. Vigneshkanth) in tow.  While pranking for their YouTube channel Nenjamundu Nermaiyundu which brings them into contact with a rich businessman Radha Ravi who offers them loads of money if they can complete three tasks but will not get a pie if they fail in even one.  What are the three tasks and whether they succeed or fail is what the film is all about.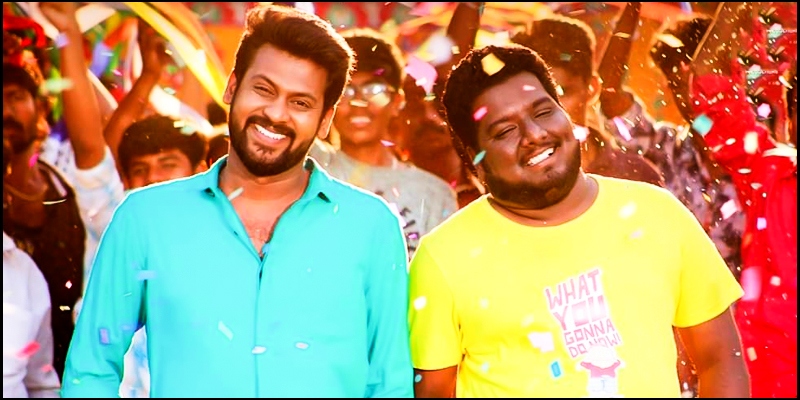 Rio a popular television personality with a huge female fan following gets a big break with this project and has tried his best to do justice to it.  His self deprecating humour and his ordinary looks helps him succeed to a certain extent especially in the climax.  The Sneha lookalike Shirin Kanchwala appears in the mandatory love interest role and barring her lip sync has done what is expected of her.  Veteran Radha Ravi as the businessman with a backstory proves his seniority.  Vivek Prasanna as a cold-blooded killer with a sense of humour has once again shown his high calibre.  Nanjil Sampath in spite of his flat voice modulation gets to speak some hard hitting lines criticizing the common man which goes down well with the audiences. Among the YouTube stars it is Ram Nishanth who impresses as the imbecile who becomes an MLA and Ayaz on whom the entire script hinges on.  While Chutti Aravind who acts convincingly in a serious role is sent into oblivion after a few scenes R.J. Vigneshkanth is there in every frame sticking out like a sore thumb delivering a volley of jokes/counters that fall flat ninety per cent of the time.  Fun Panrom Siddhu and Sherief get a thunderous response from the crowd when they appear but its highly disappointing when they don't even get to mouth one proper line.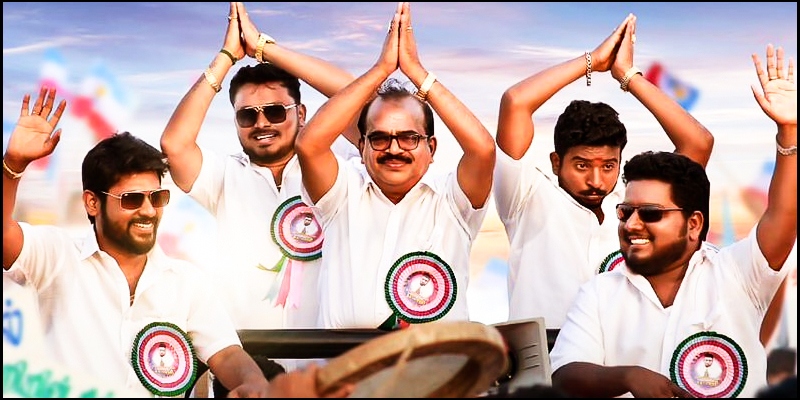 What works best in 'Nenjamundu Nermaiyundu Odu Raja' is the second half of the second half when the fantasy UK Nagar elections are held and Nanjil Sampath wins it for Ram Nishanth with money and rigging the voting machine that is quite topical.  The criticisms thrown on the common man are honest and hit the bullseye.  The recreation of the Swathi murder at Kodambakkam railway station is a slap on the face of onlookers showing them how even a weak person could have saved her life.  The most arresting scene in the film is when Vivek Prasanna challenges Ayaz that no one will come to his rescue when he is going to murder him in public and Ayaz sees many good deeds happening on the way giving him hope which is shattered.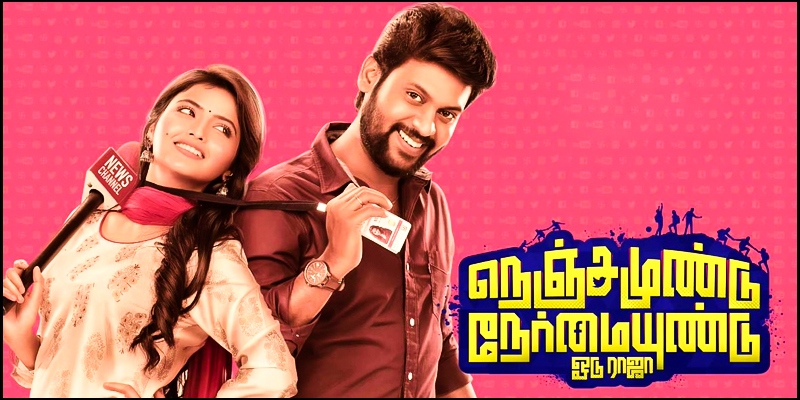 On the downside, the failed comedy is a big letdown as people coming into the theatres will expect fun from this team.  The screenplay is haphazard and the making quite outdated making the first sixty percent of the movie an ordeal to sit through.  The film would surely have been "Vera Level" if the fun had worked out on par with the messages.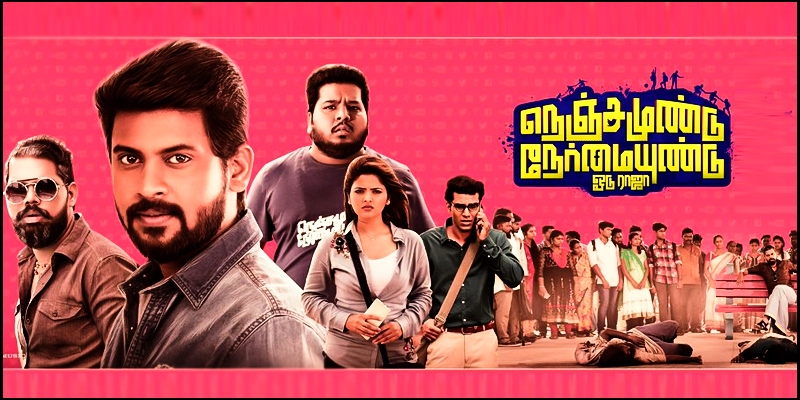 Shabbir's music, veteran U.K. Senthilkumar's cinematography and Fenny Oliver/Tamilarasan's editing are in tune with the subject matter.  Sivakarthikeyan has obviously backed the film for its strong content in the latter part of the film and his production company is sure going the right way.  Karthik Venugopalan has a deep understanding of politics and his technique of using the insane in three places to emphasize his points is laudable.  In spite of missing out on the fun factor, Karthik has made strong amends by delivering the relevant messages making it a worthwhile debut for him.
Verdict : Go for this one expecting nothing and you will surely be moved by the strong content
 
Rating: 2.75 / 5.0
Showcase your talent to millions!!
Write about topics that interest you - anything from movies to cricket, gadgets to startups.
SUBMIT ARTICLE