Lyrics are a saving grace
IndiaGlitz [Tuesday, March 13, 2018 • తెలుగు] Comments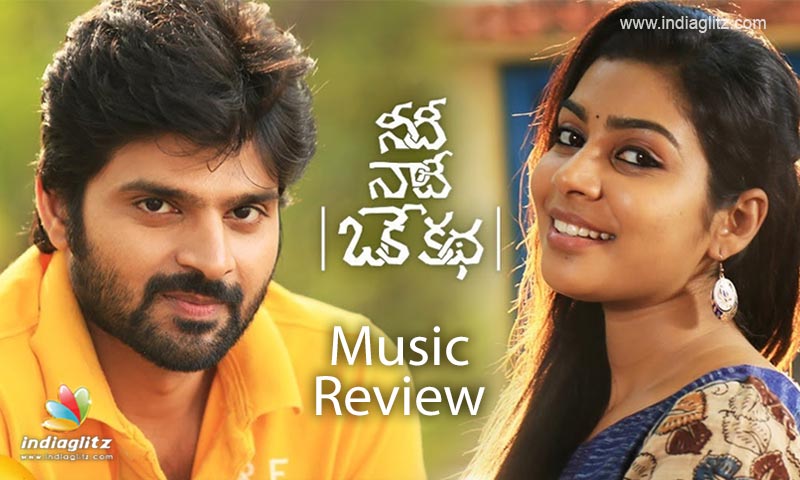 The album of 'Needi Naadi Oke Katha' has been composed by Suresh Bobbili. Kandikonda, Srinivas Jilukara, Maharaj, Shyam Kasarla and Matla Thirupathi pen the songs. A range of singers prove their competence.
Parvathi Thanayudavo
Singers: Suresh Bobbili, Shankar Babu, Sathyavathi (Mangli), Ranjani Sivakumar Siddareddy & Naresh.
Lyrics: Kandikonda
The hero is understood to be a dullard and the song comes with a sarcastic tone. The genres are as many as the singers that render the number. Kandikonda's lyrics are enjoyable as they are humorous. Suresh Bobbili allows the song's concept to have a full play.
Deham Ichina Daivama
Singer: Naveen Iyer
Lyrics: Srinivas Jilukara, Maharaj
Musically, the song is an indubitable rip-off of 'Venuvai Vacchanu' from 'Mathrudevobhava'. It's in Srinivas Jilukara's and Maharaj's profound lyrics that one finds originality. The lines are clearly driven by the hero's troubled character, about which we are going to get to know only upon the film's release. Naveen Iyer's voice comes with a certain depth in keeping with the lyrics.
Endi Raa Ee Janala Gola
Singers: Suresh Bobbili, Sathyavathi (Mangli), Kailash
Lyrics: Shyam Kasarla
'Needi Naadi Oke Katha' may be a novel film, but 'Endi Raa Ee Janala Gola' should temper our expectations. Conceptually, it reminds us of Nenu Local's 'Next Enti'. Shyam Kasarla's lyrics include two cuss words and an unending list of mediocre phrases. Suresh Bobbili's music draws from folk songs and modern music. In the name of 'peppy' and 'energetic', the song plays to the gallery.
Rendered to an okayish impact by Mangli (Sathyavathi) and Suresh Bobbili, this song attempts to do something riveting without getting its act together.
Edo Jarige
Singer: Chinmayi
Lyrics: Kandikonda
In a film that has a psychological backdrop and the suggestion is that the heroine has a place in the story, 'Edo Jarige' is the album's first song from the heroine's perspective. It's a romantic number with such phrases as 'Madhi lo o varsham modalayyindi'. Chinmayi's mellifluous voice is most welcome. She ensures the song has a lilting feel. The music definitely has traces of a few AR Rahman melodies.
Needi Naadi Okke Katha
Singers: Sree Kavya, Suresh Bobbili
Lyrics: Matla Thirupathi
The title track is shorter than the other numbers. Sree Kavya and Suresh Bobbili have an intensely melodious song on the platter and they face the challenge thoroughly. Matla Thirupathi's lyrics are earnest.
Naaloni Nuvvu Neeloni Nenu
Singers: Sony, Naani
Lyrics: Srinivas Jilukara
At one level, the song is inspired by 'Neeloni Digule' from 'It's My Love Story'. At another level, it has other sources of inspiration. Srinivas Jilukara's lyrics are a treat. Phrases such as 'Cheliyaa naa oopiri vacchenu ga thirigi' are cool. Sony and Naani rise to the occasion, the former outperforming the latter.
Verdict:
A largely romantic album, it has a psychological song as well. Meaningful lyrics, good voices, and an inspired music, in that order, are on the offer.
Rating: 2.75/5