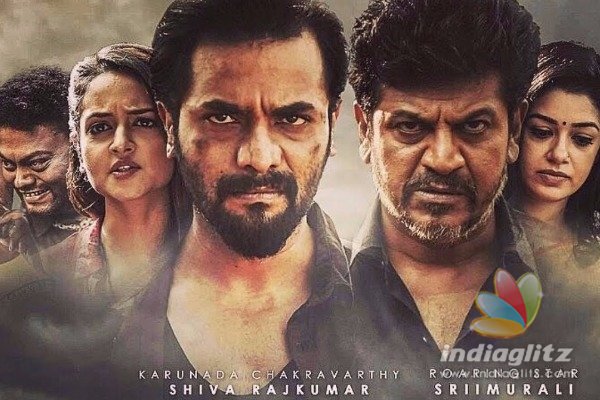 Here is a feast for action lovers from 'Mufti' of Jayanna Combines with Dr Shiv and Srimurali combining for the first time on Kannada screen.
From this 'Mufti' a new technician is born for long innings. That is Narthan. The style of narration and ability to give very strong output is superb in the first attempt. Had he cut off the comedy portion, it would have been tight in narration. However, producer Jayanna and Bhogendra have succeeded in identifying skill of Narthan like how they did in the case of Santosh Anand Ram of 'Mr and Mrs Ramachari'.
It is about 'Rakshas' in favor of down trodden and Rakshak a cop very strong to catch the nefarious activities of 'Rakshas' – both are on duty. One is like 'Sircar' – a real Godfather to his people in Ronapura – Bairathi Ranagal played by Dr Shiv with cool and composed style, there is 'Gana' (Srimurali) as a cop who once become admirer of Bairathi Ranagal good nature forgetting his crime.
Obvious reason for Bairathi to turn against government and form his own administration for people is because of his frustration at the functioning of the government. Bairathi is 'Anna' a very strong pillar. The police are not daring enough to enter his boundary. Bairathi has a fond sister (Chaya Singh) who is not speaking for the stern decision of her brother. In the fake medicine case Bairathi kills his own brother in law. That is the reason for his sister to become quiet for a long time.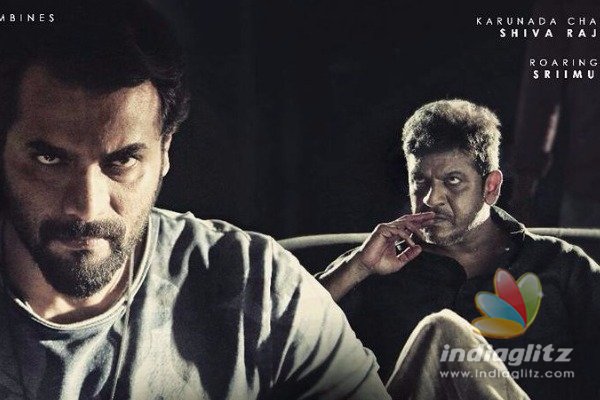 How Gana enters in 'Mufti' interior platform is interesting narration from Narthan debutant director. He cleverly handles the situations and it is close affinity for Gana with Bairathi Ranagal. Gana even set right the brother and sister tiff. That brings him close to the heart of Bairathi.
Bairathi is strong in all areas and he knows the purpose of Gana surrounding him. Bairathi giving up huge areas of operation seeing the good of his people in Ronapura, teaching a lesson to political moves finally surrender to the police.
Srimural in the first half wins convincingly for his action, minimum of dialogues; it is Dr Shivarajakumar occupies the whole of second half for his composed performance. The action scenes are very less to Dr Shiv. When he holds his favorite sharp edge weapon 'Long' (that he has been holding since Om in 1995), the fans cheer up with his 'Samhara'.
It is not a meaty role for Shanvi Srivatsa – the role of a heroine could have been deleted in the screenplay like the comedy track in the film.
The background score and montage songs are timely and meaningful in 'Mufti'. Technically the film is very sound as cameraman Naveen Kumar has given the dark shade required for the screenplay of the film. 153 minutes of this film could be brought down.
Dr Shiv, Srimurali and director Narthan keeps this film to a higher level. This is a feast for action lovers.
 
Rating: 4 / 5.0
Showcase your talent to millions!!
Write about topics that interest you - anything from movies to cricket, gadgets to startups.
SUBMIT ARTICLE
More
Kannada Movie Reviews
Vanilla
Hottegagi Genu Battegagi
Seizer
Tagaru
Googal
Raja Simha