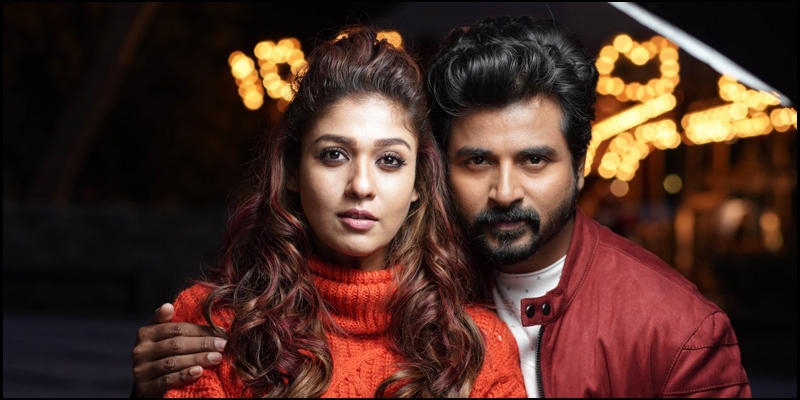 Mr Local review - Comedy fails, in this outdated entertainer
Siva Karthikeyan is back on screen after the Seemaraja debacle, joining hands with director Rajesh, who's in need of a hit after disastrous outings like Kadavul Irukaan Kumaru, and pairing with Nayanthara after Velaikkaran in Mr Local. Let's see what the comedy combo has in store this time.
Manohar(Siva Karthikeyan) leads a happy life with his mother (Radhika) and sister (Harija) and friends played by Sathish and Yogi Babu. Enters Keerthana (Nayanthara) with whom right from first meeting, Manohar doesn't gel well, though he likes her. They're at loggerheads constantly, and while Manohar falls in love, was he able to make the dominant and arrogant Keerthana fall in love is what the movie is all about.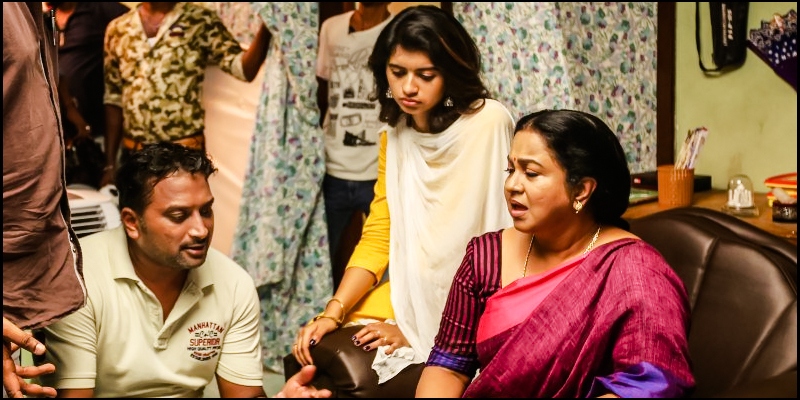 This is a cakewalk for Siva Karthikeyan, who's energetic as usual and delivers his counters and punch lines with extreme ease, but with comedy being his forte, the combo of Robo Shankar- Yogi Babu - Sathish along with Siva fail to evoke laughter as the so called comedy falls flat. Nayanthara is cast in a cliched, beaten to death character of a rich and adamant, egoistic girl who doesn't like locals, and she is apt, though the character is monotonous and makes one think what could have made the Lady superstar opt for this movie. Radhika is underutilized in a character the doesn't demand an actor of her calibre while the rest of the cast including Thambi Ramaiah, Narayan etc don't have much to do.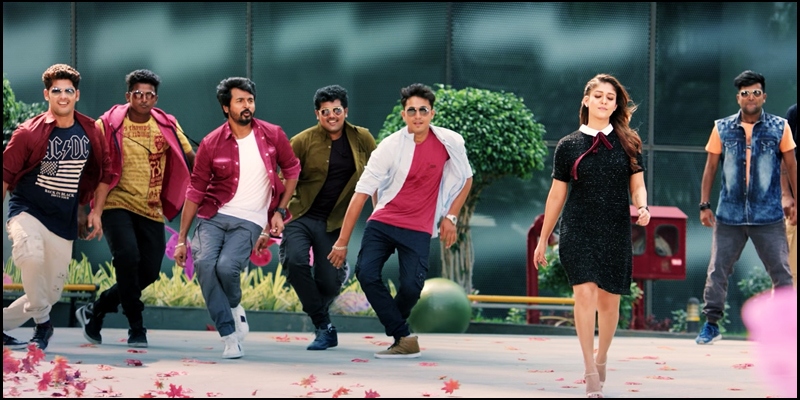 The first half of the movie moves at a leisurely pace with some fun involving Siva's office colleagues, and from the entry of Nayanthara, the film takes the routine hero vs heroine ego clash route seen umpteen times in numerous chauvinistic flicks of the past. Without any interesting episode, Mr local reaches the interval.
Post the interval, we are presented with another set of usual episodes, and Rajesh even tries to take sentimental route with Radhika,but he couldn't succeed there as well. With some boring counters, stereotypical scenes and unimpressive songs, Mr Local ends with a typical Rajesh brand forced climax.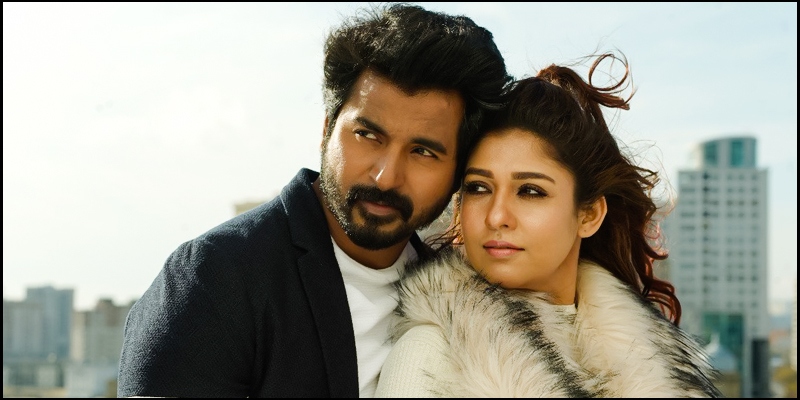 Hip Hop Thamizha's background score is loud, and doesn't work, while all of his songs give a sense of deja vu, ultimately failing to appeal. Dinesh Krishnan's cinematography captures the songs colorfully, while Vivek Harshan's editing could have definitely been better.Director Rajesh has thankfully done away with Tasmac sequences, though he's yet to present something important to the audience - Story. Mr Local doesn't have a plot at all, and is a tweaked version of Mannan combined with Rajesh's own Siva manasula sakthi, which he has remade multiple times in various names. The director has been known for his humour laced screenplay, but this time around, his comedy track is a complete letdown, as the ever dependable Siva Karthikeyan himself fails to evoke laughter. With poor song placements, uninteresting making and all such shortcomings, the director presents one cliched scene after the other, with most of them reminding the director's old movies (a scene from ok ok, another from SMS, and so on) which ultimately makes Mr Local a bore. Studio green's rich production values make sure Mr Local is a colourful and visually appealing venture. All said, Mr Local is an outdated product masquerading in the name of a comedy entertainer, which makes us wonder if this was the director who delivered hilarious movies like SMS, Boss engira Baskaran and Ok Ok, and feel like his recent failures as classics. High time Siva Karthikeyan changes his script selection strategies and choose better scripts to invest his efforts and comedy skills.
Verdict: Comedy fails, in this outdated entertainer.
 
Rating: 2 / 5.0
Showcase your talent to millions!!
Write about topics that interest you - anything from movies to cricket, gadgets to startups.
SUBMIT ARTICLE
More
Tamil Movie Reviews
Bommai Nayagi
Run Baby Run
Thalaikoothal
Beginning
Pathaan
Varisu