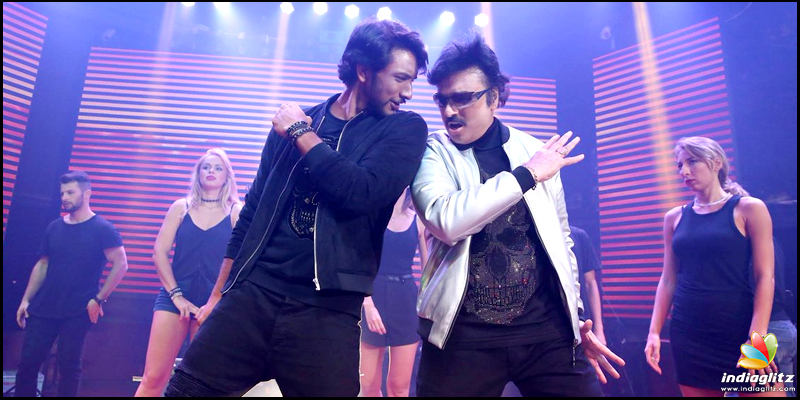 Mr. Chandramouli - Decent plot marred by insipid narration
The USP of Mr. Chandramouli directed by Thiru is the return of Navarasa Nayagan Karthik in a lead role and his first screen appearance alongside son Gautham Karthik.  Will this father-son relationship/crime thriller/mystery action movie appeal to the masses remains to be seen.
The film opens with Raghav (Gautham Karthik) in a bad shape in a hospital bed with doctors trying to revive him. The flashback then shows him as an aspiring boxer who has a cheesy buddy bonding with energetic dad Mr. Chandramouli (Karthik).  Elsewhere a veteran call taxi company owner Garuda (Director Mahendran) is receiving a best businessman  award for the seventh year in a row and a young entrepreneur Vinayak (Santhosh Prathap) running a rival company tells him that he wants to beat him the next year.  Angered by the youngster's aspirations the veteran seemingly starts plotting his downfall through his henchman (Mime Gopi).  Meanwhile Raghav falls in love with a young girl Madhu (Regina Cassandra) and Mr. Chandramouli helps him get her.  Murders and robberies start happening in Vinayak's Go call taxis and the rest of the screenplay deals with how the hero's dad gets involved with it and a great tragedy occurs. The hero gets out of the hospital but with a disability and how he hunts down the antagonist who is revealed in a surprise climax twist, forms the rest of the screenplay.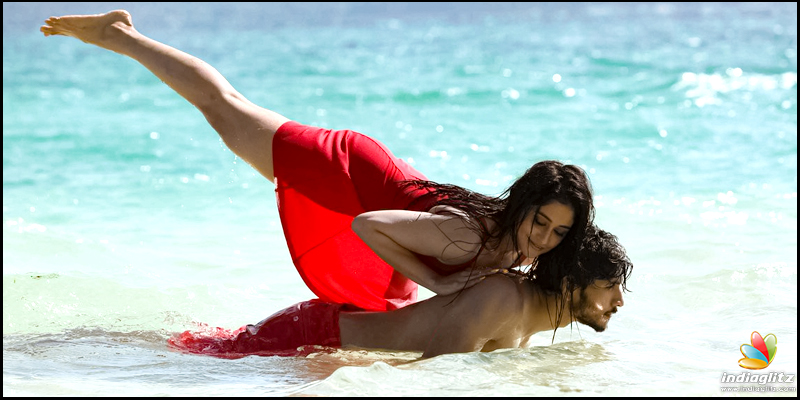 Fans of the Navarasa Nayagan have much to feel disappointed as his character is poorly written and his performance for the very first time in his career comes across as labored and disconnected.  Karthik is known as the king of romance but fails on that count too in a couple of scenes he has with a young girl (Surprise casting).  The evergreen star feeling letdown by the way his character shaped up in 'Thaana Serndha Koottam' conveyed it in a facebook post.  He may have to write an essay on Mr. Chandramouli for the manner in which he has been mishandled here and take back his words on his previous outing.  Gautham Karthik is evolving into a good actor and here too as Raghav he fits in without a fuss scoring in the sentimental scenes with his father, hot romance with Regina and the energetic action and dancing.  Regina Cassandra first makes her mark in that hot and drenched "Yedhedho aneney" song and later makes her presence felt in the scenes she guides her man to fight with his disability.  Varalakshmi Sarathkumar in a cameo is a breeze and she shows a vulnerable side that is cute and very different from her authoritative screen presence shown so far.  She definitely owns the scenes that she shares with Karthik.  Santhosh Pratap who made an impressive debut with 'Kathai Thiraikathai Vasanam  Iyakkam' is convincing as the young entrepreneur and is very solid in the climax fight too.  Veteran Mahendran shows his class as the decoy villain and Mime Gopi is evil personified as the ruthless killer.  Sathish's brand of counters and one liners are childish and keeps the viewers tight lipped. Director Ahathiyan as Karthik's friend is listless and the only positive when the two are together is a reminder of 'Gokulathil Seethai', that classic the duo gave.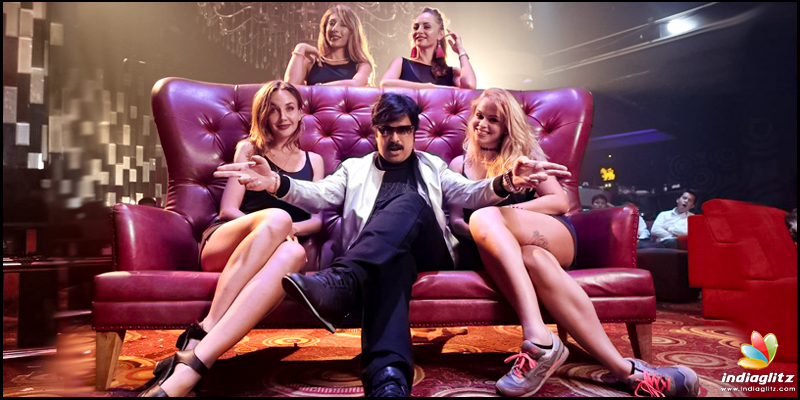 Like in his previous films writer director Thiru has again given his hero a disability which is interesting and few would see in advance the twist in the climax.  The film works better as a serial murder mystery. The romance scenes between Gautham Karthik and Regina are enjoyable especially the Bengaluru episodes.  The idea that Regina comes up with to help Gautham overcome his weakness is cool.  
On the downside the film travels on multiple plot lines with none having the desired results.  The father son bonding is forced and is artificial thus stripping the viewer of any emotion when tragedy occurs.  Karthik's bonding with his premier padmini car is bland to the point of irritation when he keeps on speaking about it in scene after scene.  The method the villain chooses to bring down his rival though interesting lacks plausibility.  The crucial accident scene is also not convincing as Karthik and Gautham take a midnight ride on a whim and the villain had no chance of knowing that.  The romantic subplot of Karthik has been handled amateurishly which would have been awesome otherwise.  The call taxi drivers whose faces go red when they get ready to kill is a throwback to old M.N Nambiar movies and evokes the only laughter in the entire movie.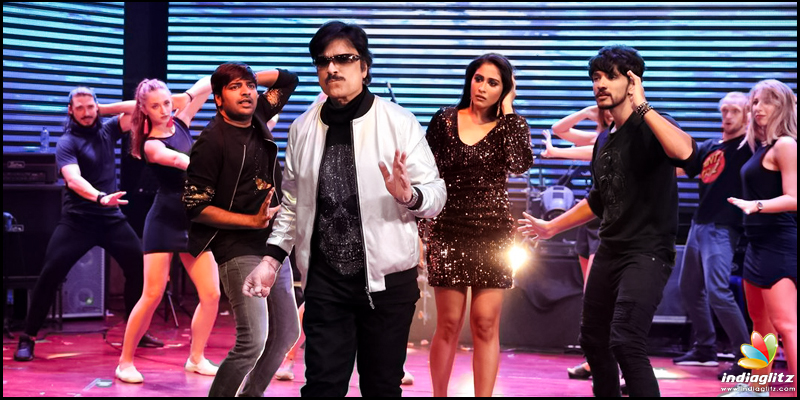 Richard M Nathan's cinematography is top notch with the standout sequences being Gautham's chase of Stunt Silva with the help of a rear view mirror and the climax fight between Gautham and the villain shot from vibrant angles.  T. S. Suresh's editing is smooth though he could have avoided the aforementioned red effect on the killers faces.  Sam C.S. has tuned in a couple of good songs but his background score is average at best.  Director Thiru as always has chosen an interesting and different storyline(s) and is also good in execution.  But it is in writing the screenplay he misses big time and what could have been an engrossing two hours twenty minutes turns out to be a taxing time.  Producer Dhananjayan a champion for the cause of bound scripts and controlled production has been castled by a googly.
Verdict: Go for it if you are a fan of Gautham Karthik, Regina Cassandra and Varu.
Rating: 2 / 5.0
Showcase your talent to millions!!
Write about topics that interest you - anything from movies to cricket, gadgets to startups.
SUBMIT ARTICLE
More
Tamil Movie Reviews
Sinam
Vendhu Thanindhathu Kaadu
Brahmastra: Part One - Shiva
Kanam
Captain
Cobra