'Modern Love Hyderabad', the latest Amazon Prime original in the town, is currently streaming. In this section, we are going to review the anthology.
The Modern Love series is based on the New York Times columns. The anthology captures today's trends in relationships.
Nagesh Kukunoor's 'My Unlikely Pandemic Dream Partner' has Revathy in the role of a Muslim mother who hasn't gotten over her daughter Noori's (Nithya Menen) inter-religious marriage. When they end up under the same roof after years of a strained relationship, the mother-daughter duo discovers that some bonds don't cease to exist. The lockdown humour and comedian Krishna Teja's presence add a few light moments. Director Kukunoor brings to life human mentalities without much fuss. Revathy's performance is solid, while Nithya Menen is fabulous, too.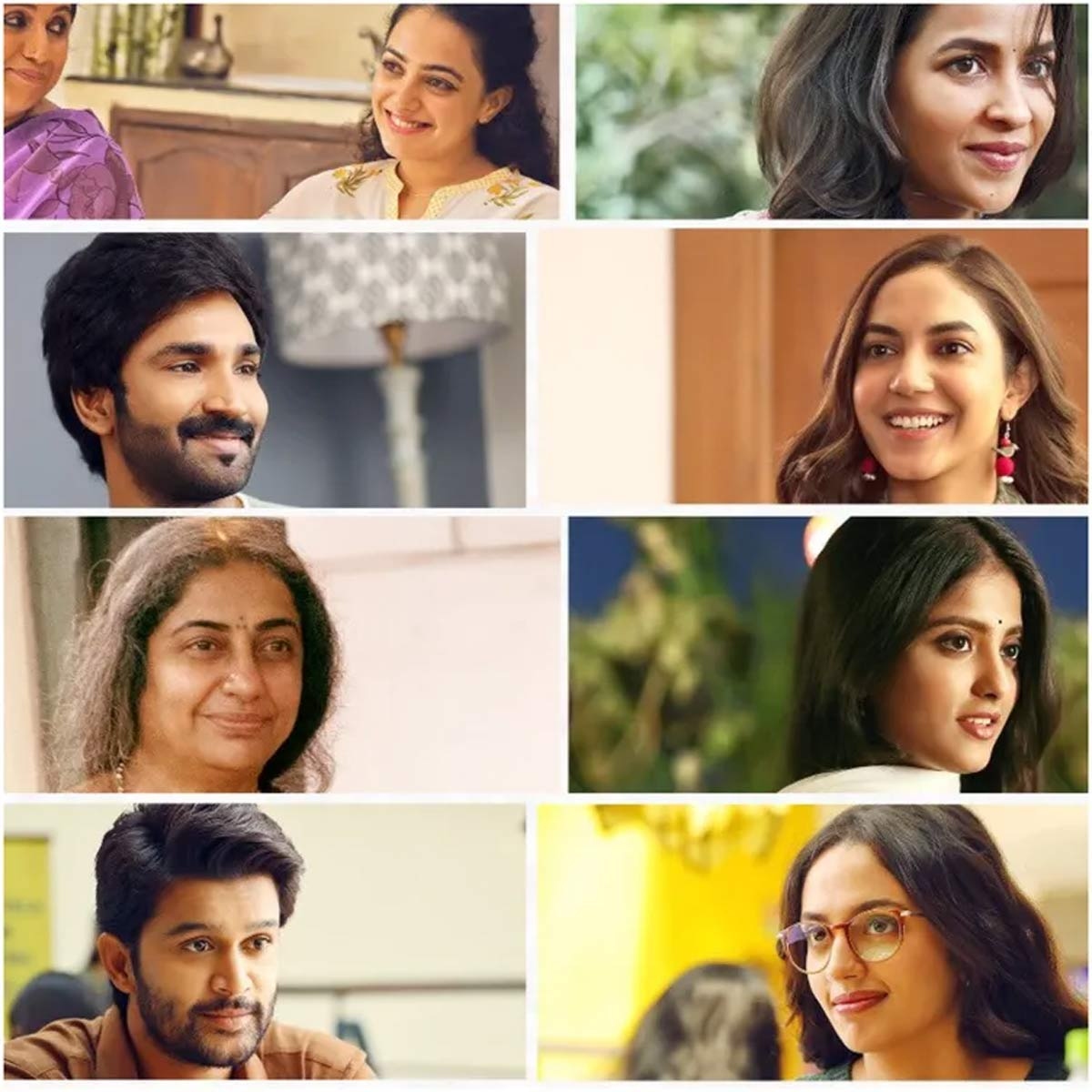 'Fuzzy, Purple And Full Of Thorns' has Aadhi Pinisetty in the role of a no-nonsense boyfriend who has to deal with the insecurities of a well-meaning girlfriend, played by Ritu Varma. Kukunoor tells a loose tale where the situations look alien, although the emotions are relatable. The segment suffers from plastic intimacy.
Uday Gurrala-directed 'What Clown Wrote This Script' has Abijeet Duddala in the role of a program director at a general entertainment TV channel. His tryst with a stand-up comedian (played by Malavika Nair of 'Yevade Subrahmanyam' fame) offers him hope both on the personal and professional fronts. Abijeet turns out to be the anthology's best male performer without a doubt, followed by VK Naresh in a later segment. Malavika's talent remains appealing as ever. The chemistry shared by the duo makes this segment an engaging affair despite the weak final act.
'Why Did She Leave Me There?' has Suhasini Maniratnam make her presence felt throughout its run time, whether or not she is seen around. Naresh Agastya plays a businessman whose past is filled with painful memories. His emotional breakdown in the last few minutes is an example of a highly commendable performance. He makes us feel for the character. The conversations, in contrast, don't work here. While the segment makes the cut with its sentimental value, the packaging could have been tight for it to work.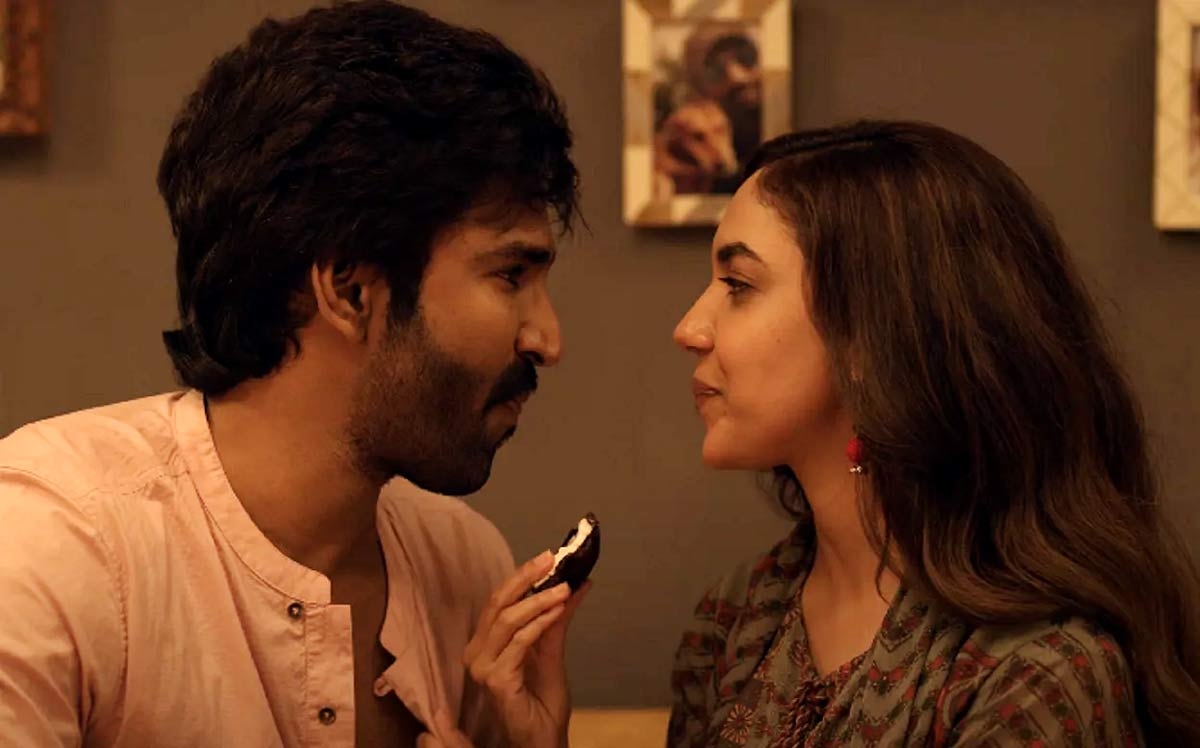 Devika Bahudhanam-directed 'About That Rustle In The Bushes' is one segment you would want to watch with your father. Ulka Gupta plays a young woman who is looking for Mr. Right after a traumatic experience. Her father, played by VK Naresh, is overprotective. The daughter falls in love with an unlikely man, leading to friction in the family. How it all ends is moving to the core. This one has got the best climax in the anthology.
Venkatesh Maha-directed 'Finding Your Penguin' has Komalee Prasad as a young woman with her share of quirks. She is fascinated by the dating patterns among animals and when she tries to implement the National Geography-bestowed lessons in life, her girl gang thinks she has lost it. The pay-off could have been solid. Komalee's performance is spot-on and the segment works mostly because of her.
Verdict: If you are looking for some new-age, emotionally satisfying and relatable content on OTT, don't miss this.
CAST & CREW
Cast: Aadhi Pinisetty, Nithya Menen, Ritu Varma, Suhasini Maniratnam, Revathy, Naresh, Malavika Nair, Abijeet Duddala, Naresh Agastya, Komalee Prasad, Ulka Gupta
Director: Nagesh Kukunoor, Venkatesh Maha, Uday Gurrala, Devika Bahudhanam
Writer: Nagesh Kukunoor,Shashi Sudigala,Bahaish Kapoor
Producer: Elahe Hiptoola
Showcase your talent to millions!!
Write about topics that interest you - anything from movies to cricket, gadgets to startups.
SUBMIT ARTICLE
More
Telugu Webseries Reviews