A Thaman Musical
Friday, October 30, 2020 • Telugu Comments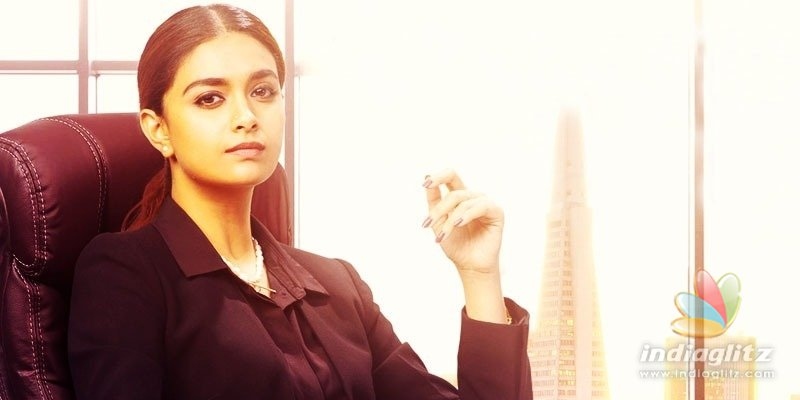 Two singles from 'Miss India' are out, on Aditya Music, so far. Here we present their review. The other songs will be reviewed as and when they are out.

Kotthaga Kotthaga

Singers: Shreya Ghoshal, Thaman
Lyricist: Kalyan Chakravarthi

This is one more Thaman musical that combines the elegant force of Shreya Ghoshal's voice with an apt musical arrangement.  At one level, it's a throwback to the kind of female-oriented songs we have heard in albums like 'Bhaagamathie'.  Thaman's offbeat voice is a bit jarring, though.  Kalyan Chakravarthi's lyrics are poetic and don't smuggle in mundane language or English words.  All in all, a good start!  
Lacha Gummadi
 
Singer: Sri Vardhini 
Lyricist: Kalyan Chakravarthi
 
Conceptually, the song is appropriate to be there in a female-centric film telling the story of an ambitious, noble-minded woman. Sri Vardhini (joined by Mohana Bhogaraju) lends a touch to the song, wherein S Thaman draws from his famed style, including from his 'Aravindha Sametha' innovations. Kalyan Chakravarthi's lyrics sound not only good but are also soothing. 
Theme of Miss India
Singers: Harika Narayan, Sruthi Ranjani
Lyricist: Kalyan Chakravarthi
The tone of the song internalizes the tension in the corporate drama, where an ambitious woman fights against all odds to break the glass ceiling. Thaman allows a smattering of the 'Dookudu' beats here and there. Kalyan Chakravarthi, one of the happening lyricists, enriches the song with usages that allude to the larger-than-life traits of the protagonist. The singers, Harika Narayan and Sruthi Ranjani, add verve with their voices.