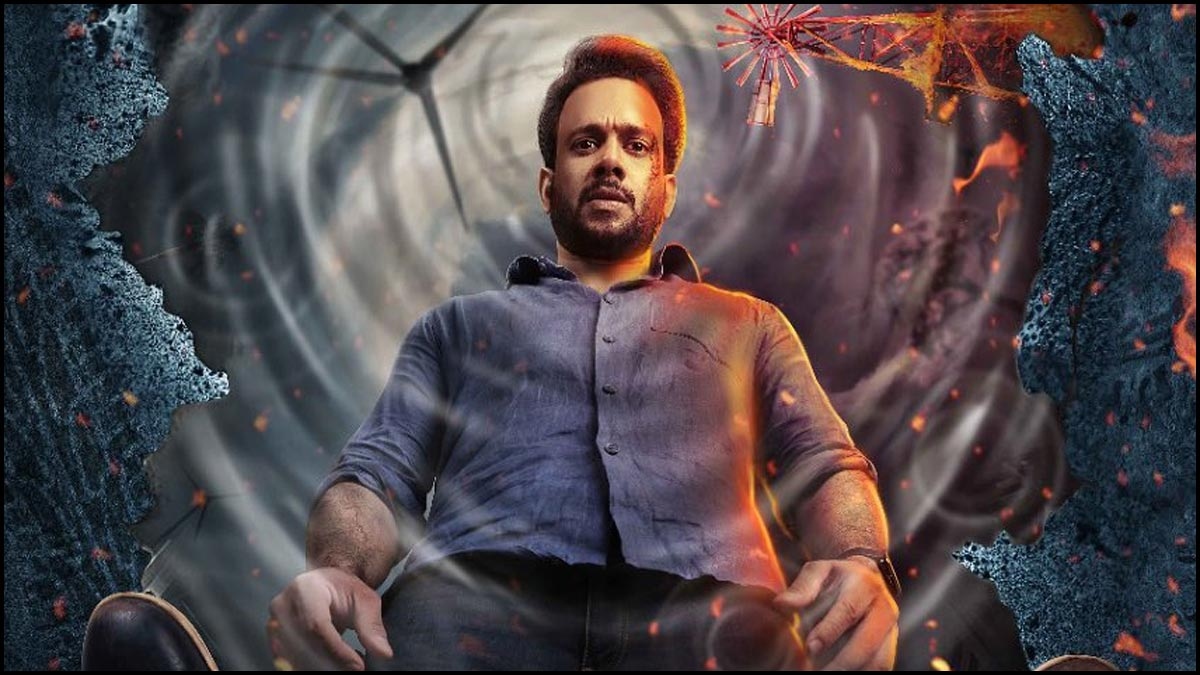 Miral -  Deceptive supernatural thriller that banks on jump scares
Scarecrow thrillers are a dime a dozen in Hollywood and director M. Shakthivel has attempted to bring to Tamil audiences one with a local flavor.  Has he succeeded in scaring the scarecrow out of his audiences as the title suggests remains to be seen.
Hari (Bharath) and Rama (Vani Bhojan) are a young couple with a five year old son who live in Chennai.  Rama is undergoing mental trauma often having a nightmare of a hideous masked man killing her husband and coming for her and her son in an isolated place.  Hari also has a lucky escape from a freak accident at his construction site that completely destroys his car.  Hari decides to take Rama and his son to her parents village to conduct rituals to try and ward off the supernatural from their lives.  At the village Rama's father played by K.S. Ravikumar who is not on good terms with them due to their eloped marriage makes peace with them.  Hari, Rama and their son experience supernatural occurrences and it is decided to conduct the family deity appeasing rituals immediately.    Hari's friend (Rajkumar) and his wife and son are also invited to take part.  After the function Hari and his family have to leave to Chennai for an urgent work and start in the night in spite of warnings.  On the way they experience a car breakdown and are attacked by a scarecrow come alive with the intent to kill them.  What is really happening and whether the trapped family escape is what 'Miral' is all about.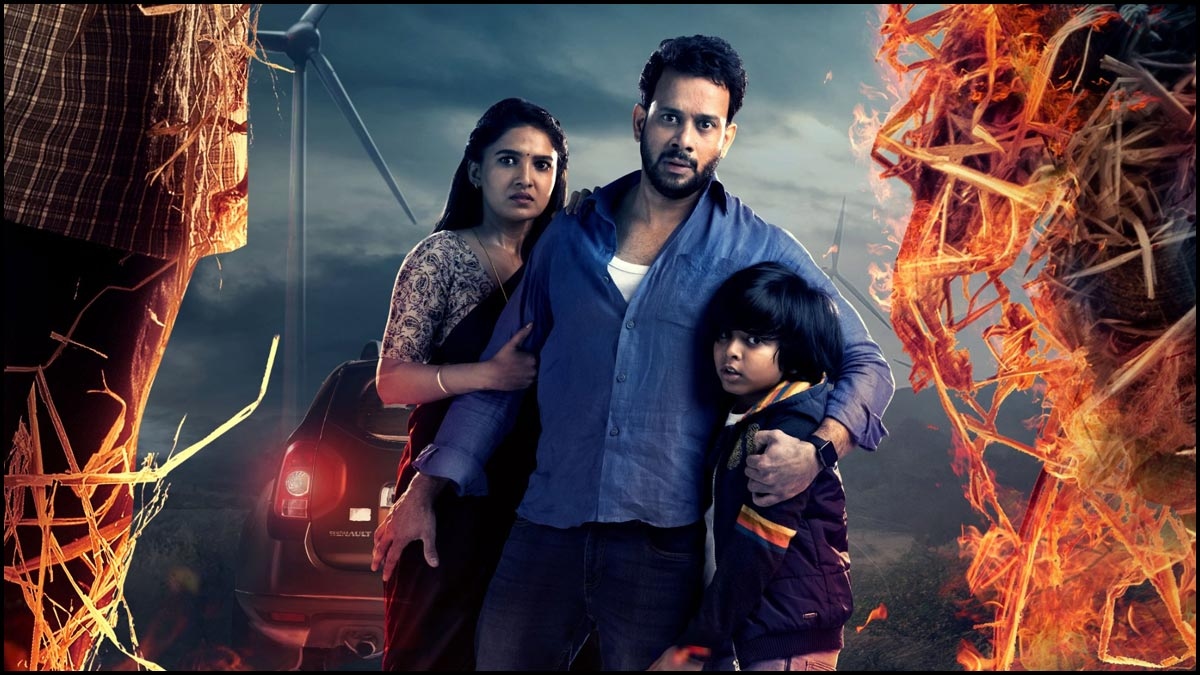 Bharath and Vani Bhojan have delivered neat performances in spite of the one dimensional roles that they are saddled with.  Rajkumar in a deceptive role as Bharath's friend is impressive especially in the climax.  K.S. Ravikumar, Arjai, Meera Krishnan and  Kaavya Arivumani form the rest of the cast.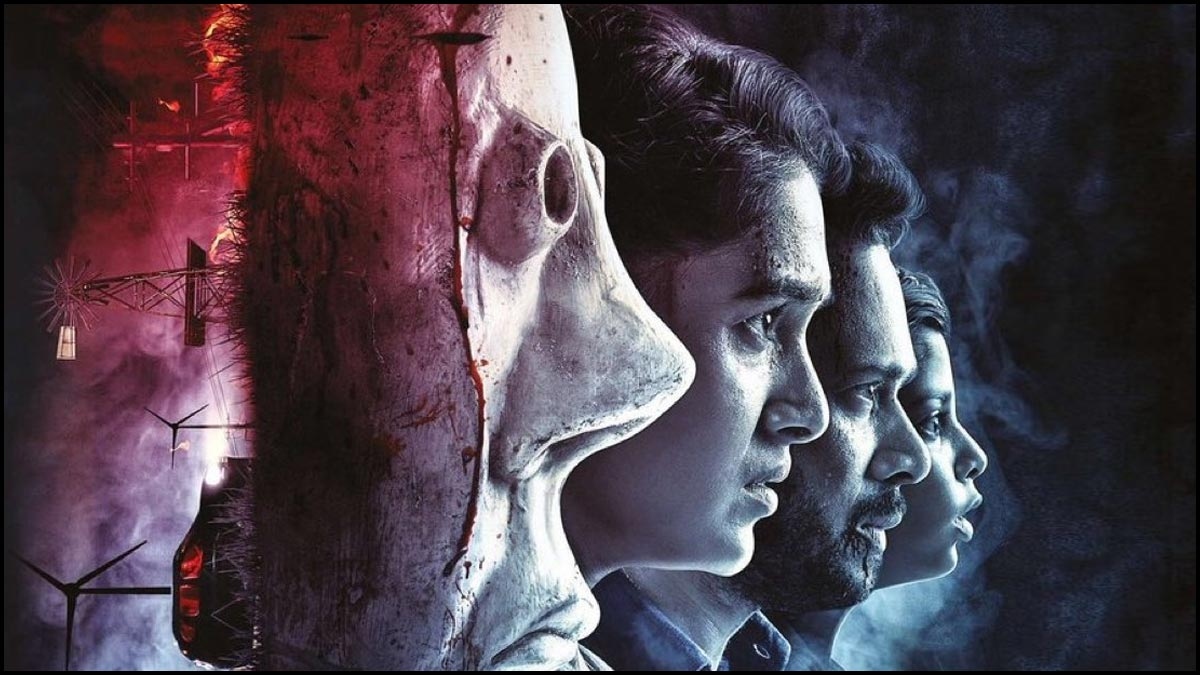 'Miral' starts of as psychological thriller before turning to the supernatural and ends as a deceptive revenge drama.  These elements are what keeps the interest going for most parts.  The end twist hits hard that would not have been guessed by most.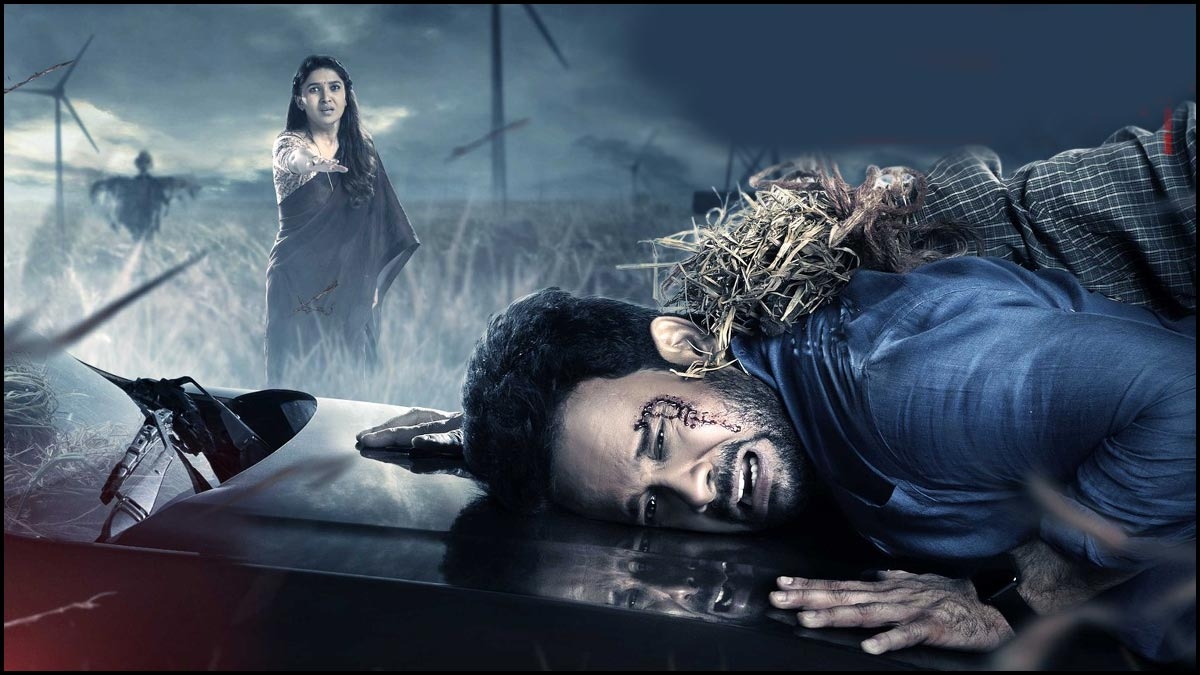 On the downside 'Miral' with a running time of less than two hours test the patience by dwelling too long on the buildups.  The chase scenes are also not logical and few will digest the abrupt point of view change at the end.  There is also too much dependence on jump scares while the situations had scope to provide a better thrill.  The heroes putting an innocent woman and child in grave danger and trauma is not justifiable even though the villain absolutely deserves it.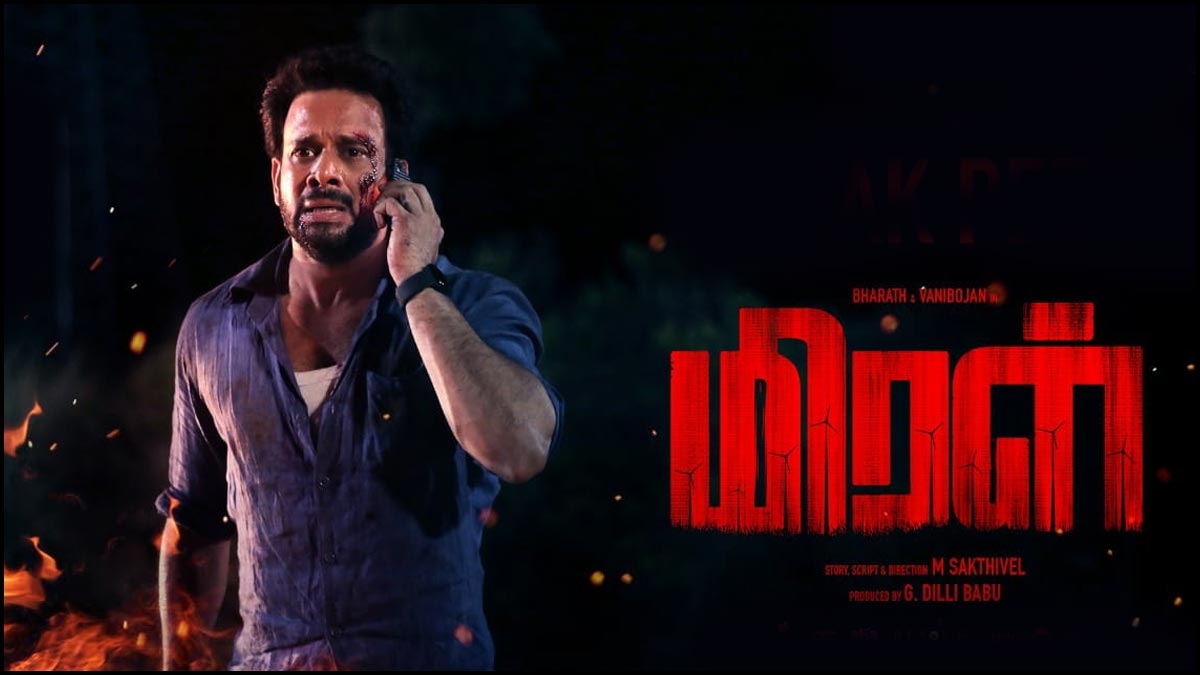 Suresh Bala's cinematography is a major plus with the wide aerial shots of the isolated place and the rotating turbines adding to the intrigue while the closeups of Vani Bhojan and the others experiencing the horror have the desired effect.  The rest of the technical aspects are on par.  Axess Film Factory has built a strong reputation of producing thrillers of various genres and this is no doubt a novel attempt as well.  Director M. Shakthivel has got the concepts right but has slipped in writing a gripping screenplay.  His execution however is good and one should say better luck next time to him.
Verdict : Go for it if you fancy deceptive thrillers 
 
Rating: 2.75 / 5.0
Showcase your talent to millions!!
Write about topics that interest you - anything from movies to cricket, gadgets to startups.
SUBMIT ARTICLE
More
తెలుగు Movie Reviews
Calling Sahasra
Atharva
Animal
Kota Bommali P.S
Aadikeshava
Sound Party