Mehreen on 'Mahanubhavudu', Maruthi & more [Interview]
Thursday, September 28, 2017 • Telugu Comments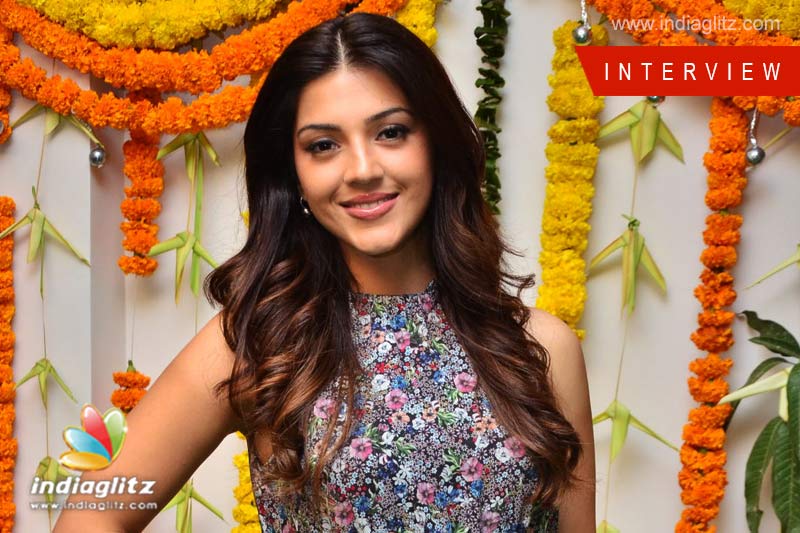 Mehreen, whose 'Mahanubhavudu' hits the screens on Sept 29, is clear about Tollywood being her top priority. In this interview, the 'Krishnagaadi Veera Prema Gadha' actress talks about her role in the movie, working with Maruthi and Sharwanand and more.
What is your character like in the film?
I am playing a job aspirant named Meghana. She moves from a village to a city for a job purpose. It's when she meets Anand (Sharwanand). Anand is obsessed about cleanliness. He would think twice before even touching another person. Whenever he spots something unclean, he cleans it repeatedly. The film is about what kind of experiences I have with such a person and the twists that take place in the duo's love story.
There is this awkward moment where he asks Meghana if she has brushed her teeth when she tries to kiss him. Isn't it curious?
Anand loves cleanliness as much as he loves Meghana. Maruthi sir has written the characters and the scenes with a lot of love.
What is your attitude towards hygiene in real life?
I do wash my hands often (Laughs). Every one of us wants to be clean. But only when it's taken to the extreme that it becomes problematic.
Coming to your career, you had a great start with a Nani film. Why then have you not been seen as often as you should?
Although I have had many offers, I accept only those scripts which my heart likes. Starting from 'Mahanubhavudu', I have a series of releases in the coming weeks. 'Raja The Great', 'Jawaan' and 'C/o Surya' are releasing periodically. The roles that I am playing in each of these films is completely different from others. It's my time now.
You are also dabbling in Hindi and Tamil. What are your priorities?
Telugu cinema is like my mother. Although I am doing other languages, Telugu cinema will be my top priority. I am trying to gain command over the language.
When are you going to dub for yourself in a Telugu movie?
There were lengthy dialogues in 'Mahanubhavudu'. I got so much help from Sharwanand and Maruthi sir and other artists. It's with their support that I could say those lines. My aim is to dub for myself in future.
How about Bollywood?
I have done 'Phillauri' in Hindi. It was a great working with the likes of Anushka Sharma. When some people told me that they watched the movie for my acting, I felt great.
Follow us on Google News and stay updated with the latest!
Follow
Actress Photos
Meera Jasmine
Faria Abdullah
Nidhhi Agerwal
Hansika Motwani