The ever flowing river in the silent and serene forest, a witness to life and death and symbolic of the very essence of life itself – "Mayaanadhi" takes us on a beautiful and meandering course. It shows us love, loss, hope, trust, passion, happiness, sadness, dignity, uncertainty, mystery and everything that makes life such a maya.  Appu and Mathen holds us enthralled as they experience life in all its sweetness and sourness. Aiswarya Lakshmi leaves you open mouthed with her amazing on screen presence and nuanced portrayal of Aparna. So does Tovino with his mature and controlled performance. This is not a typical love story, where a girl meets a boy and falls in love. The movie is as deep as the river. As a viewer, I kind of melted in it. The dialogues and narration keeps the movie layered throughout. Its digs deep into unsaid words, it asks us show some emotion, it unmasks love's various moods.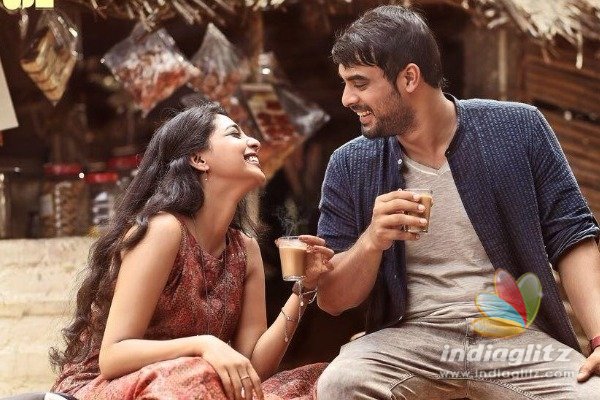 "Mayaanadhi" leaves clues for us to uncover. Like I said before, there are unsaid words which we have to decipher. Chewing on those and being part of the couple's life makes the movie viewing a rich experience. This is not a movie to be watched passively. It is not that "Mayaanadhi" is a dense intellectual movie. It is a simple enough tale with a plot that is real to life and familiar. The story begins with a police search and Mathen (Tovino Thomas) narrowly escaping, albeit at the cost of a policeman's life. He flees back home and contacts Appu (Aiswarya Lakshmi). She is a struggling model, hoping to make it big one day. He is a loner struggling with things. We understand that they have a story. Their story is like countless others. They are lovers, in every sense of the term. But he cheats her for money. And now he is back. She keeps her distance, saying that a broken trust cannot be mended. He continues to woo her. Does she fall for him again? What about the murder and the police chasing him?
Said this way, the plot may seem typical. But it is far from typical. It is the dialogues and the sequences taking a departure from the usual clichés that makes "Mayaanadhi" a different movie. "You just marry someone and sit at home and wash his underwears", is enough to galvanise her to try hard to get that movie audition. (Aparna Balamurali does a cameo as a potential candidate.) The shades of love narrated subtly without too much words is classy. When Mathen asks if he shall kiss her, she replies not yet. The simple dialogue speaks volumes. When he takes her for granted and asks her to come with him to Dubai, she closes the door on him. After making love, Appu's words not to take the love making as a promise to him and his response are all evocative. When her mother comes back home and Mathen cannot decide where to hide or flee, the door is opened by both of them together and the introduction scene and mother's response are all done well. So many sequences stay with us. Those involving Lenona Lishoy are again thought provoking. "Let us cut that scene. Let Malayalam cinema perish", the plaintive words when asked to remove the scenes glamorising the heroine pokes at the juvenile attitudes within the industry. The leaking of the scenes and the actress having to leave the profession also makes a statement.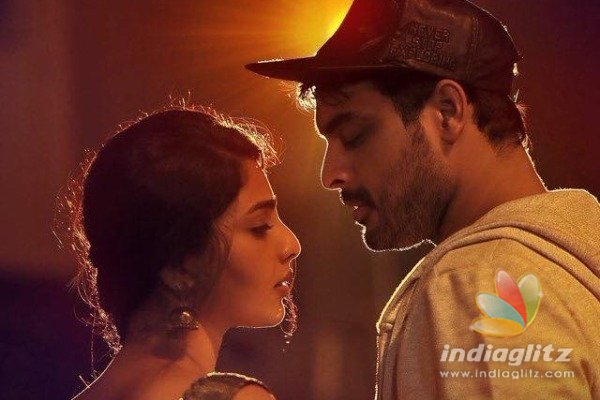 The climax is a clincher. The magic realism in the end give the movie a final polish. His response to the policemen that he loves her and the defeat on the policemen's face makes a mark. Her words that he is a survivor and that he will come for her, are all heart warming. Aiswarya simply lived the character. She handled Appu with so much expertise that she seemed like a seasoned actress. Her expressions and mannerisms are so very nuanced and believable. The various emotions that flutter across her face are apt. Aiswarya's dialogue delivery is again spot on. Tovino as the lovable rascal is again brilliant. He plays Mathen very ably and the different shades of the character have come out well. There aren't too many other actors in the movie. All the supporting characters do well. There are two roommates staying with Appu. There is a beautiful sequence where the trio is drinking wine and one of them sings a song.
The dialogues by Syam Pushkaran and Dileesh Nair stand out. Their ideologies and thoughts are liberating and the freshness of character portrayal is what makes "Mayaanadhi" a good movie. The lack of didactic and judgemental lines is also refreshing. Aashiq Abu takes a deviation from his usual style. There is a subtlety in "Mayaanadhi" that is different from the edginess of most of his other movies. The technical crew has captured the essence of the movie brilliantly. Camera frames by Jayesh Mohan are beautiful. The love portrayed is never vulgar or sensationalised. The real, surreal and the magical blend seamlessly in the camera lens. The edits by Saiju Sreedharan are commendable. The jump cuts used, the stories narrated in between and songs are all edited well. The songs are especially good. All are apt in the times they are played and add to the movie. Shahabaz Aman's songs were a treat. BGM was equally good. Rex Vijayan hits the right notes and keeps the mood intact. Even the music feels like a deep flowing river.
"Mayaanadhi" is a beautiful tale of love. The emotions it conveys needs to be experienced and the movie gives us a taste of life. This is a movie not to be missed. 
Rating: 4 / 5.0
Showcase your talent to millions!!
Write about topics that interest you - anything from movies to cricket, gadgets to startups.
SUBMIT ARTICLE
More
Malayalam Movie Reviews
Drishyam 2
Ayyappanum Koshiyum
Hey Jude
Aadhi
Vimaanam
Aadu 2