Stodgy
IndiaGlitz [Friday, July 24, 2015 • தமிழ்] Comments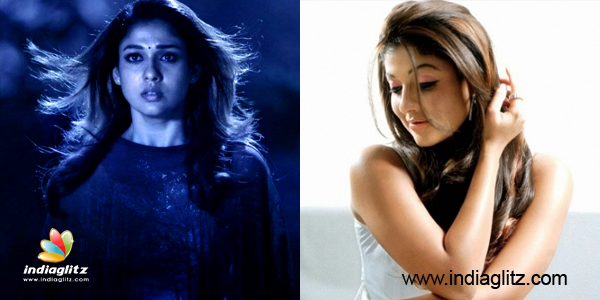 Having come a round with the big stars of Kollywood, in masala and action, Nayan has turned to supernatural stories now. For her supernatural movie in a row, 'Maya's' album flips pages of spooky darkness.
1. Aayiram Aayiram
Voice: Chinmayee
The first song in the album sets off on as a tinkling spooky melody. As music gathers, the song takes a rock avatar, with drums and guitar set. Chinmayee is here to impress us yet again, and fhis time she sings in low tones. Setting the mood for a phantasm, the song plays in high energy. Overall, the song gives a racy feeling laced with some element of suspense.
2. Nanae Varuven
Voice: Swetha Mohan
The second song, in sharp contrast to the first, is a soft melody. This track opens in the lilting hum of Swetha's voice. The background to this song is maintained by only bass and piano. The piano piece that follows the first melodic stanza, continuing in support of the hum, make for beautiful snippets. The song is free flowing, seemingly with no restriction. This song delivers a refreshing feeling, as complete as the morning dew.
3. Thoonga Kangal
Voice: Sakthishree Gopalan
This track, compared to the preceding two songs, maintains a distinct steady rhythm. After the first four lines, the song not only gathers instruments, but also plays only a signature in piano and a few beats here and other. This gives a long unfaltering break, before we get to hear Sakthishree's mesmerizing voice again. The last stanza has extra volume to itself, with the use of guitar, at strategic points, along with lyrics.
4. Hope and Despair
This track is entirely instrumental, with only orchestra for the play. Alternating crests and troughs of violins, accumulating strength stage-by-stage signifies hope. The despair part comes towards the end, in a heart-wrenching twist in notes. The occasional use of piano is a warm sponge of change.
5. Always a Woman
Adding yet another instrumental track to the album, Ron Yohann has staged his love for and prowess over stringed orchestra, once more. Opening in piano, the song transcends to use violin and its sister instruments in a band, for a tune conveying hope and courage, in a style innate to womanhood.
6. Dark Hours
The last track is the third instrumental number of this album. Opening with blowing wind, the song sets off as a horn blows. The piano that follows aids in completing the mystery of darkness. The crescendo of orchestra symbolizes the eerie feeling associated with dark hours, in general.
At three songs and three instrumental numbers, the album is short yet carries significant weight. There is little variety in genre among the songs. However, for a seemingly thriller type of movie, Ron Yohann has set the mood right with tunes that speak more darkness than sunshine numbers.
Rating: 2.25/5
Verdict: Mystic, as the title suggests