A versatile album
IndiaGlitz [Saturday, October 30, 2021 • తెలుగు] Comments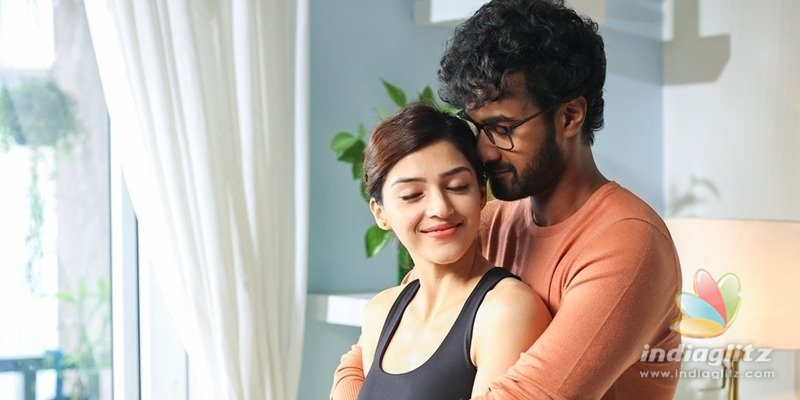 In this section, we are going to review the songs from 'Manchi Rojulochaie'. The audio is out on Aditya Music.
So So Ga
Singer: Sid Sriram
Lyricist: KK
For Sid Sriram, who is known for out and out melodies, this song offers the opportunity to try his hand at mild peppiness. His kind of intonations are less and, unlike in some of his recent songs (especially the one from 'Paagal'), 'So So Ga' is different. KK's lyrics are cute, giving voice to the male protagonist's feelings. Anup Rubens makes the tune a catchy one by deploying the right instruments. The singer does the rest of the job.
Ekkesinde
Singer: Ram Miriyala
Lyricist: Ananta Sriram
The song is a cross between a special song and a jaunty, youthful impromptu number shot on the lead pair. That way, director Maruthi attempts a refreshing mix of genres. Ram Miriyala's singing is apt for the boisterous vibes that the song possesses. Of late, the singer has been busy breathing life into peppy numbers. Ananta Sriraram's lyrics are drawn from the mundane nightlife of Hyderabad. Anup Rubens' tuning is a rip-off of a known folk song.
Title Track
Singers: Hari Charan, Sravani
Lyricist: Shyam Kasarla
The song captures the spirit of the movie's theme and could well be a running song in the second half. Shyam Kasarla's lyrics understand the vibes of a Maruthi story and do complete justice to the title of the fun-filled entertainer. Hari Charan and Saravani's voices are superb and dashing.
Kanapadani (Female Version)
Singer: Sahithi
Lyricist: Shyam Kasarla
The melodious song is emotional in nature. The sentimental song gets evocative lyrics from Shyam Kasarla. Sahithi's voice adds a melodious flavour to the well-composed tune. The tune may be a rehash of a known tune, but the emotion is striking.
Kanpadani (Male Version)
Singer: Dhanunjay
Lyricist: Shyam Kasarla
The song is an extension of the previous song, with the difference that it is a male version song. This one could have been clubbed with the previous one and it wouldn't have made any difference.
Verdict:
A neat album with mature renditions.
Rating: 3