A Gopi Sunder album
Thursday, March 21, 2019 • Telugu Comments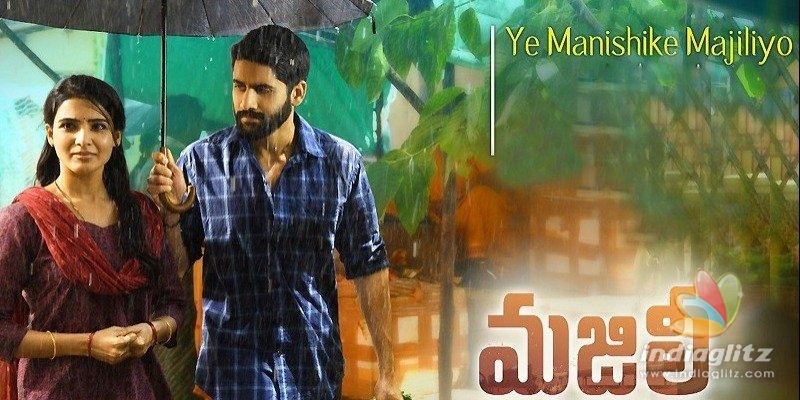 The first single from 'Majili' is out on Aditya Music.  Here we present its review.  The other songs will be reviewed as and when they are out.  
One Boy One Girl
Singer: Revanth
Lyricist: Bhaskarabhatla
At one level, the 'I am frustrated with things' tone of the song and its irreverent treatment of the English language is a throwback to 'Why This Kolaveri Di'.  Bhaskarabhatla's lyrics are too straightforward and a bit of new-age usages would have helped.  Revanth's voice captures the pain in the hero's character, but it is also offbeat enough to be a tribute to some Kollywood songs that are in a similar mould.  Gopi Sunder's music passes muster.
Priyathama Priyathama
Singer: Chinmayi
Lyricist: Chaitanya Prasad
The song is distinctly old-fashioned, a throwback to the Maestro Ilaiyarajaa kind of mellowed music.  The singer too makes sure that her voice is understated and appropriately shaped to suit the song's genre.  Gopi Sunder's music comes with traces of 'Unnattundi Gundey' from 'Ninnu Kori'. The lyrics evocatively present the longing of the girl.  'Kanneetilo kaartheekapoo dheepanniraa nuvu lekaa' takes the cake.
Yedetthu Mallele
Singers: Kala Bhairava, Nikhitha Gandhi
Lyricist: Shiva Nirvana
At one level, the 'raga' of the song is heavily inspired by a number in 'Bombay' (music by AR Rahman).  This becomes clear only when Nikhitha Gandhi starts crooning her portion.  Kala Bhairava enlivens the intense song with his trademark voice. Shiva Nirvana's lyrics are high on depth and organic language.  All in all, the song strikes the right emotional notes.
Ye Manishike Majiliyo
Singers: Arun Gopan, Chinmayi Sripada, Baby Anusha
Lyricist: Vanamali
The song begins with a familiar tune.  The 'raga' is not entirely original but it nevertheless has an immersive quality.  The mood-based number throws up efficient vocals by the lead singers.  The child singer's voice is a creative spin for sure.  Vanamali's lyrics capture the state of mind of a couple who are welcoming a new dawn.  The line where the male singer croons about the illusion of the past vs the reality of the present takes the cake.