Mahesh, Bunny, Aamir, & others are saddened
Sunday, February 25, 2018 • Telugu Comments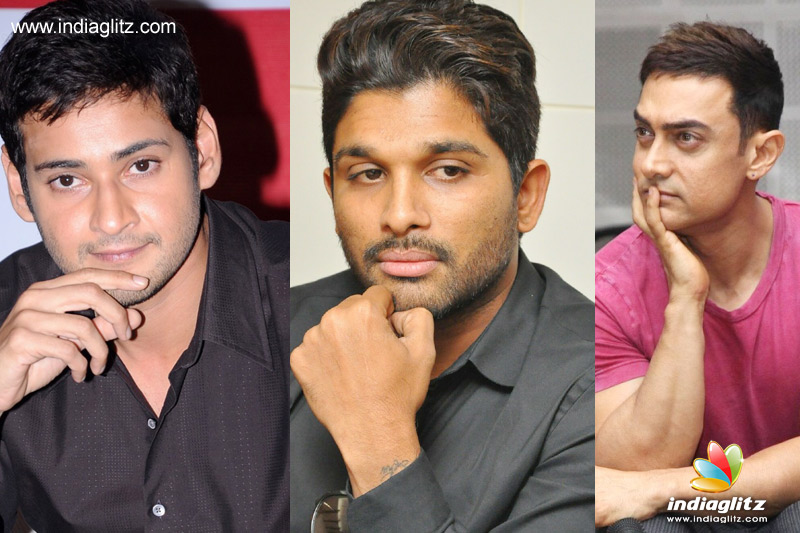 The tragic death of Sridevi has left superstars and commoners alike feel empty. Condolences are continuing to pour in even as the news of the legend's death is yet to sink in.
Mahesh Babu took to Twitter to describe the 'MOM' actress as an amazing woman. "Shocked & disturbed with the news of #Sridevi garu's demise. She truly was the epitome of everything amazing as an actor & a woman. My all time favourite actress.. Gone too soon. Strength to her family & loved ones. May her soul Rest in Peace."
Allu Arjun said, "Shocked to Hear the Demise of Iconic actress Sridevi Garu! Really Sad News. Condolences to Her Family, Near & dear ones "
Aamir Khan, who is among the first Hindi superstars to react, said, "I am deeply disturbed and saddened by the untimely and tragic passing away of Srideviji. I have always been a huge fan of her work. Equally, I have always been an admirer of the grace and dignity with which she conducted herself. My heartfelt condolences to everyone in the family. I join all the millions of her fans in mourning her demise. Ma'am, we will always remember you with love and respect."
Priyanka Chopra said, "I have no words. Condolences to everyone who loved #Sridevi . A dark day. RIP."
Ravi Teja said, "It's definitely a great loss!! Still can't believe the news that #Sridevi garu is no more !!Irreplaceable. Heartfelt condolences to her family."
Kajal Aggarwal said, "Extremely sad and shocked to hear about the sudden demise of my most favourite actor and role model, #Sridevi Ma'am.. this must be so difficult, my heartfelt condolences to the family."
Shocked & disturbed with the news of #Sridevi garu's demise. She truly was the epitome of everything amazing as an actor & a woman. My all time favourite actress.. Gone too soon. Strength to her family & loved ones. May her soul Rest in Peace.

— Mahesh Babu (@urstrulyMahesh) February 25, 2018
Shocked to Hear the Demise of Iconic actress Sridevi Garu ! Really Sad News . Condolences to Her Family , Near & dear ones . #Sridevi

— Allu Arjun (@alluarjun) February 25, 2018
Extremely sad and shocked to hear about the sudden demise of my most favourite actor and role model, #Sridevi Ma'am.. this must be so difficult, my heartfelt condolences to the family #RIPSridevi #gonetoosoon #heartbreaking pic.twitter.com/UOjhoMVKcq

— Kajal Aggarwal (@MsKajalAggarwal) February 25, 2018
I have no words. Condolences to everyone who loved #Sridevi . A dark day . RIP

— PRIYANKA (@priyankachopra) February 24, 2018
It's definitely a great loss!! Still can't believe the news that #Sridevi garu is no more !!Irreplaceable. Heartfelt condolences to her family. #RIPSridevi

— Ravi Teja (@RaviTeja_offl) February 25, 2018
Actress Photos
Yaashika Aanand
Pragya
Malavika Sharma
Ruhani Sharma