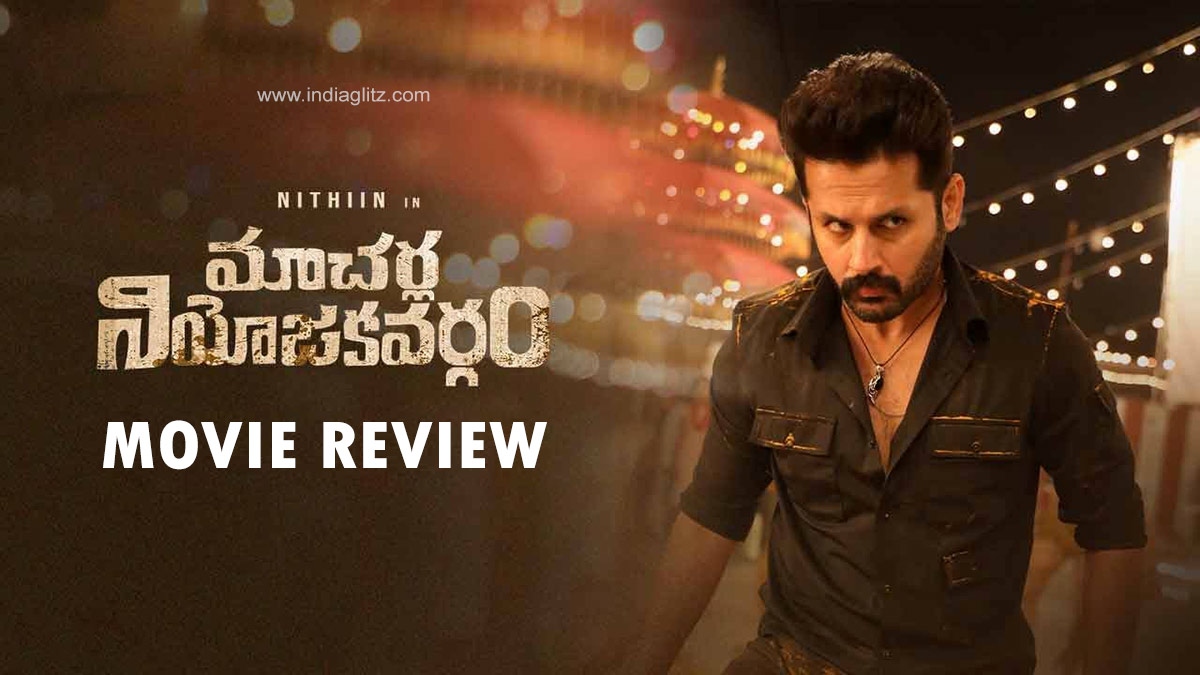 'Macherla Niyojakavargam' hit the screens today. In this section, we are going to review the latest box office release.
Story:
Siddarth Reddy (Nithiin) takes charge as the district collector of Guntur. In Macherla, Rajappa (Samuthirakani) has been a six-term MLA. The secret behind Rajappa's unstinted political 'success' is that he scares his rivals to the extent that they don't even file a nomination. As a result, Macherla has not seen a single election in the last 30 years.
Needless to say, the new collector's task is cut out. He has to ensure the conduct of free and fair elections, pitting Rajappa against a virtuous candidate. Can he do that?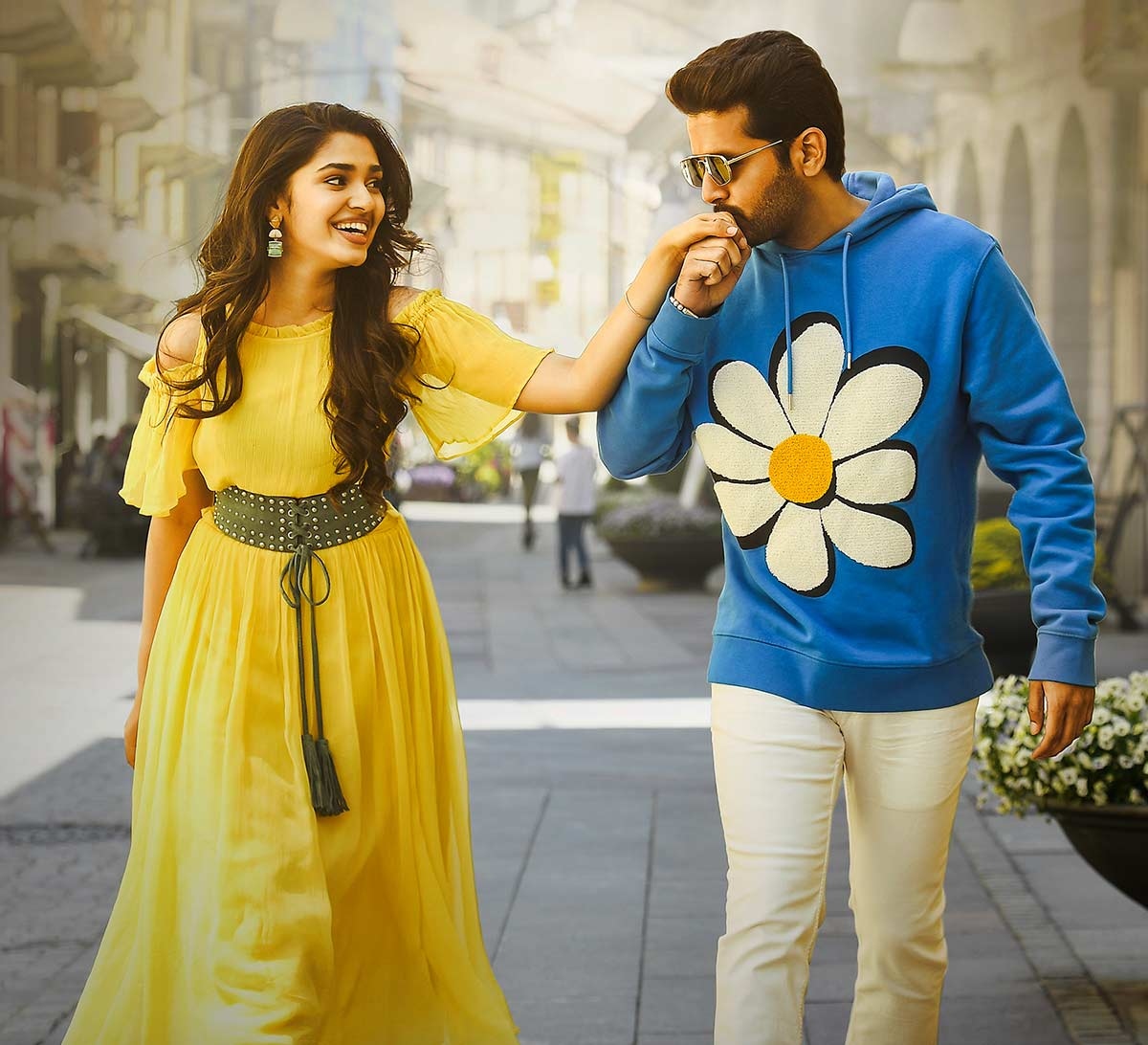 Analysis:
In the 1970s, 80s and 90s, the criminalization of politics resulted in booth-capturing, rampant violence at the time of elections, indiscriminate killings of political rivals, etc in parts of India. As times changed, elections became less un-free and unfair. This is something all political observers in India agree upon. But 'Macherla Niyojakavargam' exaggerates everything to the point where its cinematic liberties make Macherla seem like a fictional place. Rajappa unleashes his fury and pulls off massacres with ease in broad daylight. The media is there to interview the new district collector but not to solicit accountability from anyone else, including the much-scared Chief Minister (played by Jayaprakash).
Debutant director MS Rajasekhar Reddy seems to have written the story with the sole aim of creating forced situations for non-stop fights. Siddarth Reddy is a one-man army, an IAS officer with no security posse. There is probably no police department, sans the customary coward cop. If Siddarth Reddy didn't have that 'IAS' tag after his name, you would hate to believe he is even well-read.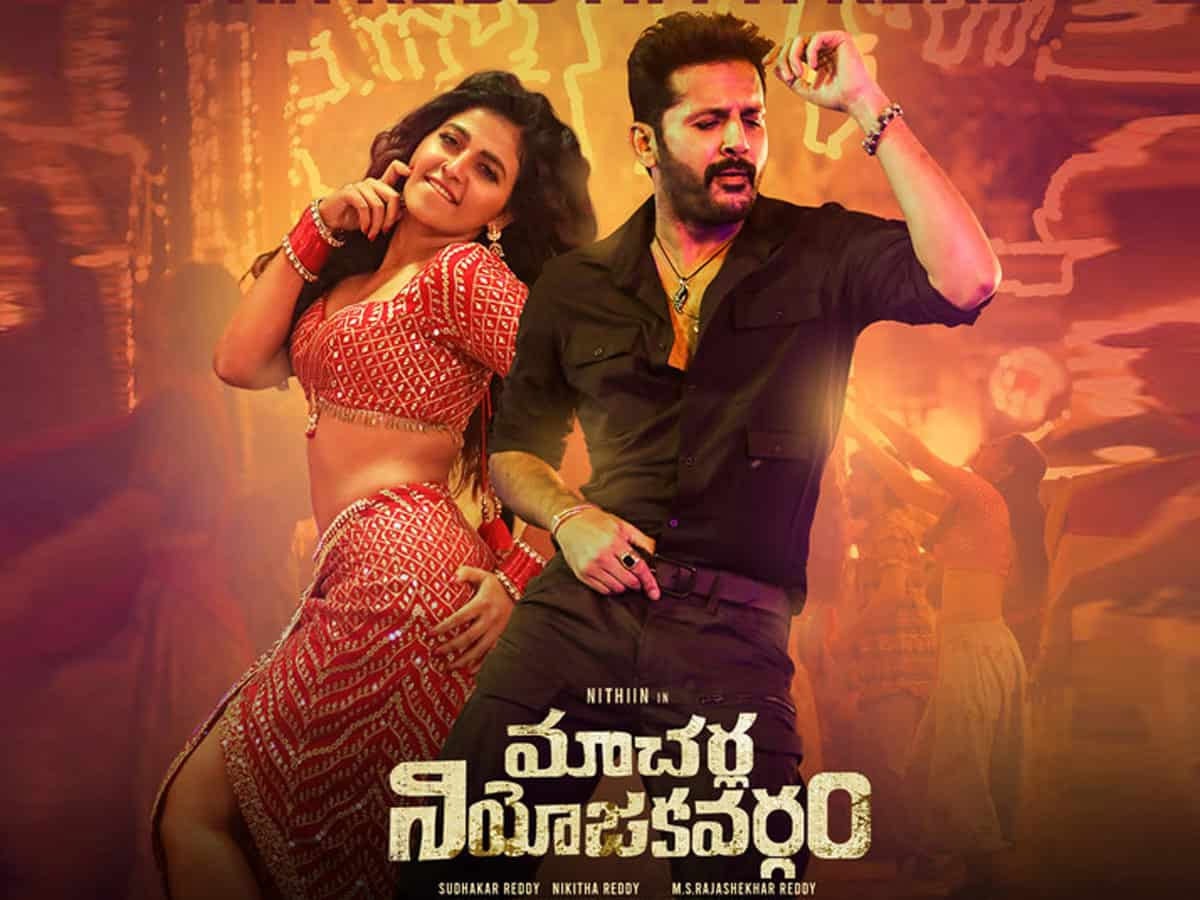 Siddarth Reddy spends the first hour of the film wooing Krithi Shetty's Swathi in all sorts of places. He invades her privacy at the odd hour with glee. She slowly falls for him, of course. He spends the second hour shocking the villain in all sorts of places. He pummels Rajappa's men every other day; that is his work ethic and prime function as an IAS officer. The antagonist slowly cedes space, of course. And when the climax arrives, the hero finishes the enemy army in one fell swoop. Of course.
If the hero is 'the Macherla democracy ka baap', Vennela Kishore's character is the 'Ego ka baap', we are told. The very character design is muddled. In one scene, this comedian is an ego-maniac. In another, he is a narcissist. In yet another scene, he is a nutcase. In another scene, he is a sexually frustrated uncle. In one more scene, he is a patriarch showing dictatorial tendencies. This much nonsense in the name of humour is not done.
Krithi Shetty's Swathi has got some task to justify her presence, which is odd in a purposeless film. But once the hero takes over her mission, she has to be on the sidelines, behaving like a child artist in the presence of an elderly man played by Subhalekha Sudhakar. Rajendra Prasad is scared in one scene, and behaves like a joker in the next. Murali Sharma and Indraja, who play the hero's parents, are convinced that they are Telugu cinema parents who have to advise their son against locking horns with the villain for tokenistic reasons.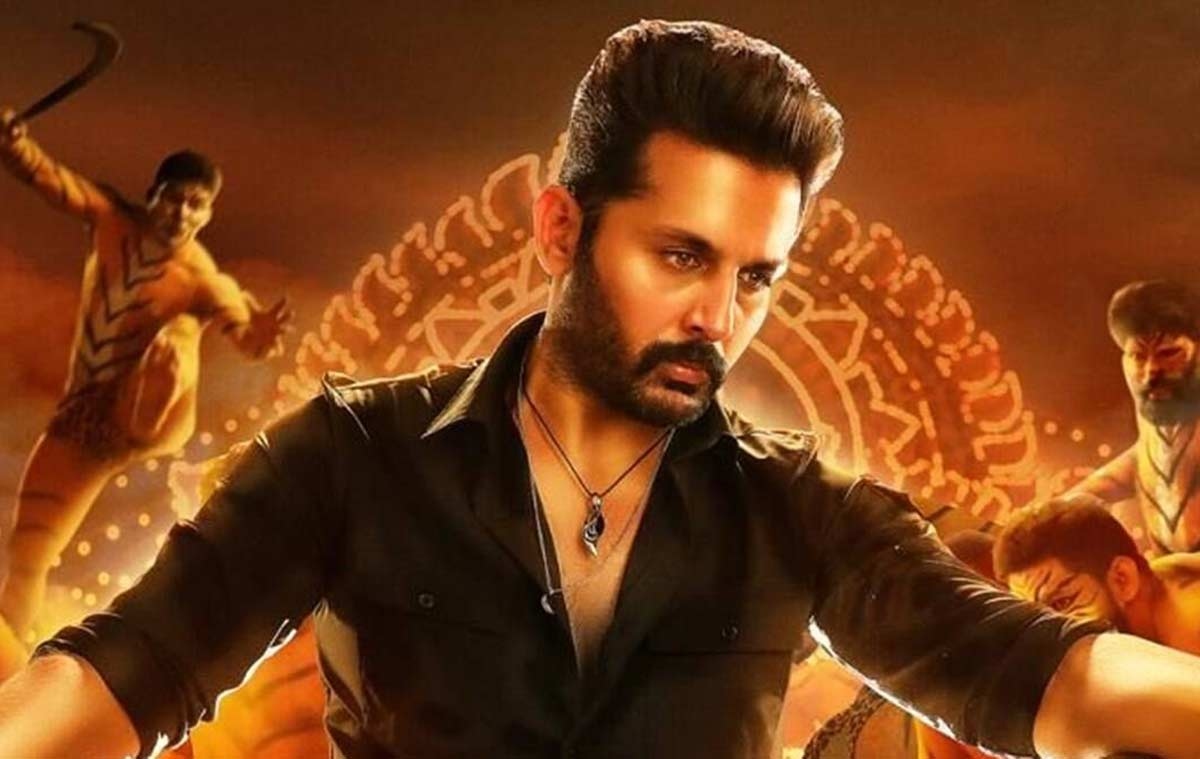 Mahathi Swara Sagar's music is unoriginal, especially the BGM. The 'Reddy' song is the only relief, while 'Pori Superoo' is derivative at best. Prasad Murella's cinematography is ordinary. The fights by four different masters are uninventive.
Nithiin's performance should have been more solid. Samuthirakani should avoid stale characters. Catherine Tresa is wasted, while Vennela Kishore is over-utilized.
Verdict:
'Macherla Niyojakavargam' is pale and uninventive. Its storyline belongs to the 1980s.
Rating: 2.25 / 5.0
Showcase your talent to millions!!
Write about topics that interest you - anything from movies to cricket, gadgets to startups.
SUBMIT ARTICLE