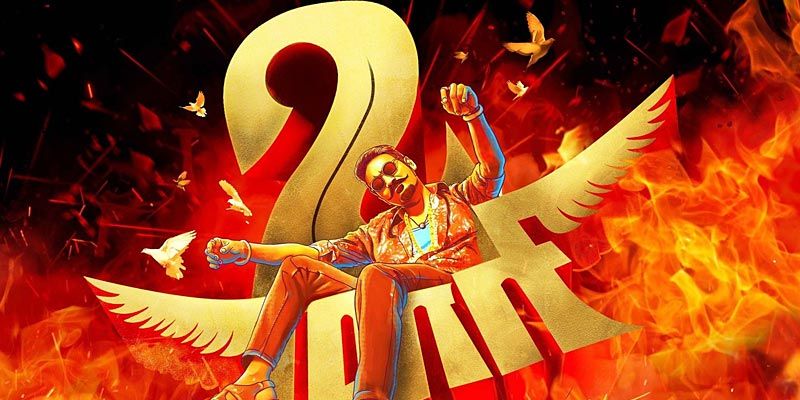 'Maari 2'  Sentimental Gangster
Looking back at Maari – first part, let's ponder what was good about it. Well, the movie lacked the punch and x factor; although individually aspects worked. Anirudh's Rockstar music, Dhanush's style, Kajal's bubbliness and most importantly the comedy. Now yet again, director Balaji Mohan somehow musters up the courage to pen a sequel for a movie that just performed averagely, it requires gut and strong content to muster up something like this. Maari2 works for being respectful to little sentiments, it has that "Kallukul eeram" proverb – Maari character is exactly that.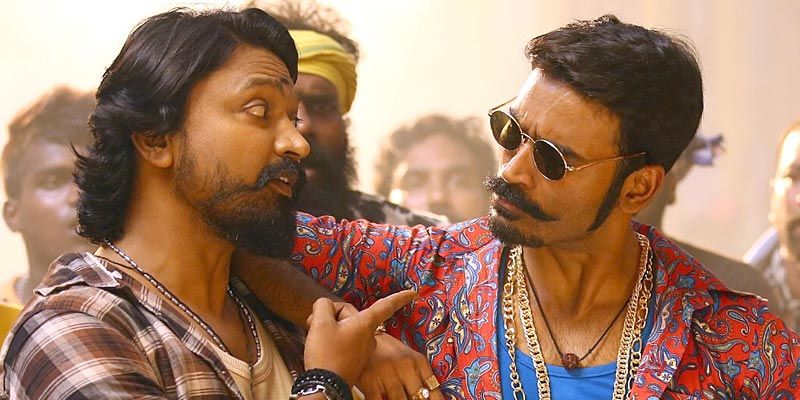 The film starts off with an altogether familiar notion what the first part did; a naughty don, a girl who has fallen heads over heel for this gangster and all that. Krishna is shown as Maari's close friend, his character is easily the most predictable aspect as soon as they show him as a drug addict. Robo Shankar's one liners formed base for Maari, however its quite limited here paving way for the adorable Sai Pallavi. She steals the performance in every aspect; body language, local slang and especially when she troubles Dhanush with her cupid love. It's time Tamil cinema directors lose their focus on north Indian actresses who hardly can utter a line in Tamil and look for heroines like Sai Pallavi who can take the character altogether on a different level. So, with friendship and betrayal as the theme, it requires a sinister villain who plots the entire scheme from behind – enter Tovino Thomas. The Mollywood actor looks like a hippie, Balaji has put his hands out to show him too evil, but the actor is too handsome and charming to hate him, after a point you start admiring his sleek looks.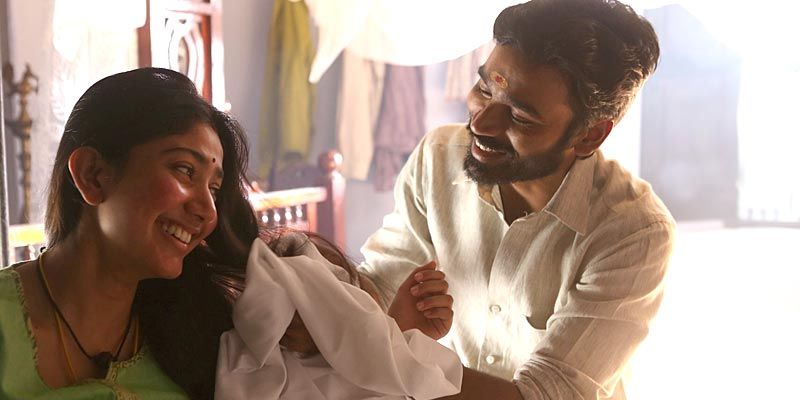 By the time interval block hits, you, it almost looks like the climax setup and you are kept wondering "well, what else do we have". But its post interval that really makes up for the first half's predictable nature. The other side of Maari is Dhanush's strength; nobody underplays a character like Dhanush, he simply adorable in that "nalla payan" role. Balaji overflows the screenplay with sentiment, its almost like seeing a different movie altogether. Dhanush and Sai Pallavi's pair will surely be the talk of the town; its been a long time since a pair like this clicked and made you want to see more of it. After the sentiments are established, Balaji springs in few twists and turns to save the screenplay from being a usual revenge drama. Varalaxmi Sarathkumar's role is more of an extended cameo as an honest government officer, apt and solid in her role.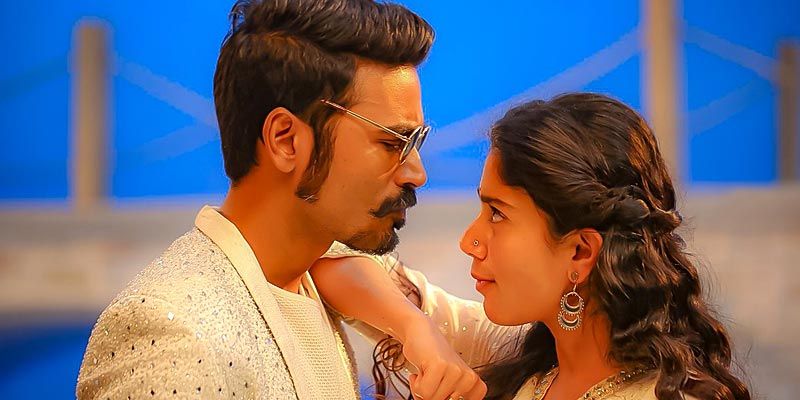 Maari 2 has a predictable screenplay, a don who is betrayed and goes rogue after his friend turns into his foe. This could have been yet another boring gangster flick void of entertainment or action, but Balaji saves it from carrying its first part's legacy by tossing in cute sentiments and some twists to spice it up. Dhanush's acting in the second half deserves a round of applause, its best not to reveal any spoilers. The chemistry of Dhanush-Sai Pallavi largely works because of the actress's attitude to her role of Anandi. Robo Shankar-Vinoth although appear throughout the film have little comical scope, probably too much was expected. Tovino is brilliant, maybe its hard to look him as a handsome villain. Krishna's character is too predictable.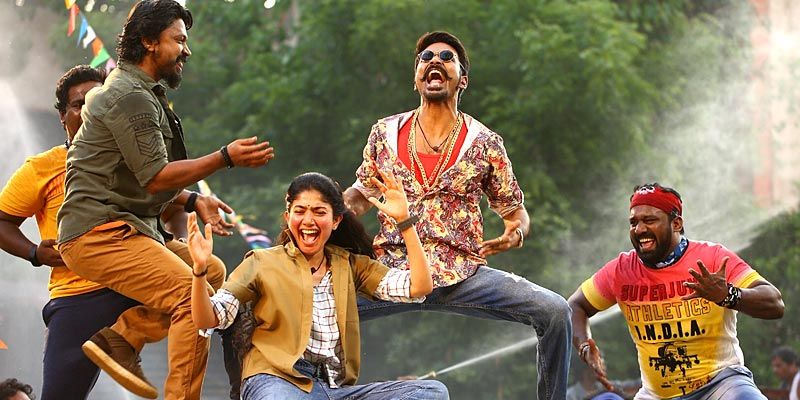 Another strength in Maari is Yuvan's music, Rowdy Baby and Anandhi is choreographed both – visually and music wise brilliantly. Maari2 has all the ingredients of a good film, still yet again lacks the X-factor to perform higher because of its predictable first half. Still, it's a lot better than the first part which had little to offer.
Rating: 2.5 / 5.0
Showcase your talent to millions!!
Write about topics that interest you - anything from movies to cricket, gadgets to startups.
SUBMIT ARTICLE
More
Tamil Movie Reviews
Sinam
Vendhu Thanindhathu Kaadu
Brahmastra: Part One - Shiva
Kanam
Captain
Cobra