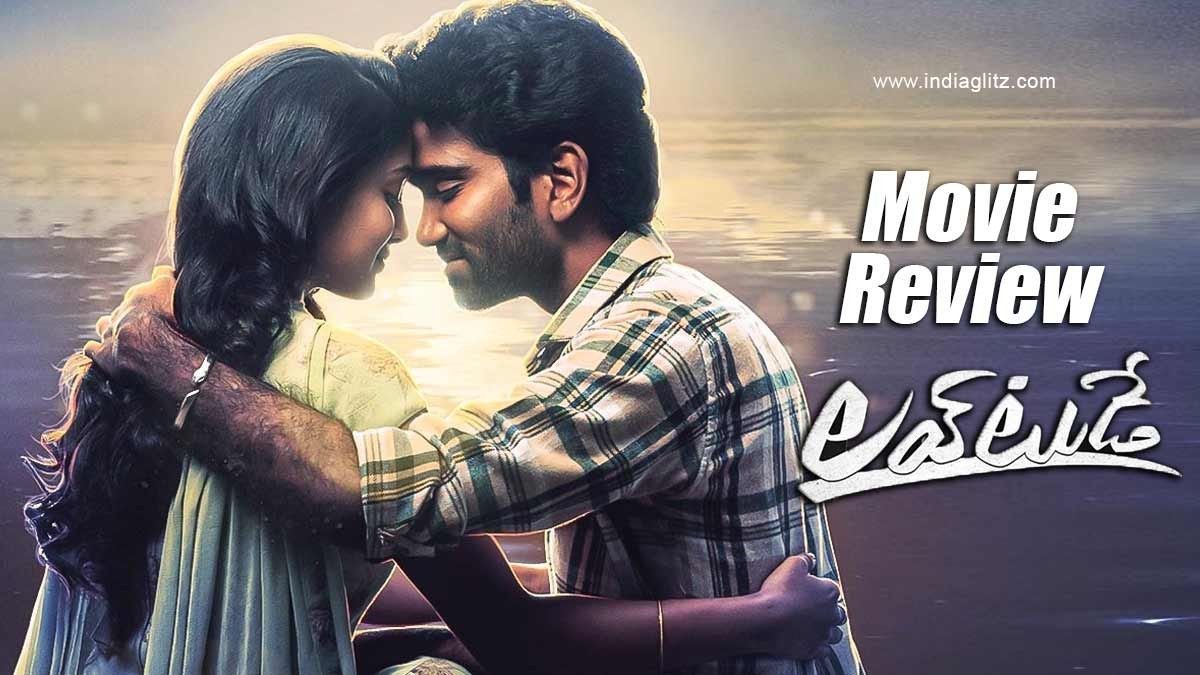 'Love Today' hit the screens this Friday. In this section, we are going to review the latest box-office release.
Story:
Uthaman Pradeep (Pradeep Ranganathan) and Nikitha (Ivana) are a happy-go-lucky couple. Nikitha's dad Venu Shastri (Sathyaraj) comes up with an insane idea when he finds out that his daughter is in love. What does he do? He asks Pradeep and his daughter to exchange their phones for a day and see how it goes.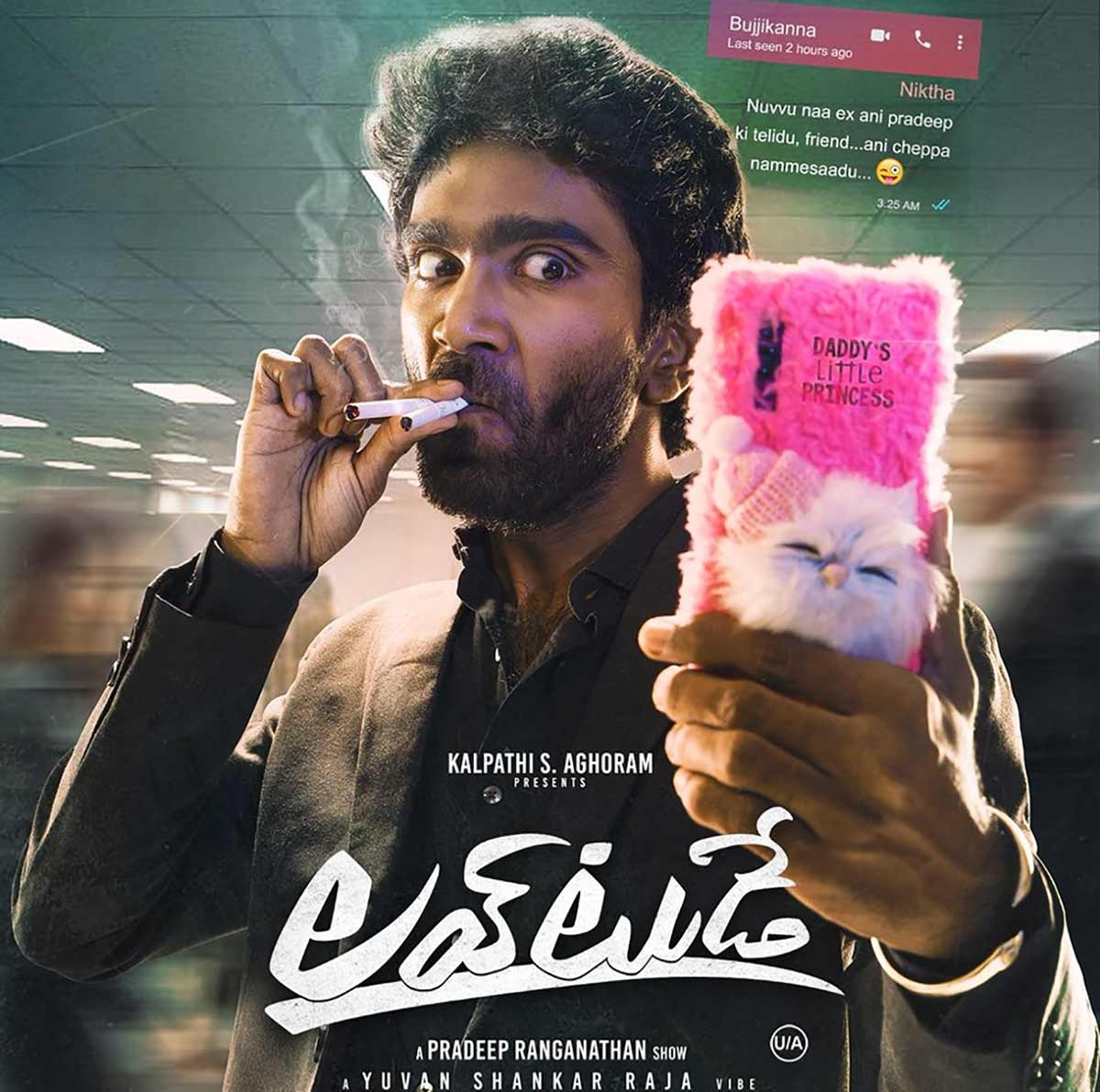 As was shown in the film's trailer itself, the exchange leads to a radical and unwarranted change in the way their view each other. Pradeep no longer finds his girlfriend innocuous. On the other than, Nikitha has something worse up her sleeve. She is going to have the shock of her life.
Meanwhile, Pradeep's sister Divya (Raveena Ravi) is about to marry a dentist named Yogi (Yogi Babu). The rest of the film is about how the two tracks intersperse with a track involving Nikitha and her colleagues on the one hand, and another track involving Pradeep and his friends on the other hand.
Analysis:
'Love Today' is what happens when a bold rom-com is on steroids. It doesn't suffer from an identity crisis even when it becomes a dramedy.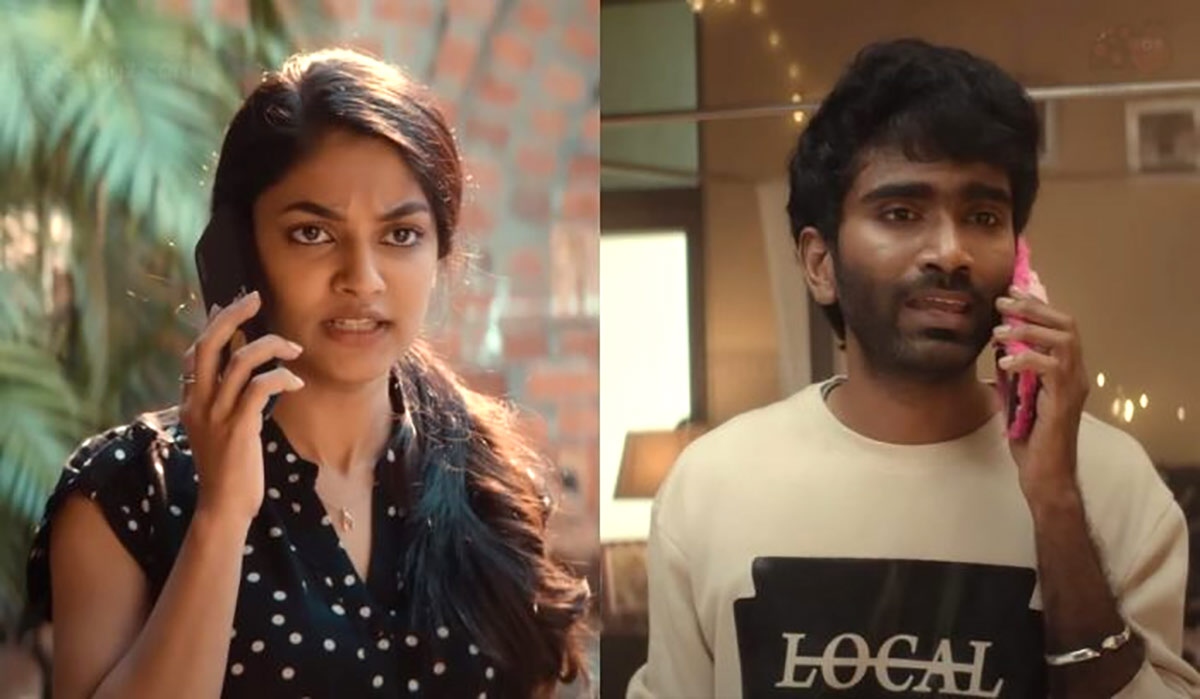 The lead performances are remarkable for their rawness. Pradeep Ranganathan, also the film's writer-director, bases the film on a short film he made years ago. As the canvas of the film multiplies and as the plot thickens, his performance goes far and wide to make a convincing point. As for Ivana, her acting is a bit uneven in the first act. But once the characterization of Nikitha takes off, she is on a roll. She is equally convincing in the fun segments as well as the serious portions. Her acting in the scene where she meets Pradeep's family and friends for the first time is nice.
Radhika Sarathkumar plays the male lead's mother with aplomb. In Telugu films, she has had to play conventional roles; in 'Love Today', she gets to be different. In a way, Sathyaraj gets to play the polar opposite of what he did in the recent 'Prince'. He is cunning yet good-natured, he is weird yet well-meaning.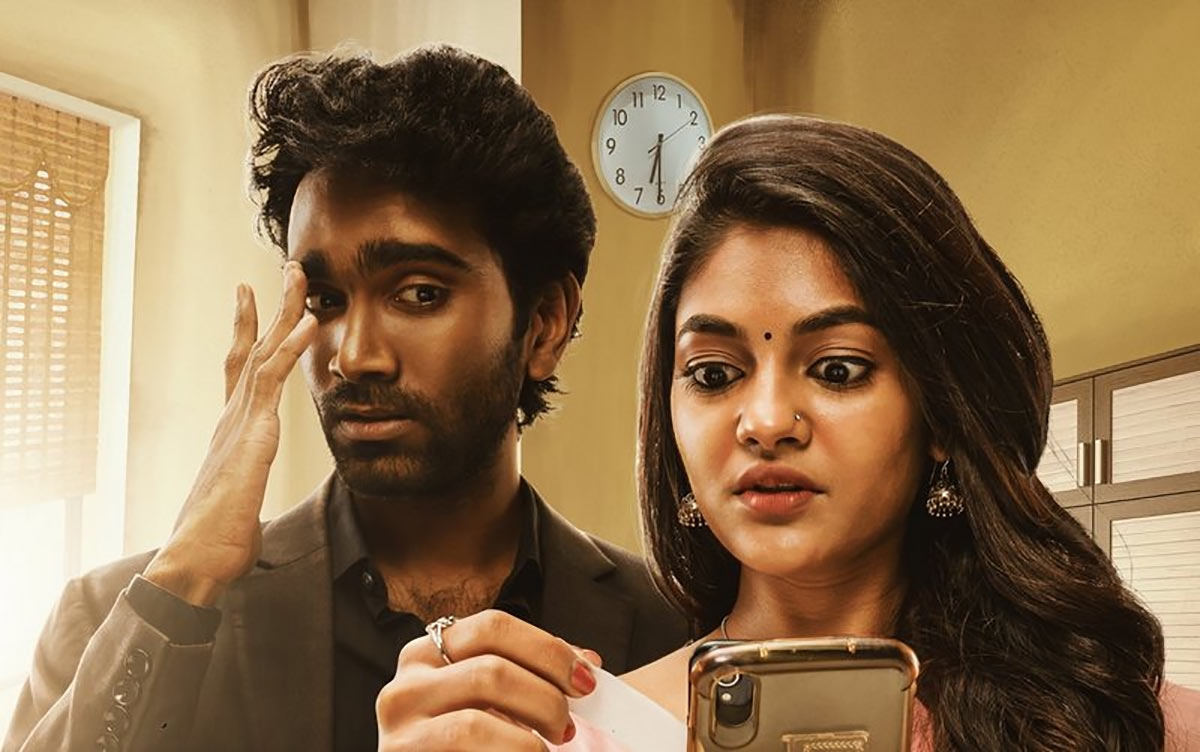 The writing finds its feet in the first half more than the second half, where the gags fill the entertainment void. If ever Tollywood makes a film of this nature, it should steer clear of 'Jabardasth'-type gags and instead focus on what the meme-y era has to offer, much as this film does.
The climax is somewhat heavy-duty with a touch of melodrama. It would have been better had the forced Yogi Babu track been written in a less forced manner. The side characters, especially Pradeep's friends, are uniformly unimpactful.
Yuvan Shankar Raja's BGM is trendy. Cinematographer Dinesh Purushothaman's cinematography is muted and alright.
Verdict:
'Love Today' is the kind of film young Tollywood directors with a grasp of the social media era would love to make. The film is not plot-heavy. It's amped up by situational and slapstick humour.
Rating: 3 / 5.0
Showcase your talent to millions!!
Write about topics that interest you - anything from movies to cricket, gadgets to startups.
SUBMIT ARTICLE
More
தமிழ் Movie Reviews
Conjuring Kannappan
Annapoorani
Kuiko
80s Buildup
Chevvaikizhamai
Jigarthanda DoubleX