A Pawan Ch Musical
IndiaGlitz [Thursday, March 25, 2021 • தமிழ்] Comments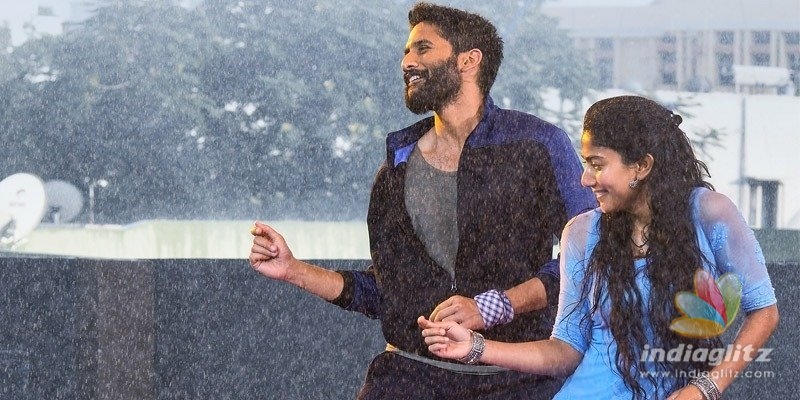 The first single from 'Love Story' is out, on Aditya Music.  Here is our review. The other songs will be reviewed as and when they are out.
Ay Pilla
Singer: Haricharan
Lyrics: Chaithanya Pingali
Perhaps because director Sekhar Kammula wanted to leave his stamp on the song, he seems to have made the music director make this a blend of the flavours of Mickey J Meyer and Pawan himself.  Haricharan's music is youthfully lilting, proving to be an apt one for the dance-based drama.  The tuning itself lends itself to light dance moves.  Pingali's lyrics give a rhythmic high.  Kammula's songs are incisive, as he gives unique insights into his story for the lyricist to explore.  Additional vocals are by Nakul Abhayankar, and Hiral Viradia.
Nee Chitram Choosi
Singer: Anurag Kulkarni
Lyricist: Mittapalli Surender
The best part of the song is the alliterative lyrics, which sound very organic. Some alliterations and rhyming lines feel forced. Here, it's all genuinely natural. One wonders how much of Kammula was there in Mittapalli Surender's brain while writing this song. Anurag Kulkarni, one of the best singers around, sings it in a joyous mood and it shows. The music director's style is eminently enjoyable, with his percussions and flute delivering the right impact.
Saranga Dariya
Singer: Mangli
Lyricist: Suddala Ashok Teja
Music director Pawan Ch sets to tune Suddala's lyrics in the style of a Telangana folk song by the same name. The lyrical video shows that Sai Pallavi's screen presence is going to be spectacular. Sivangi, Tarangi and suchlike are creative usages. Mangli's energetic voice reminds us of the highly underrated 'Bullet' song from 'George Reddy'. Unlike 'Vachinde' from 'Fidaa', this is purely a heroine-centric song.
Evo Evo Kalale
Singers: Jonita Gandhi, Nakul Abhyankar
Lyricist: Bhaskarabhatla Ravi Kumar
Bhaskarabhatla pens one of his most intense songs ever. The line 'Pula tadi merisindi mila mila, Kanti tadi navvindi gala gala' is rich in meaning and contextual writing. Since the film is a dance-based romance, the composer ratchets up the tempo more than two and a half minutes into the song, letting the lead pair dance their way to bliss. The song has the markings of director Kammula's style; he opts for youthful vocals. Jonita and Nakul give their best shot.