A Kalyan Malik album
Wednesday, March 20, 2019 • Telugu Comments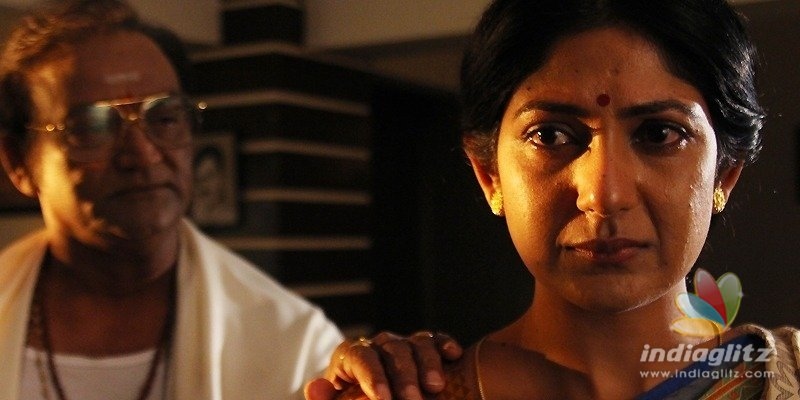 Singles from 'Lakshmi's NTR' are being released, one song at a time.  The album has music by Kalyan Malik.  Here we present the review of the songs unveiled so far.
Vennupotu
Singer: Kalyan Malik
Lyricist: Sira Sri
Kalyan Malik renders the song as if he is a combination of PL Narayana Rao and R Narayana Murthy.  Sira Sri's lyrics have been directly lifted from the language used by politically-conscious folks in their uncreative Facebook/Twitter posts against the 'conspirator" (you know who he is).  'Kaliyuga Shakunulu', 'Asalu rangu', 'Katu vesinaru', 'Veli vesinaru'  - just listen to those lame phrases.  The language lacks finesse, exactly what RGV loves these days.  A mediocre song which could well have been the election-time song of the Congress.
Nee Uniki
Singer: SP Balasubrahmanyam
Lyricist: Sira Sri
The song is NTR's tribute to his new-found soulmate.  Sira Sri's lyrics are organic and inspired at once.  The use of the word 'kathanam' points to the lyricist's conscious attempt to borrow from NTR's cine background.  SPB is at his usual best, pronouncing the words with perfection (NTR would be glad).  The music may not be original but is appealing nevertheless, resort as it does to minimalism.
Avasaram
Singer: Wilson Herald
Lyricist: Sira Sri
'Anuragam' and 'Aapyayathalu' are illusory, says the song.  For a change, NT Rama Rao becomes that broken-hearted father from a melodramatic Dasari Narayana Rao movie, wallowing in grief at the sight of his sons and daughters, and mainly, son-in-law, making him feel lonely.  Wilson Herald's voice is ordinary, while the music reminds the listener of those TV serials our grandparents love to watch and we love to ignore.
Vijayam
Singers: SPB and Mohana Bhogaraju
Lyricist: Sira Sri
Rendered by SPB and Mohana to a soothing effect, the song has a downside too: it sounds too old-fashioned.  Probably, the music director wanted to make it sound melodramatic at the behest of RGV.  Sira Sri's lyrics are a tribute to NTR's love for Telugu.  The visuals are filled with insinuations against Chandrababu Naidu.