Simply melodious!
IndiaGlitz [Tuesday, November 29, 2016 • தமிழ்] Comments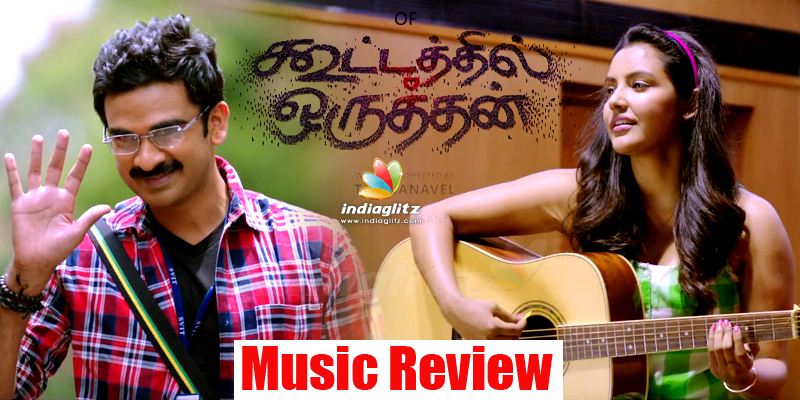 KO is an upcoming comedy film which has Ashok Selvan, Priya Anand and Samuthrakani in the lead roles. Nivas after a successful Sethupathi has shifted to the melody gear and has come up with a blissful slow album.
Enda Ippadi : - Listen Here
A free flowing number simply works for its quirky lyrics and casual music style. The track goes about revealing the hero's freakish nature with a sense of satirical twist, Prasanna does it well by adding hiccup, bits and pieces of strings to make it feel more youthful. In all a good song with SPB at its helm what can go wrong?
Happiness: - Listen Here
A lovely instrumentation work breezes through your listening senses with ease. Harmonica, piano, and a ghazal like ambience makes this a memorable number. The in-between classical setup with sitars and natural tweeps brings the freshness of the song's mood, should do wonders with its visuals.
Innum Enna Solla : - Listen Here
This is a romantic feat by the talented Haricharan, goes in romance mode with refreshing verses of the modern day Romeo. The tune is strangely straight forward and shuttles between alternate solo rock and mild melody, Nivas banks more on the English rhapsody between the interludes without which the number suffers for its lack of innovation.
Maatrangal : - Listen Here
Yet another motivational song wins on the Kabilan's lyrics for its light hearted lyrics with a twist of fun. Nivas croons the song and has taken up the liberty to bring forward the vocalist with minimal orchestration. The slow folkish setup is a good thought with recursive tabla and some sweet flute elements here and there. A good motivational number with apt verses gives an overall impressive outlook to Maatrangal.
Nee Indri : - Listen Here
Manasi's solo starts slow with minimal orchestration and talks high on love and the detached feeling. Nivas's pianistic skills are put to extensive use as the composer rely' s on the monotonous melody by letting Manasi flow away with her mesmerizing soft vocals. The song has a subtle feeling attached to its vibe, probably to create the loneliest feeling in the movie and Nivas has done enough justification to it.
Oru Naal Kaadhal: - Listen Here
Yet another short solo, this time from the talented Sathyaprakash comes as a sluggish rant and yet again Kapilan's soulful lyrics of an agonizing man speaks loud enough. Minimal strings keeps this melody high by creating an emotional mood all over the track.
The one theme: - Listen Here
The theme gives a feeling of a dawning, the new beginning and to drive home the point, Nivas has fused classical saxophone and beautiful strings accorded within. The flute does wonders to this brief theme track, should do the trick for an apt BGM.
Verdict: The album portrays a fresh outlook with a number of solo melodies and some motivational tracks, Kabilan's lyrics is outstanding throughout the album.
Rating: 3/5