Leon gets A+ in his Sophomore test
IndiaGlitz [Thursday, October 1, 2015 • தமிழ்] Comments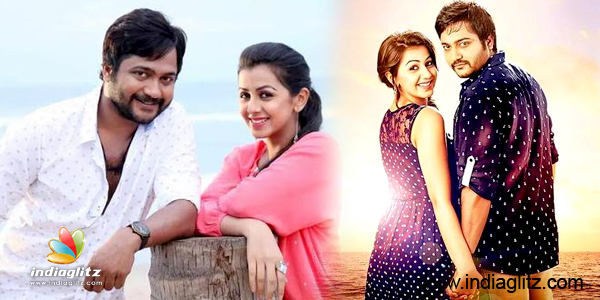 After impressing everyone with his debut album, the expectation has naturally gone towards the upward trend for, Leon James. Leon James has proved that independent artists' can make big at K-town with raw talent. Ever since the project got the name `KO 2', the music buffs started to expect something on par with the first part. Do read on to see whether Leon has matched the expectation. ss
Vidadha - Vishal Dadlani, Leon James
The album kicks off to a modern inspirational number, which is very much on the lines of Yuvan's yesteryear material. Spirited singing from the Vishal and Leon gives the track the much needed push, and one could vision the song as a prelude before the hero's mission. The celebrated Bollywood singer has put in glorious effort to get the pronunciation and that's pretty much visible throughout the song.
Kannamma - Inno Ganga, Chinmayi
Every composer will have a strong forte on certain instruments, and the listener could sense that Leon is pretty good with Piano and Keyboard. This one is quite familiar with the audience, since the makers have released a 30 second promo, a few days ago. The song has loads of surprises and delivers what it promised. The internet sensation, Inno Ganga, who garnered viral status with his cover versions of various hit songs of Tamil songs has taken the opportunity like `fish to water'. The ever dependable Chinmayi makes her way in the second part of the song and partners well with the newbie. An instant winner.
Kannamma (Reprise) - Salim Merchant
It is quite normal for all the composers to juice the maximum of their best tunes, and Leon seems to be no different. But the reprise version is as pleasant as its former, as the song opens up to a poisonous piano followed with an intriguing interlude filled with vivacious violin. The word `Kannamma' always had a special place in the history of Tamil songs and this one will join the league for sure. Salim delivers the song with so much passion and tries his best to deliver the key word `Kannamma' differently, every single time.
KO 2 Theme - Instrumental
One of the weakest link in the album. Probably, it is because of the brilliance of the other songs. The theme does not offer anything new apart from creating a thrilling effect within 50 seconds.

Kohila Kohila - Leon James, Neeti Mohan
Ever since the arrival of Harris Jayaraj, the melody genre has changed a lot. Leon produces a melody accelerated with pacy words to round off the album. A treat awaits in the first interlude, where the composer has gone wild with his imagination to merge Veena and Drums. Neeti Mohan adapts well to the mood and plays a vital role in holding the listener's interest. The track does lose its momentum and wanders a bit, before getting the catchy word `Kohila'.
Pick(s) of the album - Kannamma, Kannamma Reprise, Kohila
Rating - 3/5