An Ajaneesh Lokanath album
Friday, March 9, 2018 • Telugu Comments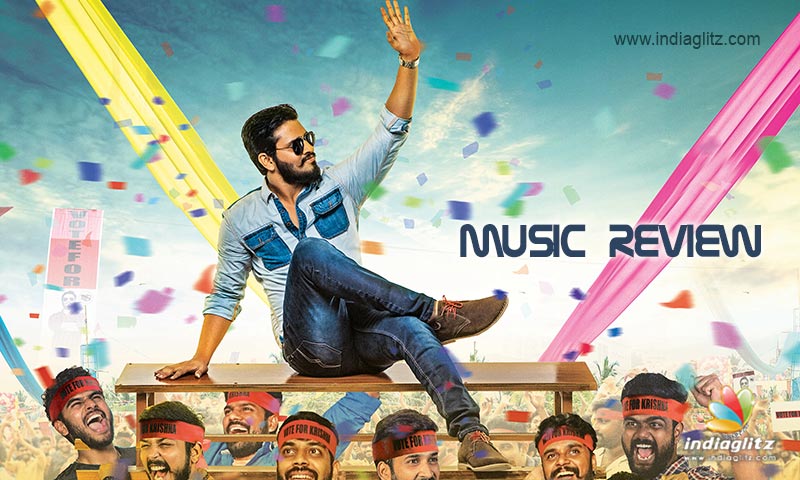 The album of 'Kirrak Party', starring Nikhil Siddhartha, Simran and Samyuktha, is out on Aditya Music one song at a time. Composed by Ajaneesh Lokanath, here we present the review of the three songs released thus far Read on...
Dum Dare
Singer: Hari Charan
Lyricist: Vanamali
Director Sharan Koppisetty seems to have been thoroughly influenced by the combined influence of Sekhar Kammula and Mickey J Meyer. The hangover of the 'Happy Days' number 'Jil Jil Jinga' is obvious right from the way the lyrics sound and the approach of music director Ajaneesh Lokanath.
Vanamali's lyrics bring out the mundane activities of the college students and how they see the world in it. The bonhomie and bromance of friends brim through the length and breadth of the song. Hari Charan renders the song in such a way that the buoyancy registers all while being subdued.
Guruvaram
Singer: Vijay Prakash
Lyricist: Rakendu Mouli
Vijay Prakash's mature voice makes this romantic song come with a certain aura. He breezes his way through the well-written number with an underplayed gusto. Rakendu Mouli's lyrics brim with pleasantness and innocence. The song, thanks to the lyrics, encapsulates the budding romance of a college-goer with decorum. B Ajaneesh Lokanath draws from familiar numbers, but it's the celebratory interludes in between that adds a touch of brilliance.
Last Bench
Singers: Sheshanksheshagiri, Chintanvikas, and Varunramachandran
Lyricist: Ramajogayya Sastry
The song is conceived around the theme of student union elections at the college. The hero's side is sure of winning and their arrogant and confident body language/thinking/attitude is betrayed by Ramajogayya Sastry's lyrics at every turn.
It's rendered by Sheshanksheshagiri, Chintanvikas, and Varunramachandran and they lend the song a touch of the casual. B. Ajaneesh Lokanath's music goes into revving up the mood. It draws the listener into the ambience of 'Kirrak Party' and that's all can be said.