A moody album
Monday, February 8, 2021 • Telugu Comments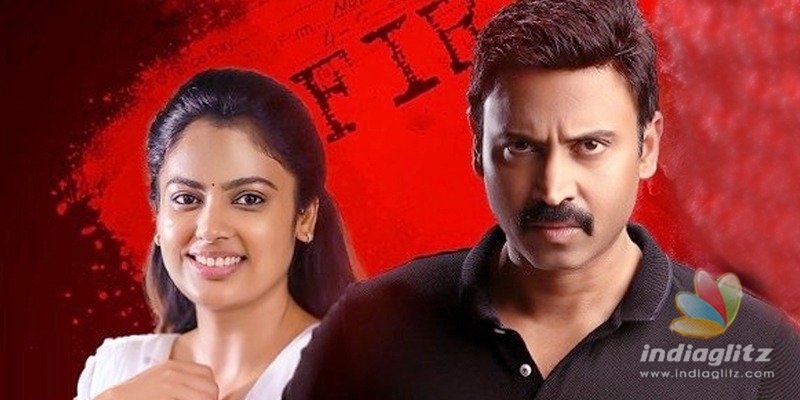 The jukebox of 'Kapatadhaari' is out, on Aditya Music. In this section, we are going to review the songs, which are in sync with the genre of the movie. 
Kapatadhaari
Singer: Niranj Suresh
Lyricist: Bhashyashree
The singer's voice adds a masculine edge to the song. The music director adopts a horror movie-style ring to make the song sound edgy. The female singer makes a sudden entry to raise the tempo. Bhashyashree's lyrics might well make better sense when watched as part of the film. 
Kanalo Kanu Paape
Singer: Pradeep Kumar
Lyricist: Vanamali
The situational song has some touching lines by Vanamali. The lyricist seems to have left his own mark on the song by borrowing from the soul of Tamil original. Simon King's music chooses a singer who can lend the song an old-worldly charm, which is Ilaiyaraja-esque. The highs and lows of the melody work their way into the listener's ears seamlessly. 
 
Hayakki Baby
Singer: Sanah Moidutty
Lyricist: Vanamali
Simon K King's music draws from the ocean of seductress songs out there. The lyrics, by Vanamali, are a tribute to the most tempting femme fatale. Sanah Moidutty's voice has got zing and she fills the song with her robust and appealing energy. The English-language lyrics and rap are by Krishan Maheson. 
Kapatadhaari Theme
By Simon K King
The theme music has the power of sucking the viewer into the proceedings of the movie. Simon King's use of instruments is apt and although there is a Ghibran-level tuning, the flashes of originality make for a solid experience.
Verdict:
With three songs and a piece of theme music, the album is driven by the content of the investigative thriller.