Little experimentation, lots of energy
IndiaGlitz [Thursday, January 28, 2016 • தமிழ்] Comments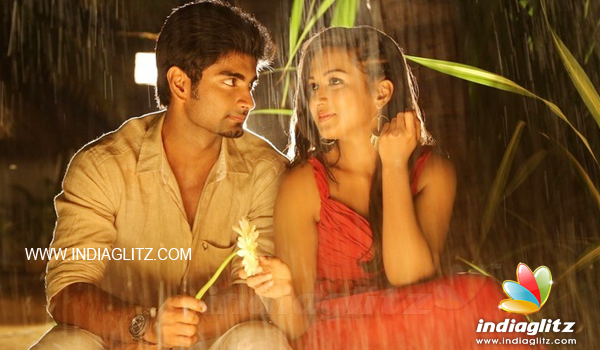 Atharva is back in an action thriller titled Kanithan which also has Catherine Teresa in the lead. Directed by Santhosh, the music is composed by Drums Sivamani.
Maiyal Maiyal : Listen here
Haricharan and Swetha take lead on this duet, which starts off with a modern outlook supported by occasional folkish touches. The lead vocals do the magic to a rather ordinary tune which has nothing more of variety apart from the chorus and English lyrics. The veena between the interludes takes a brief cameo and disappears back to the stereotyped tune.
Che Guevara: Listen here
The song takes off on a high octane energetic pulled aided by the majestic SPB with an intention to deliver a number that should do heavy justice with visuals. The chords are charged up with some heavy bass and drum work behind the orchestration and who better than the ace drummer could pull off something like this. The lyrics is heavily aired with revolutionary lines and verses, overall a number that should do better on screen. Modern Ponnuthan:
The song goes about by a lot of comical exchange between the lead hero and heroine with each one taking verbal gimmicks at each other. Sivamani has clubbed Carnatic, enough drumming to make this song a freakishly likable song. Apart from the lyrics, the song too is catchy even though the tune is quite ordinary, Blaze's English verses and funny rap takes the song on a different scale.
I Viralgal :Listen here
MC Ak takes the song apart with fast paced rap and Sivamani gets into super speed mode for this number. An otherwise yet again ordinary song is helped by the rap portions and bass elements. The rhythym and the heart of the tune is very monotonous with the usual expectancy and has little to offer.
Yappa Chappa: Listen here
Probably the pick of the lot with Anirudh and Kalpana making amends to this kuthu number. Anirudh's voice is probably very favorable to today's composers for the freakish attitude and the song exactly requires his intervention. With some high octane pulls through the vibe, the song is a distant soup song with the lyrics too getting groovy.
Verdict : Sivamani has worked through the bass elements well, could have worked better on the base tunes.
Rating : 2.5/5