Kamal Haasan's important message to Rajinikanth
Wednesday, July 5, 2017 • Tamil Comments

Listen to article
--:-- / --:--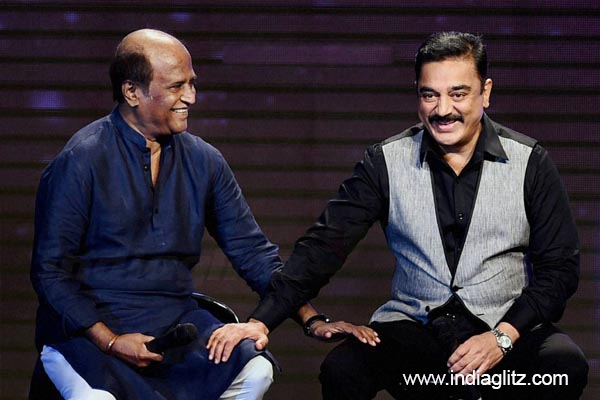 As we had reported earlier today Superstar Rajinikanth tweeted about the ongoing theatre strike against the 30% Entertainment tax levied on Tamil films and requested the Government to consider the plea of the industry in this matter.
Now the Superstar's long time friend and professional rival Kamal Haasan has shared the screenshot of the former's tweet in his official Twitter and Facebook pages. He has also thanked his friend and has let out a message stating "lets request as gentlemen should and then we shall see"
This is a clear indication that the Ulaganayagan is eager to team up with Rajinikanth as well as others to take up the protest against the exorbitant 58% tax levied on Tamil films if their request is not accepted.
This is the first time ever that Kamal has reacted to Rajinikanth's words in social media that too as a form of endorsement. It is heartening to note the two icons of Tamil cinema coming together in the democratic social media to safeguard the welfare of the film industry.
July 5, 2017
Thanks Rajni avaragaLay for voicing your concern. Lets request first as gentlemen should. Then we shall see. @superstarrajini & TN .Govt.

— Kamal Haasan (@ikamalhaasan) July 5, 2017
Follow us on Google News and stay updated with the latest!
Follow