Kamal Haasan clarifies about his statement on split Gautami
Wednesday, November 2, 2016 • Tamil Comments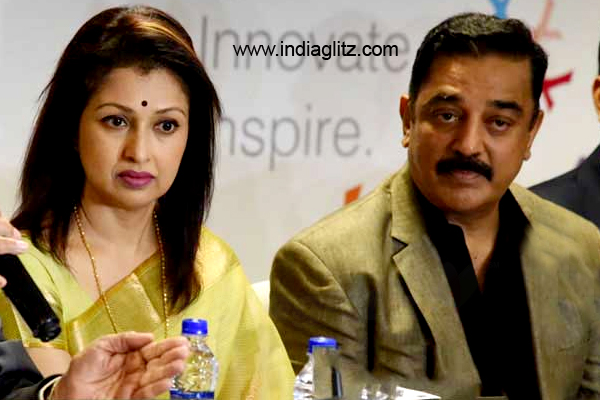 Since morning a post has been doing round in social media in the name of actor Kamal Haasan's explanatory statement on his separation with Gautami with whom he has been living together for the past 13 years.
Now Kamal Haasan has clarified that that statement is a bogus one and he has also condemned it as a uncivilised act by some miscreant. He has also said that he is not going to release any statement at present.
Readers especially the users of social media are requested to be cautious with such miscreants trying to gain limelight by misusing the names of respectable celebrities like Kamal Haasan.
It should also be noted that over the decades Kamal has always been people and media friendly and if he decides to release any statement he will do it openly.
இத்தருணத்த்தில் என் பெயரால் யாரோ அறிக்கை விட்டு விளையாடுவது விவேகமற்ற அநாகரீகச் செயல். நான் இச்சமயம் அறிக்கை ஏதும் வெளியிடுவதாய் இல்லை.

— Kamal Haasan (@ikamalhaasan) November 2, 2016
Follow us on Google News and stay updated with the latest!
Follow
Actress Photos
Tamannah
Sony Charishta
Ritu Varma
Rashi Khanna