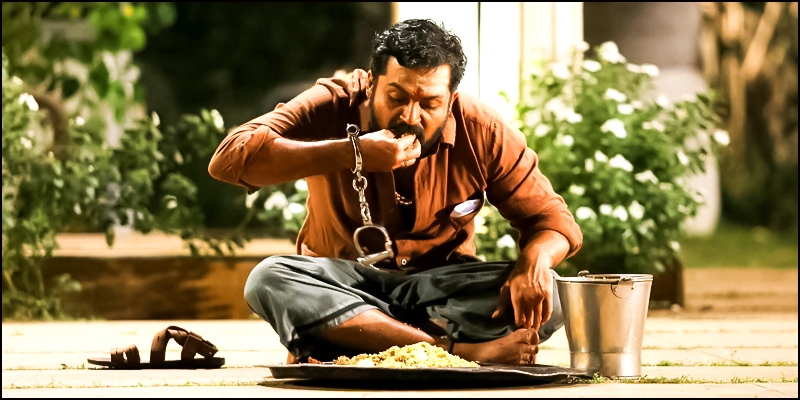 Kaithi : Arrests your attention
What could possibly happen in one night? Lokesh uses his same old Managaram trick of picking a situation and making it compelling and engaging enough to know what would happen next. A night is all that Lokesh needs to make a movie out of a wafer-thin story line. Karthi is back to his Paruthiveeran avatar; Lazy, unapologetic, ruthless lungi clad accused with a pinch of sentiment. No heroines, no long flashbacks or backstories, Lokesh is straight to the point; gets going with the help of Sathyan's brilliant lens work.
What could happen if 800 crore worth of cocaine gets into the hands of a honest bunch of police officers? Narain and his team after two years of sting operations finally seize the consignment and get it to a safe place, or is it? The drug gang is hellbent on recovering the entire consignment and killing the officers behind the operation. So what's the problem? The entire senior police team is down after their drink is poisoned and Narain has no one to look up for help other than the lone recently released prisoner. From the initial silhouette shots of Karthi, there is a build up of Paruthiveeran kind; well Lokesh has just picked the best parts of Karthi and utilized it to the best. A long-separated father, who yearns to see his daughter after 10 years; the desperation and sentiment during the action sequences is simply relatable and touching. The kid has her own sleepless nights to find out who will be knocking the door early next day. Without taking too much time with backstories, Lokesh deserves a clap for relying on screenplay rather than tradition.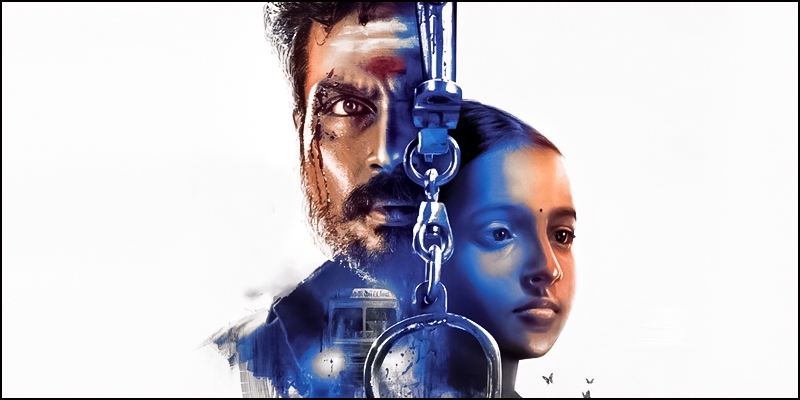 The story is action block one after the another. Karthi and Narain try to reach a hospital to save all the police officers; Of course, after a point it becomes rather repetitive, Karthi thrashes everyone around and then they head off, yet another bunch of rowdies try to attack, and the cycle goes on. Somehow storyline of Kaithi is simply set between all these action blocks. Lokesh shuttles between Karthi/Narain duo and the commissioner office where a bunch of students and a lone constable keep the prime accused of this drug dealing mafia captive. The climax and the entire screenplay heads towards the commissioner office, will Karthi be able to single handedly save everyone and keep up his promise to his daughter? This is Kaithi in a nutshell.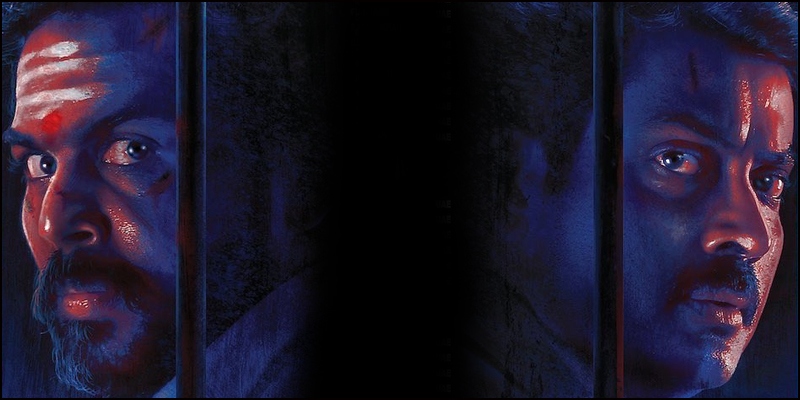 You must give it up for Lokesh, yes, this is Karthi at his lethargic best. But Kaithi is director special. Intelligent use of a simple situation seems to be his strength. A longing father who wants to meet his daughter, but his heart is with the fighting policeman who struggles to save the entire unit; Karthi fits the role amicably. Dheena is a relief in this movie, he gives that necessary comical speed breaker that Kaithi needs with his innocence. Narain could have been utilized more, but as a fighting police officer he is alright. Kaithi searches for better production values, some of the wreckage shown seems totally unfair considering how much build up is given. Lokesh relies to a great extent on Sam's BGM and Sathyan's lens. Both absolutely crush it, extra marks to Sathyan for taking the night experience to a different level.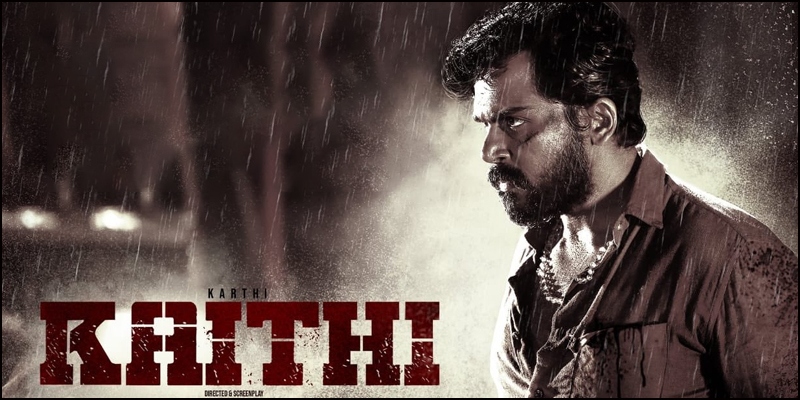 Kaithi has its flaws, length and repetitive action blocks does cause some damage, but Lokesh makes it up with some smart moves to keep the premise engaging. Kaithi releasing with Bigil surely raised a few eyebrows, but Lokesh has ensured a Damaal Dumeel from the Kaithi team.
Rating: 3.25 / 5.0
Showcase your talent to millions!!
Write about topics that interest you - anything from movies to cricket, gadgets to startups.
SUBMIT ARTICLE
More
Tamil Movie Reviews
Kuiko
80s Buildup
Chevvaikizhamai
Jigarthanda DoubleX
Japan
Leo