Yuvan goes folkish
Wednesday, April 12, 2017 • Tamil Comments
Directed by Raghavan, Kadamban is an upcoming rural thriller starring Arya and Catherine Teresa. The music of the album is composed by Yuvan. Arya has trained for hard and toned his body to a different level to portray as a tribe from the hillock.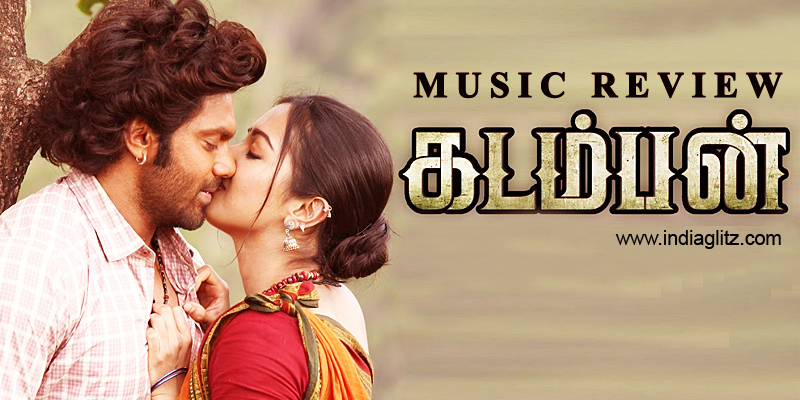 Otha Paarviyal:
A R Rahman once mentioned in an award ceremony that Yuvan's voice has that "Eeram" in it, that emotional touch and Otha Paarvaiyal is one another track that falls suit. A lovely combination of Sitar, flute and slow strings, the track is breezy and fresh in every aspect. Mathumitha adds the sweet bit to the melody, OP is a surely the folkish love song of the month.
Saama Kodangi:
Velmurugan's dramatic vocals suit the festive theme of the track. As much as the track starts with an energetic tavil and drumming it goes back to the stereotyping genre of every other village celebration without much to offer. The lyrics from Yugabharati are high on the traditional values and gets amplified with vel's vocals for this quick paced dance number.
Aagatha Kaalam:
A painful track has Ananthu getting into the slow sorrowful groove. The song should have enough justification with the visuals as it carries a dejected look. The instrumentation has been kept minimal with recursive bass and few strings here and there while the singer takes lead. The lyrics are heavy and its best you pay attention to the verses which go about on environmental change and how it has impacted the lives of the locals.
Ilaratham Sodera:
Surely the pick of the lot, the track slowly builds on the tempo after setting the slow mood. Bravery, Youthful and bright is the theme of the track, Yugabharathi's lyrics get into the mood of how youngsters can change everything and Yuvan has done it well with a strong chorus, straightforward strong orchestration. The rural yet modern outlook of the track strikes chord with the theme of the song.
Verdict : Yuvan goes folkish
Rating : 2.75/5