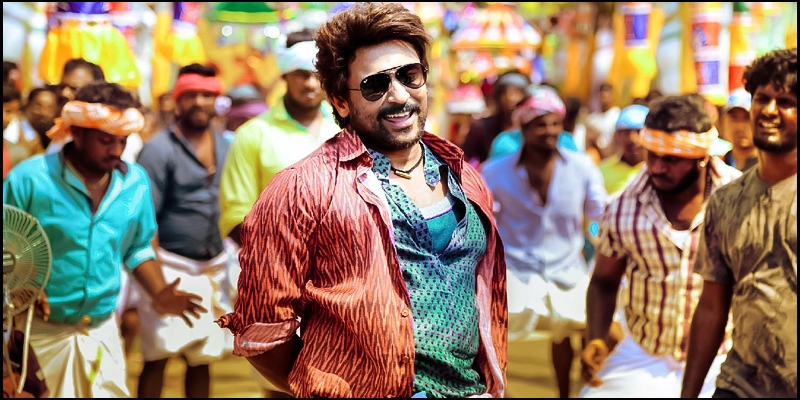 Kaappaan -  Interesting premise, let down by a predictable, dull screenplay
After the political entertainer NGK directed by Selvaraghavan, Suriya has teamed up for the third time with his Ayan and Maattrraan director KV Anand for Kaappaan, which also has some big names like Mohanlal, Arya. While the promos promised of an action thriller with politics and terrorism as it's crux, let's see who Kaappaan is.
Kathir (Suriya) is a part of the Special protection group of the Indian Prime minister Chandrakant Varma (Mohanlal), and along with Joseph (Samuthirakani) and Prem, protects the PM from deadly situations. However a corporate conspiracy leads to unfortunate events, and the blame falls on Kathir, who now has to prove himself sincere and find the real evil, protect Abhishek Varma (Arya) from the threats, expose the corporate Kingpin Mahadev (Boman Irani) and protect farmers. How Kathir succeeds is what Kaappaan is all about.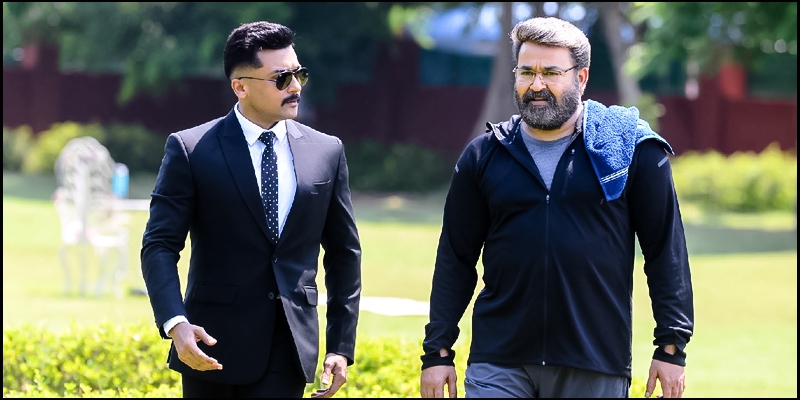 Suriya looks stunning as the SPG official, and his fit physique makes the action sequences believable. He displays his emoting skills whenever required as well. Mohanlal is majestic as the prime minister, and delivers an impressive performance in a short yet effective role. Arya as the typical happy go lucky guy guarantees some laughs in the otherwise action packed screenplay, while Sayyeshaa doesn't get much to do except romancing Suriya and being present in several important sequences. Samuthirakani is adequate and his scenes with Suriya are good, while the rest of the cast including Prem, Nagineedu are cast in usual roles. Boman Irani struggles with his lip sync, and his expressions are monotonous, while Chirag Jani joins the list of yet another Hindi import villain from KV Anand stable who fails to leave an impression.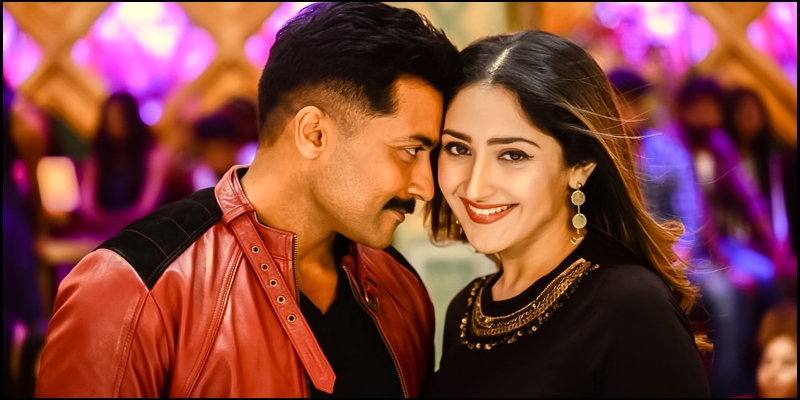 The movie begins with a surprising move by Suriya, raising curiosity, but later as the village episodes come and Suriya's actual identity is revealed, things start getting routine. Mohanlal's presence and his equation with Suriya generate some lighter moments, but nothing really happens in the first half, except for the interval block sequence.
While it was expected that the second half might take off and move on a racy note, it gets way too routine, with Boman Irani and Chirag Jani making moves that are easily predictable. The placement of Hey Amigo song is another dampener, and there are a lot of logical loopholes and lack of coherence in the screenplay. Ultimately, Kaappaan ends on a usual note with another cliched episode.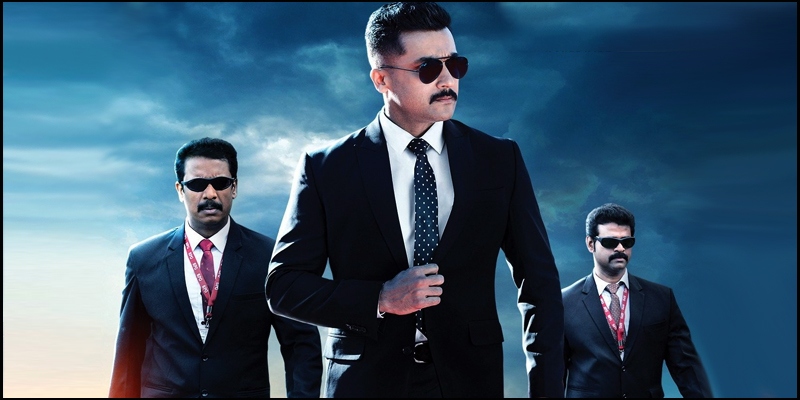 Harris Jayaraj's background score is good at times, while none his songs barring the peppy Sirukki number pass the muster. MS Prabhu's cinematography captures the rich visuals and the action episodes effectively while editing by Anthony could have been better, trimming the songs and the highly predictable second half.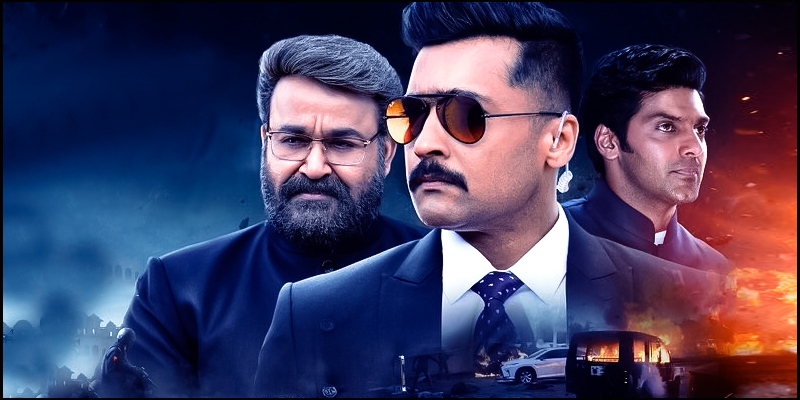 Director KV Anand is back with his favorite Suriya after Ayan and Maattrraan, and this time around he has chosen a routine patriotic theme, adding several concepts like Special protection groups, corporate conspiracies and entemological war in the screenplay. However, the screenplay looks so dull and predictable that you could guess the next sequence accurately. Besides, there are numerous logical issues as well, and the lack of intelligence in characters - especially that of Arya and Sayyeshaa. While the passable first half gains momentum in the interval block, the second half must have been pulsating with episodes giving adrenaline rush, but what we get to see is a set of scenes we've seen numerous times in patriotic movies of the 90s, starring Action King Arjun and captain Vijayakanth. The movie has it all - a terror element, betrayal from closed ones, personal losses, a mighty protagonist who could take on anyone and destroy evils. However in the era of technological advancements, Kaappaan typically has a 90s treatment in it's screenplay, and that makes it absolutely predictable. KV Anand has tried to bring in new terms like Entemological war, besides also infusing topical issues of the farmers, the Sterlite shootout inspired sequence, corporate monsters and the political nexus to make the movie look relevant, but none of the scenes possess novelty and the screenplay lacks the engagement factor that makes Kaappaan a passable outing. 
Verdict: Interesting premise, let down by a predictable, dull screenplay.
 
Rating: 2.5 / 5.0
Showcase your talent to millions!!
Write about topics that interest you - anything from movies to cricket, gadgets to startups.
SUBMIT ARTICLE
More
Tamil Movie Reviews
Gatta Kusthi
Kalaga Thalaivan
Miral
Yashoda
Parole
Banaras