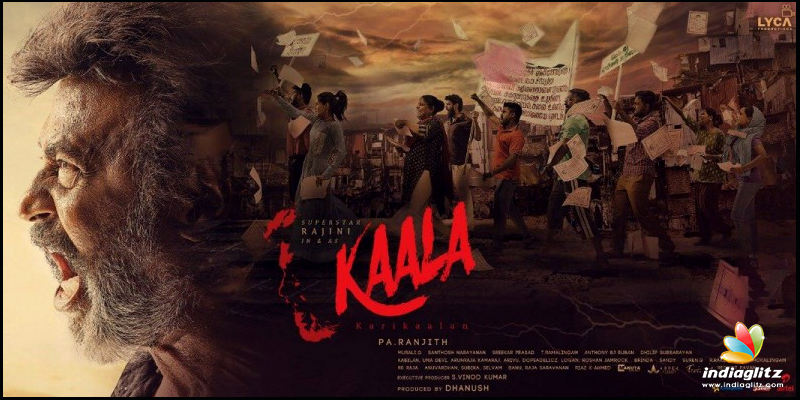 Picture this, Selvi walks in to welcome the politician businessman Harinath with a glass of water; he politely refuses and people start to gossip that Harinath looks like a nice man, dressed up in white. Selvi immediately refutes back saying he does not even want to touch a drop of water from our place and how dare you call him nice. Call it inspiration from the recent turn of events around our state or just coincidence, a social responsible director like Ranjith capitalizes on the political unfurling in our country and makes it a full fledge film oozing enough macho power for Superstar's charisma.
Let's clarify comparison with Kabali, both movies work towards highlighting the cause of suppressed, their rights and beliefs. While Kabali lost its sheen in mixing cause and unnecessary rivalry, Ranjith has got it right in Kaala. Rajini is Karikalan a 'Rowdy' who fights for the people of Dharavi. Now there is a scene which argues the definition of Rowdism. A man who questions wrongful doings are branded rowdy, so is Kaala a Rowdy? A Gangster? Of course Kaala has faint shades of Naayagan, but its Ranjith's definitive touch that elevates the movie's strong intent. It's the story of a man who takes pride in protecting his people's land, the very land where the foundation of a family, a community and livelihood was built on. Director Ranjith has always voiced his concerns strongly on basic rights of people; Water, Toilets, food and all that built upon an identity – the place they live in. With "Nilam" aka "Land" as the central figure just like "The Wall" in Madras, the story is etched between "Greed for Power" and "Right to live".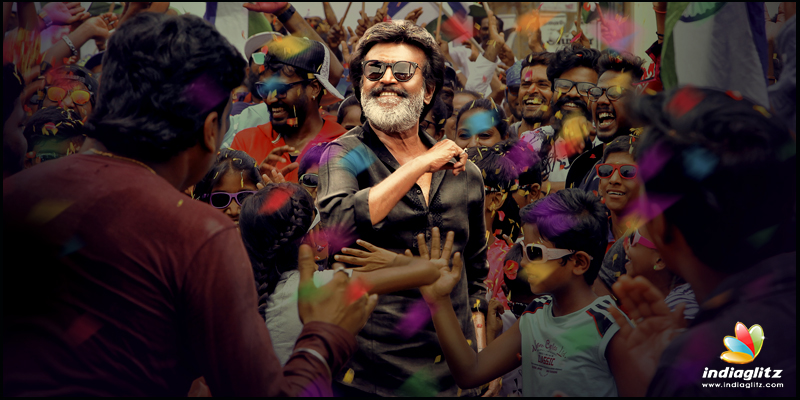 A Rajini movie is stereotyped, no doubts there. A mandatory introduction song, some hardcore fist fights, love, mass self-praise dialogues, little scope for heroines and a seething villain. Ranjith's direction gives all these elements a new lease of life by breaking stereotypes of a superstar movie. The Huma Qureshi love portions look unnecessary eating up the screenplay a little bit, but the romance and light hearted banter between Rajini and Eswari make up for it. After establishing his hooligan image for the people's welfare, enter Nana Patekar as Harinath; a ruthless politician who walks by staring into the eyes of Kaala and capable of saying he is responsible for the death of Kaala's dearest ones. The deadly duel goes on through the second half even as Kaala holds his stand with the people and does not bow to power. If it had been any other Rajini movie, the entire screenplay would go berserk on the star's mass, his punch dialogues instead of his social views. Kaala is contrasting to every bit, Rajini goes on to say in a scene that "Every single one of them is Kaala". Kaala is about how the color black is stereotyped as dirty and suppressed whereas white is dignified high society. So what happens as black and white go head and head? Its to watch and relish.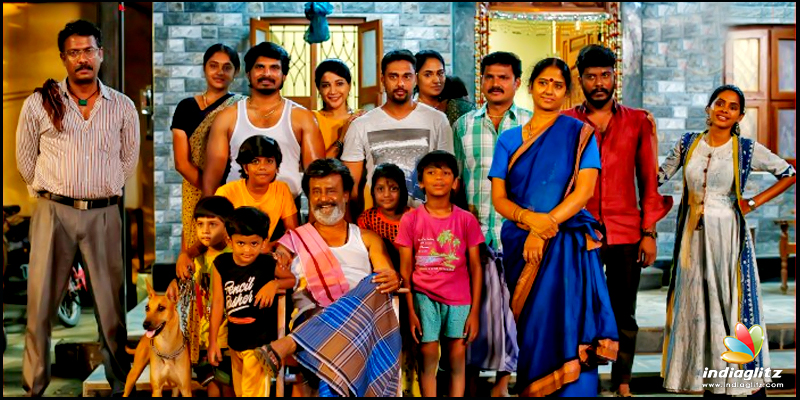 Kaala has some good casting aided by intelligent technicalities. Samuthrakani's inclusion as Rajini's friend is smart. Nana Patekar is easily the best catch, his hard work in perfect lip sync is evident, but its body language to exhibit power that makes it even more special. Eswari Rao and Huma Qureshi as the leading ladies are brilliant, both have a strong part to play, especially the banter is a delight. Dileepan, Aruldoss and Anjali Patil seem to have Ranjith's blessing; their fiery eyes are truly a blessing to the movie. Santhosh stands out in BGM's for Nana Patekar's portions and Kaala's theme track, the songs, though do better on lyrical portions than music. Some heavy duty work has gone behind in setting up a Dharavi slum replica, thanks to Murali's sharp camera work the output has come out spot on.
If you have known Rajini all along, you are in for a treat. Ranjith has fine-tuned Rajinikanth's star power in Kaala in the best terms available. Rajini's wit, action and acting paves way for Ranjith to cast him in the role of Kaala, a man who stands up for his rights without hesitation. Its safe to say that Tamil Cinema is in good hands with the likes of a capable young director who instead of wasting time on trivial content works hard to deliver good content, and even better uses high valued stars for driving home his message.
Kaala is Ranjith's social responsibility delivered with Rajini's macho fire power. The tale of rights, the story of suppressed standing tall against odds and power. Go watch it for entertainment with responsibility.
Rating: 3 / 5.0
Showcase your talent to millions!!
Write about topics that interest you - anything from movies to cricket, gadgets to startups.
SUBMIT ARTICLE
More
Tamil Movie Reviews
Kuiko
80s Buildup
Chevvaikizhamai
Jigarthanda DoubleX
Japan
Leo