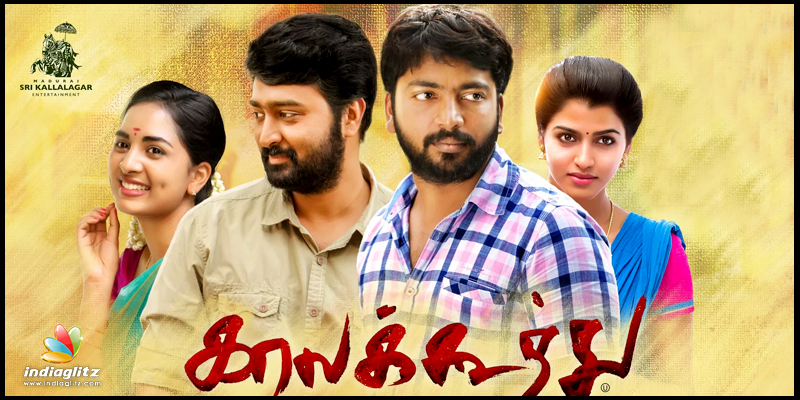 Kaala Koothu - A slow-mo dance that has its moments
Fine performers like Kalaiarasan, Prasanna, Sai Dhansika and Shruste Dange have teamed up for debutante writer-director M. Nagarajan who must be a hardcore fan of the films of the 80s which is the style he has replicated in his debut film.  Whether the audience receive this dance of times with enthusiasm remains to be seen.
The film opens with a new boy (Prasanna's childhood character) joining in the class of Hari (Kalaiarasan's childhood character) and he is instantly disliked because of his withdrawn nature.  Hari picks a fight with him and he breaks his nose and brings his parents to school.  The mother of Hari however on coming to know that the boy is an orphan tells him that she can consider him as his mother.  However in a few days time she too dies and in the funeral the orphan holds his hand and consoles him.  Years later Kalaiarasan is in a long time relationship with college girl (!!!) Sai Dhansika while a demure Shruste Dange pines for Prasanna who ignores her as he fears that something bad will happen to her too.  The heroes make a dangerous enemy in the form of a local mayor's son who they beat up and break his hands for harassing Kalaiarasan's sister.  Meanwhile Prasanna accepts Shruste due to Kalai's efforts and just when everything seems to be going well tragedy strikes at both ends and what happens next forms the rest of the screenplay.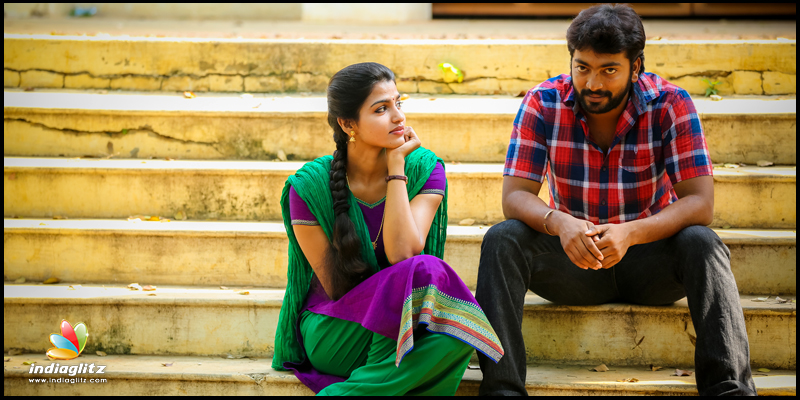 Kalaiarasan is easily the best performer among the cast nailing every bit of his character including the Madurai accent, lip syncing for the beautiful melodies, romance and the fights as well.  His dialogue delivery to Sai Dhansika and Prasanna is so casual that it is like watching a boy next door with his lady love and best friend.  Sai Dhansika though is not very easily acceptable as a college girl makes up for it in the climax where she scores big with a highly emotional display of histrionics.  Prasanna as the brooding pessimist has very little scope for performance as the script fails to delve deep into his psyche. His moment is in the pre-climax fight in which he convinces that he can beat up ten sickle wielding killers single handed.   Shruste Dange with the limited screen time she gets does her bit without flaws.  The rest of the cast are just about ok.
The first positive about 'Kaala Koothu' is the performances of Kalaiarasan and to a certain extent Sai Dhansika.  If you are a fan of Ilayaraja's 80s music then every song in the film though misplaced will soothe your ears with rich melody.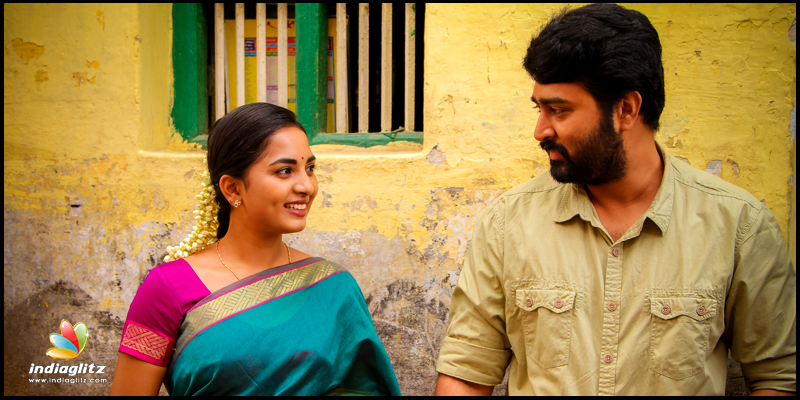 On the downside the director starts off by promising a story with depth about friendship formed by mutual grief but forgets that and wanders into two love stories that both bring more misery.  His message is that a person who has an unfortunate beginning should also have a similar end and worse take others with him which is depressing to say the least.  The pace is lethargic throughout the first half.
Justin Prabhakaran has tuned in a few nice melodies and the lyrics too are clean and hummable.  P.V. Shankar's camera work and Selva R.K.s editing are neat.  Producer director M. Nagarajan has chosen an interesting core theme but has failed to explore it in depth and his negative approach looks forced and unconvincing.
Verdict : Go for it for the very impressive performances of the cast and the lilting music of Justin Prabhakaran.
Rating: 2.5 / 5.0
Showcase your talent to millions!!
Write about topics that interest you - anything from movies to cricket, gadgets to startups.
SUBMIT ARTICLE
More
Tamil Movie Reviews
Kuiko
80s Buildup
Chevvaikizhamai
Jigarthanda DoubleX
Japan
Leo