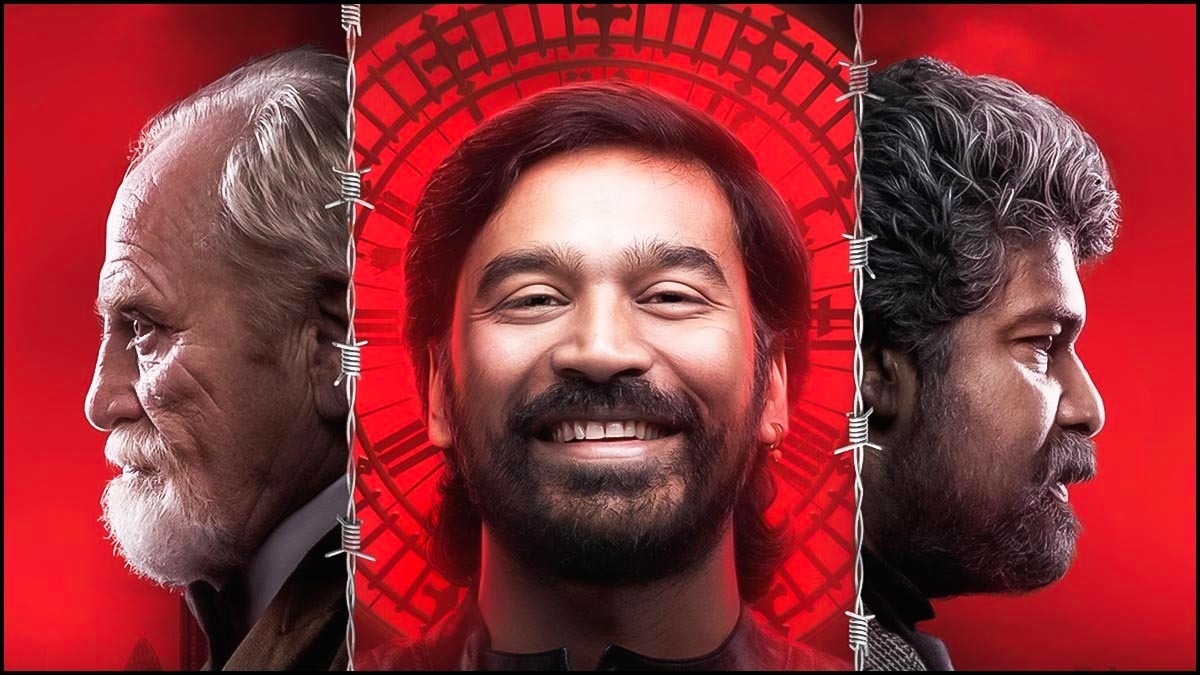 'Jagame Thandhiram' - Tricks fall flat but Dhanush is magical
The coming together of Dhanush one of the highest-rated actors in the country and the equally celebrated filmmaker Karthik Subbaraj is the USP of 'Jagame Thandhiram'.  The trailer already raised expectations high for a stylish gangster saga set in London amplified by the unprecedented hype created for the pre-release by the producers YNot and the streamer Netflix.  Does the film live up to all the halo surrounding it remains to be seen.
Surali (Dhanush) is a gangster in Madurai who has to go underground after committing a murder.  A henchman of a dreaded London gangster Peter (James Cosmo) impressed by his brutality takes him to Britain to deal with a rival gangster Sivadas (Joju George).  Surali soon becomes a trusted aide of Peter and begins the decimation of the Sivadas gang and also falls in love with Attila (Aishwarya Lekshmi) a Sri Lankan immigrant.  Though Surali achieves his target and gets huge rewards from Peter an unexpected event triggered by Attila changes the course of his life and he takes up the fight for a big humanitarian cause. Whether he succeeds and gets the girl or not forms the rest of the screenplay.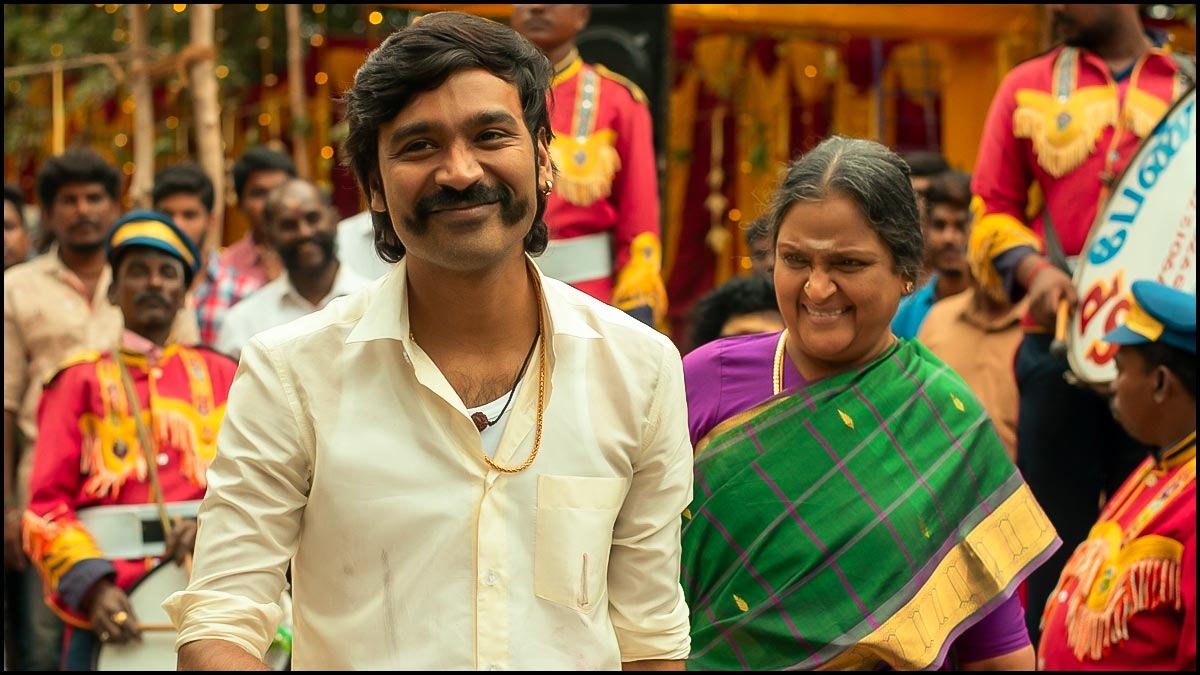 Dhanush singlehandedly lifts a mediocre and uneven genre-shifting screenplay with his lively performance which once again is a treat to watch.  He starts as a 'Petta' style gangster in Madurai instantly endearing with his style and swag and takes it to the next level once he reaches London where his very body language oozes confidence and sarcasm in equal measure.   His romance scenes with Aishwarya Lekshmi are enjoyable.   Only after he takes up the immigrant cause he seems listless and that's because the writing lets him down.  Aishwarya Lekshmi comes with a lot of promise as an actress and she has one key scene when she shows her wrath to Surali and reveals who she really  is.  GOT fame Sir James Cosmo sadly suffers due to the cardboard characterization and weak writing.  Malayalam actor Joju George as the godfather of immigrants gives a neat performance while Kalaiarasan passes muster as his right hand.  Sharath Ravi provides the laughs and is the sole relief in the film.  Karthik Subbaraj has also written in a superfluous character for his father  Gajaraj whose performance as
usual is noteworthy.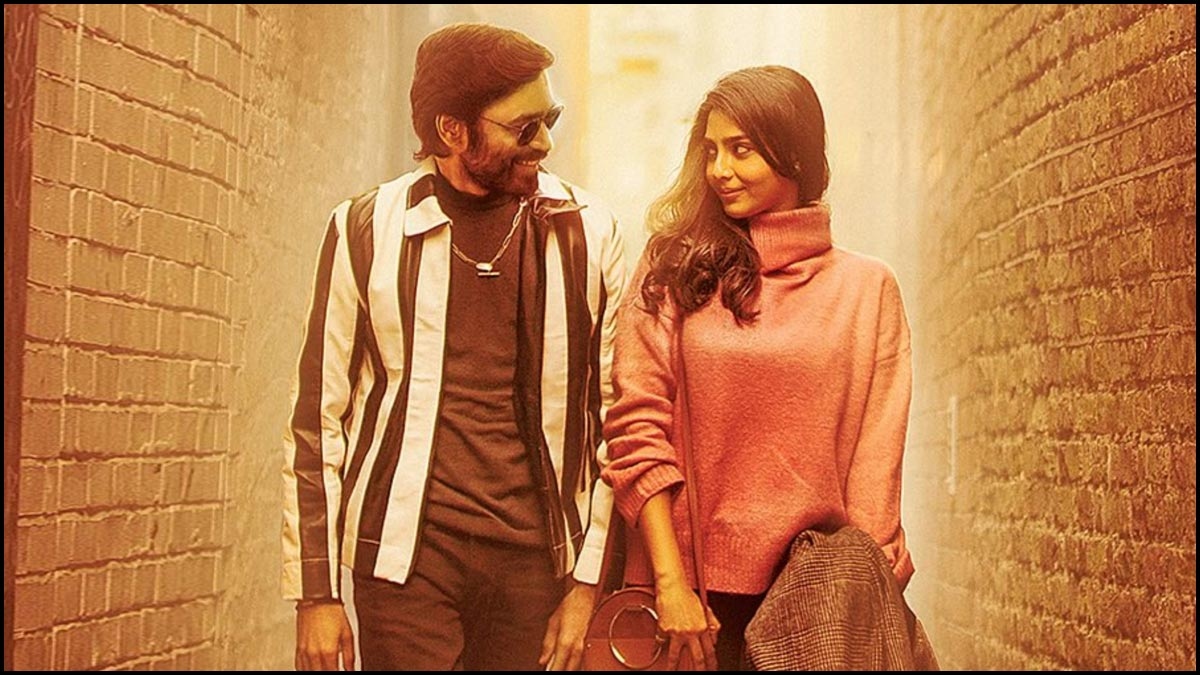 What works best in 'Jagame Thandiram' is the first half where Dhanush's antics in Madurai and London hold the interest.  The different locales of London are well shot and are a treat to the eyes. The deserving punishment that is given to the racist villain is pretty satisfying.  Some of the dialogues especially likening the white man's racism to our own casteism hit the mark.
On the downside which is pretty steep, 'Jagame Thandhiram' falls flat because it shifts genres at will and fails in each ot them.  It is not funny enough to be considered a dark comedy, it offers nothing new as a gangster flick and the immigrant issue is so on the surface level that it does not connect.    Peter who is shown to be such a dreaded gangster with strong political connections and a jail of his own and why lets Surali slip through his fingers once too often is the biggest mystery here.   Dhanush handles both the warring gangs as if he is in a toy shop which leads to unintentional laughs.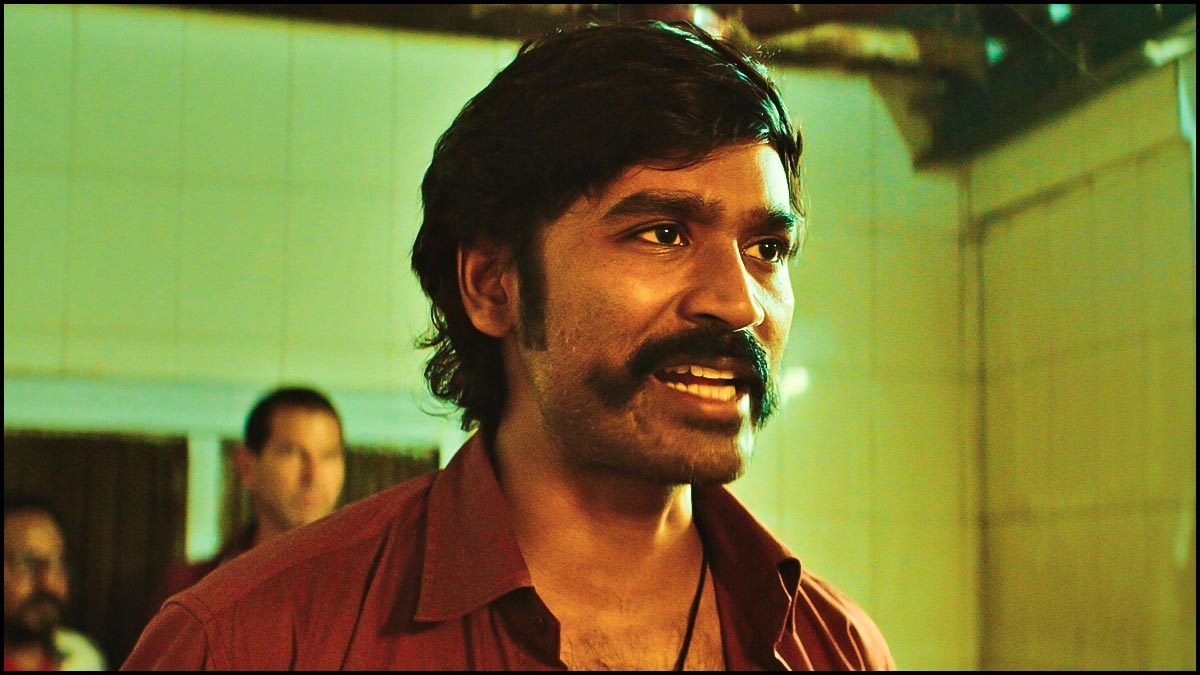 Music by Santhosh Narayanan is one of the biggest plusses of 'Jagame Thandhiram' as he enhances the different tonal shifts of the film with different genres of music.  Shreyas Krishna's cinematography alternates between a red hue in the violent scenes and the chilly tone of normal London in the frames.  Vivek Harshan has given a smooth cut in tandem with the rhythm of the scenes and he cannot be blamed for the uneven pacing.  Y Not Studios Sashikanth has produced the film on a grand scale and the production values show in every frame.  Karthik Subbaraj who gave a huge treat to Rajini fans with 'Petta' gave the same expectation for this one and he has definitely provided enough mass moments for Dhanush fans to enjoy.  However, the general audience also expect his films to have solid writing, innovative staging, and the believability factor all of whih are missing in 'Jagame Thandhiram'.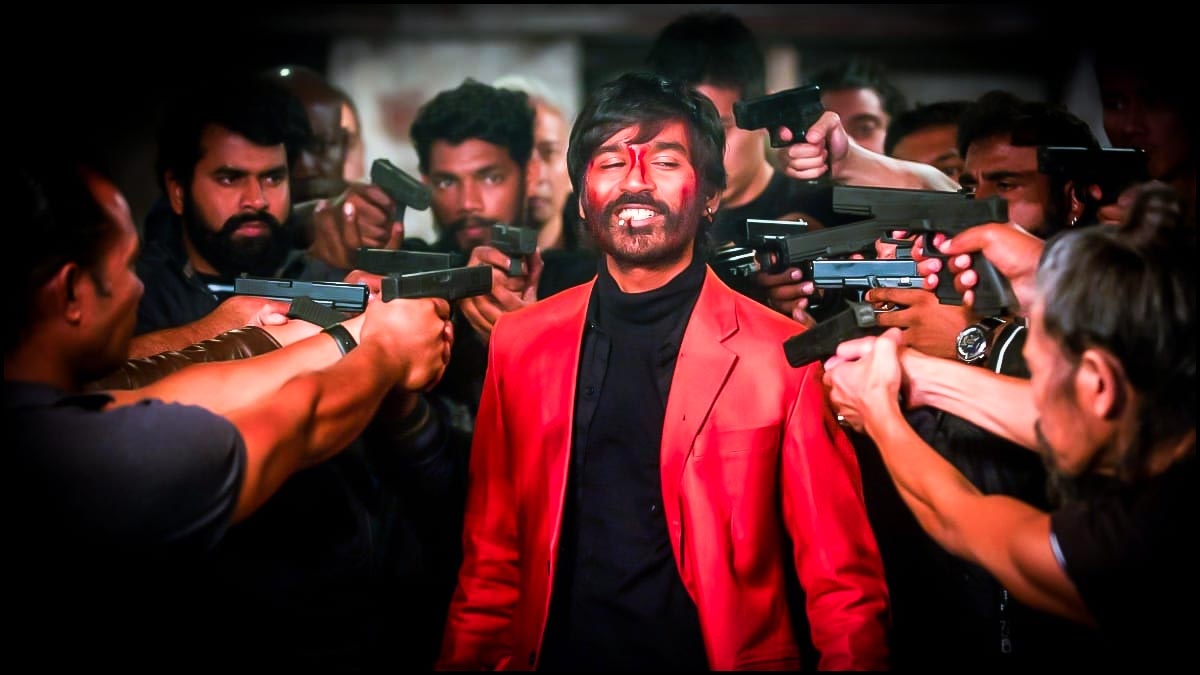 Verdict : Click on 'Jagame Thandhiram' to enjoy the totally entertaining performance from Dhanush in masala mode after a long time.
Rating: 2.5 / 5.0
Showcase your talent to millions!!
Write about topics that interest you - anything from movies to cricket, gadgets to startups.
SUBMIT ARTICLE
More
Tamil Movie Reviews
Sinam
Vendhu Thanindhathu Kaadu
Brahmastra: Part One - Shiva
Kanam
Captain
Cobra