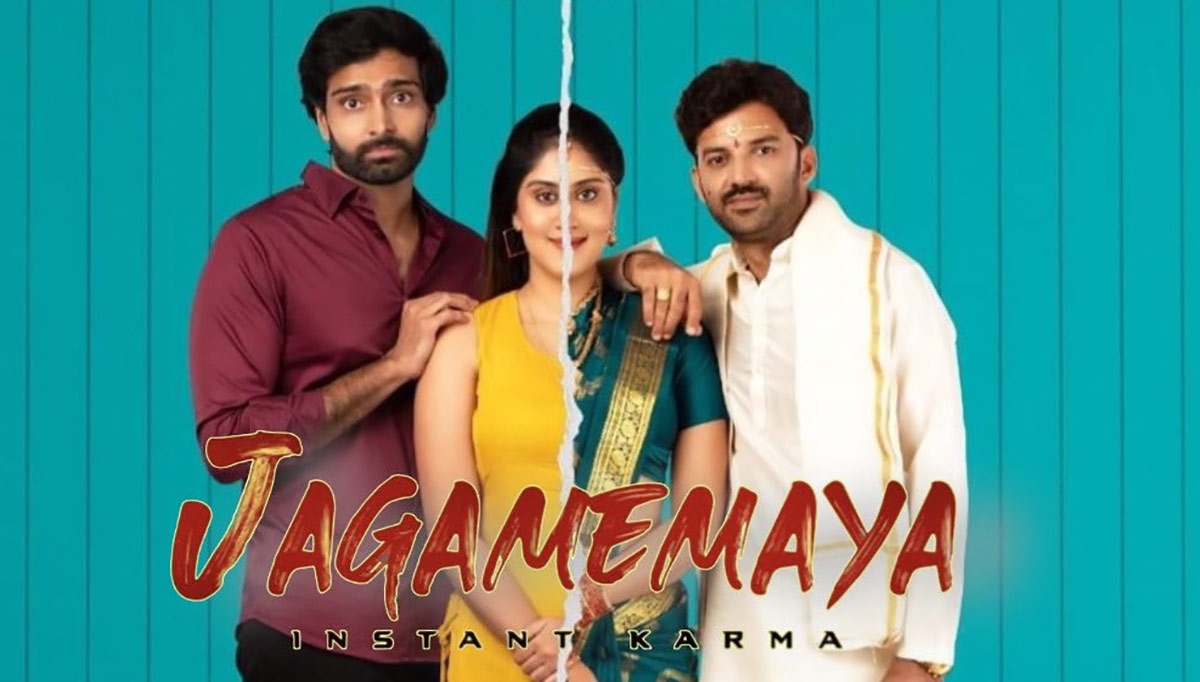 'Jagame Maya' is a romantic thriller currently streaming on Disney Plus Hotstar. In this section, we are going to review the latest OTT release.
Story:
Anand (Teja) is a greedy con man who falls into a debt trap after losing monies on IPL betting. He runs away from Vijayawada and lands in Hyderabad, where he traps Chitra (Dhanya Balakrishna), a depressed widow looking for succor in life. Once married, Chitra turns out to be a different person. Meanwhile, Chitra's late husband Ajay (Chaitanya Rao) may hold some secrets about her.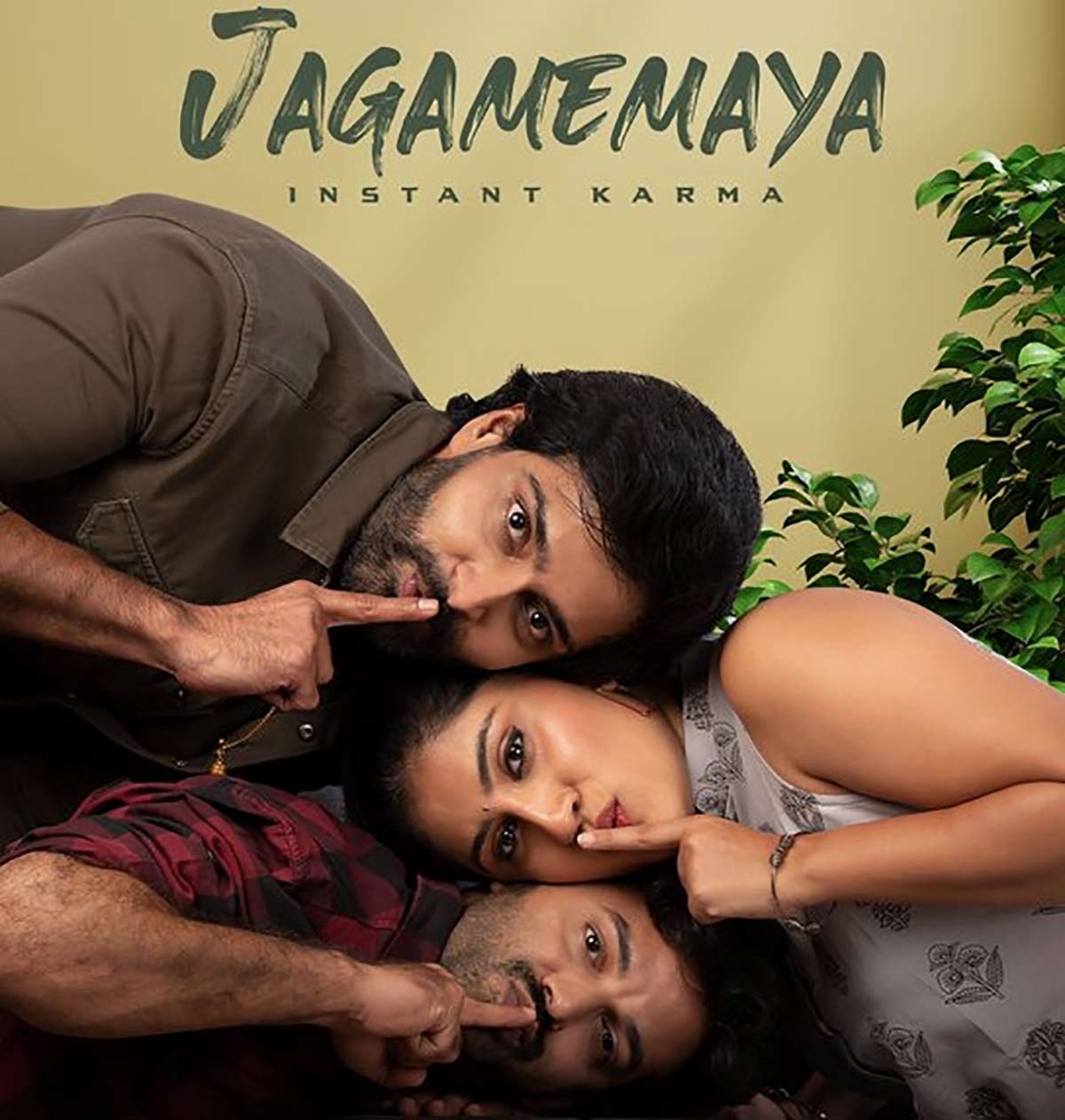 Analysis:
If the title of the film sounds philosophical, its caption (read 'Instant Karma') is even more so. This philosophy of 'action followed by befitting consequences' is a theme that this romantic thriller attempts to tap into time and again. While the phrase 'Instant Karma' might give a sense that the entire tale will be served to the audience in one part, the film ends with a lead to the second part. The confidence of the makers is that the audience are going to wait for 'Jagame Maya 2'.
Like the recent 'Mukhachitram', this film too had a trailer that revealed more than what it should have. The former at least had a well-meaning courtroom spin. 'Jagame Maya', on the other hand, is half-baked and stereotypical. Its abrupt ending is passed off as evidence of intelligent writing.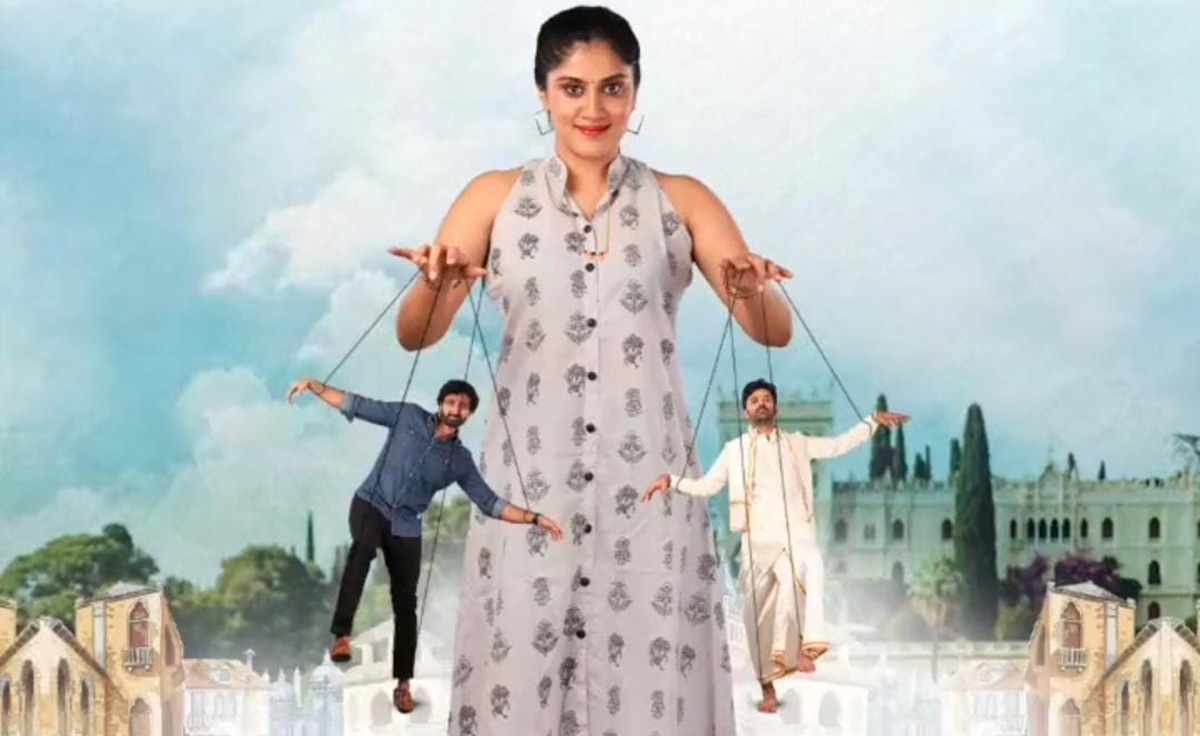 Dhanya Balakrishna plays a negative role (it's not a twist, for the trailer itself had revealed it) and her villainy is made apparent only in the pre-interval block. The first 20 minutes of the second half are illogical, with her husband Anand behaving as though he is a comedian. The film becomes flat whenever Anand's self-image of a comical con man is hammered in.
Babloo Prithvireeraj plays a corporate boss whose character arc is good but the writing around him lacks a punch. Chaitanya Rao, the YouTuber who was recently seen in 'Mukhachitram', is turning out to be a good find. Teja, who plays the male protagonist Anand, looks genuine when he has to pretend to be a good person. He might well be that good in real life, he makes the audience believe.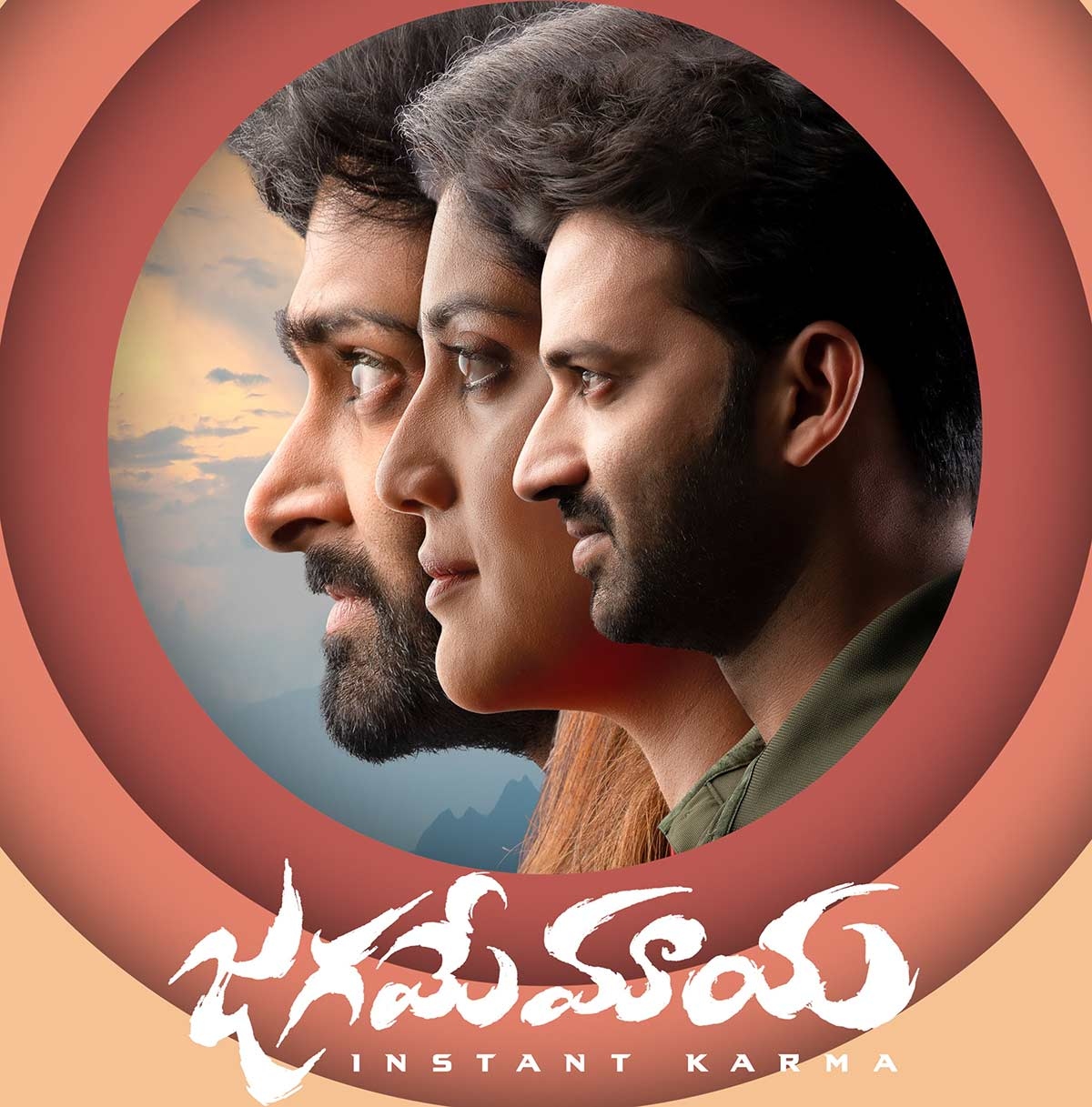 The narration is slow-paced even at 114 minutes. The servant maid's character robs the thriller of seriousness for a while. This is in addition to the scenes immediately following the interval. A couple of stretches in the second half work, but before the audience start expecting a sucker punch, the end credits roll.
Verdict:
'Jagame Maya' doesn't wrap up its story, leaving us with a few unanswered questions. While it lasts, it is riddled with not-so-novel plot points.
Rating: 2 / 5.0
Showcase your talent to millions!!
Write about topics that interest you - anything from movies to cricket, gadgets to startups.
SUBMIT ARTICLE
More
Telugu Movie Reviews
Kadak Singh
Hi Nanna
Calling Sahasra
Atharva
Animal
Kota Bommali P.S