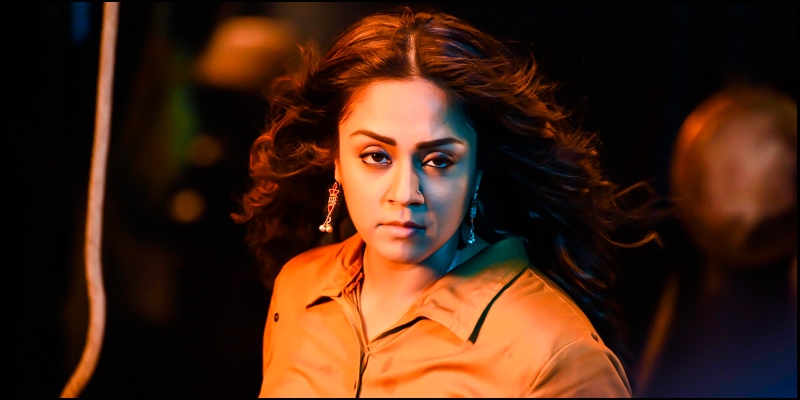 Jackpot : Jokes here and there
With Suriya backing Jo in terms of production, promotion and everything else; Jo seems to be on an acting spree with back to back movies this year. After playing a no - nonsense teacher she turns as a pakka 420 for Jackpot, along with Revathy reprising her Masha from Gullebagavali role Jackpot brings back memories of director Kannan's previous movie. Jackpot chugs forward with back to back laughs (sometimes very desperate) and the usual requirement of part time comedians to fulfil a comical film.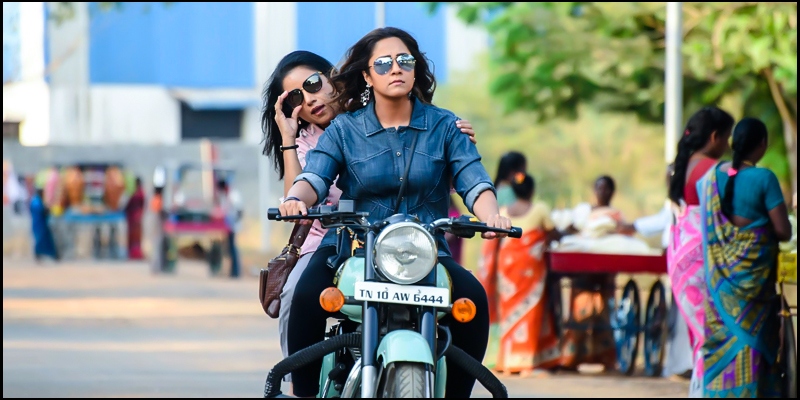 Ever heard of the vessel "Akshayapathiram" - the magical vessel dating back thousands of years ago rumored to never go empty. The film opens with singer Anthony Dasan stumbling upon this fortune and realizes the riches it can heap, and as one would realize it, the vessel gets stolen and cut to 1999 we see a boy trying to trick his father for 100 rupees; soon after its present day and we see Jo & Revathy doing back to back small time frauds for a living. There is no logic whatsoever in the film, seems as if the entire cast and storyline acknowledges that with a bear hug. Jo is at her very best trying to fit into the role of a carefree mass heroine who manages to do some kickass stunts, plan small coups and deliver tiny punch dialogues with a pinch of social messages here and there. Revathy's role is that of an elevated sidekick, not shrinking to just being that yet another friend who is there for customary roles.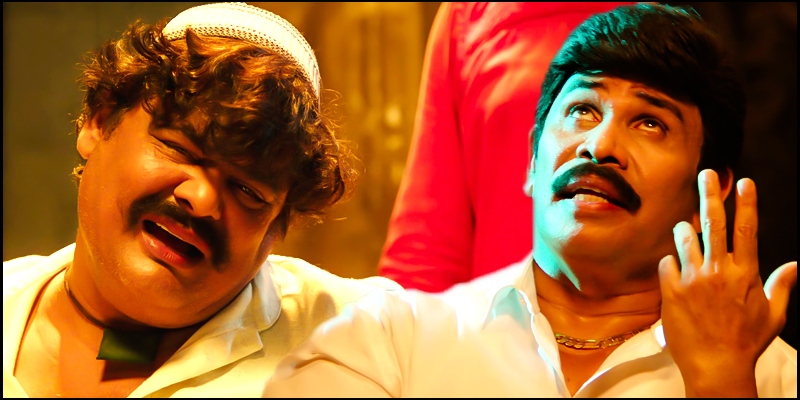 The magical vessel finds its way in the hands of an old idly selling lady who manages to give away this sensitive bit of information to Jo and Revathy believing they are social service ladies. So, the bear hunt behind the vessel starts even as Jo & Revathy must brush their past rivalry with Anandraj and unearth the vessel which is hidden in his backyard. They become desperate and try various methods along with Mottai Rajendran to trick Anandraj but in vain. Do they manage to get their hands on the vessel amidst all this chaos in one shape? That in a nutshell is Jackpot. Kannan seems to be clear in making a film devoid of too much logic; as much as it helps the movie is also the problem with Jackpot. Taking cinematic liberty is one thing, Jackpot takes it a bit too far stretched. Its as if every single scene looks out to make the audience laugh even if there isn't scope for the scene; the music, actors and the screenplay seems to be desperate enough to bring about a laugh. Anandraj probably is doing his first dual role playing as brother and sister; its one of the things that bring the roof down with laughter.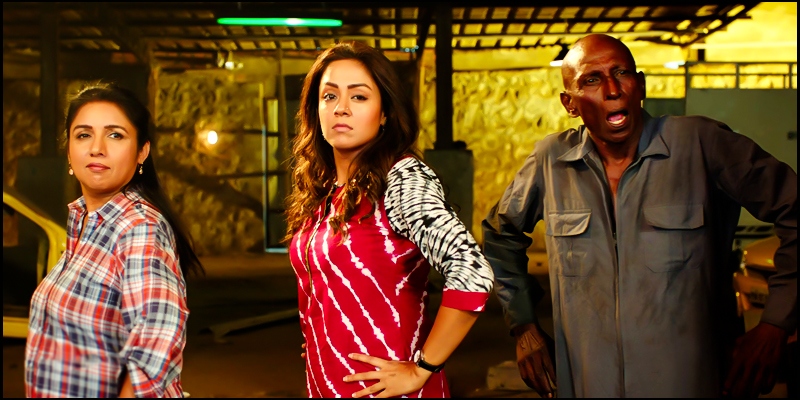 Picture this; Jo and Revathy are seen at a Jail; suddenly Jo is seen kicking the jailer and later when she finds out that it was no fault of the jailer all she does is to manage a sheepish smile. That is classic Jo, she seems to be at ease doing such comical roles rather than serious ones as Natchiyar or Raatchasi. Jyothika is an acting powerhouse, known fact... but what got her selling was her chirpy, active attitude which seems to work well in Jackpot. Revathy and Anandraj too are at their best; but its Anandraj show all the way. Yogi Babu's inclusion doesn't make much sense, its as if all the producers have made it a point to include him as a marketing gimmick. Vishal's songs and BGM are too ordinary, especially Jo's introduction song which is completely amiss. Kannan continues the trend from Gullebagavali in keeping the film too colorful but devoid of too much sense. It works in parts because of Jyothika and Anand Raj's bubbling attitude. 
Verdict : Jackpot works in parts for its occasional comedy, Anandraj's antics and Jyothika's bubbling attitude. Anyone expecting too much logic can give it a miss.
Rating: 2.5 / 5.0
Showcase your talent to millions!!
Write about topics that interest you - anything from movies to cricket, gadgets to startups.
SUBMIT ARTICLE
More
Tamil Movie Reviews
Conjuring Kannappan
Annapoorani
Kuiko
80s Buildup
Chevvaikizhamai
Jigarthanda DoubleX