An album for the story
IndiaGlitz [Sunday, February 2, 2020 • தமிழ்] Comments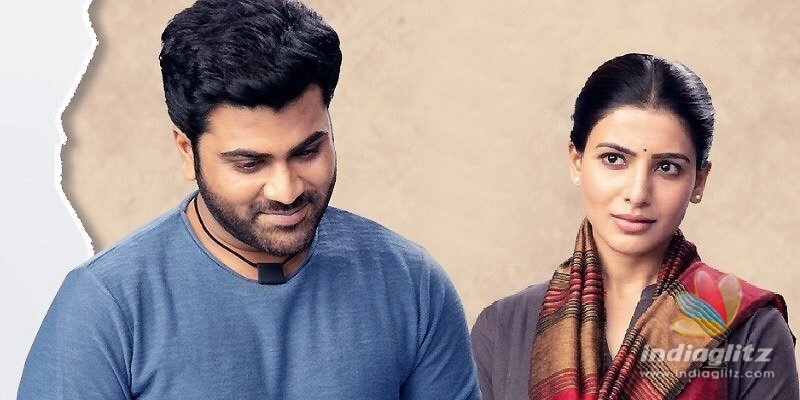 The full jukebox of 'Jaanu' is out, on Aditya Music.  With renditions by Chinmayi Sripada, Pradeep Kumar, Brinda, and Gowtham Bharadwaja V, the lyrics are by Sirivennela Seetharama Sastry and Shree Mani.
The Life Of Ram
Singer: Pradeep Kumar
Lyricist: Sirivennela Seetharama Sastry
Pradeep Kumar's voice bottles up the sense of loneliness in the protagonist's life.  Sirivennela's lyrics are replete with subtle lines that are high on both purist usages and supple phrases.  'Udayam kaagane taja ga puduthoo unta, kaalam ipude nanu kannada' is one of the most profound lines.  The tuning and instrumentation are scintillating, foot-tapping and have a huge repeat value as well.
Naa Kale Kalai
Singer: Brinda
Lyricist: Shree Mani
The tempo of the song is too familiar and the flow is actually tiresome if you have listened to songs of a similar vein already.  Brinda's voice sounds like a strain of Chinmayi's.  Shree Mani's lyrics are a saving grace.
Pranam
Singers: Chinmayi Sripada, Gowtham Bharadwaj V
Lyricist: Shree Mani
Shree Mani's lyrics encapsulate the extraordinary profundity of a lover's emotions.  The line 'Maarelope ee nimisham kalala, dacheyaali gundeloo gurthulaa' is striking.  Chinmayi's voice has the capacity to take the listener back to some of her recent hits such as 'Priyathama Priyathama' from 'Majili'.  Gowtham Bharadwaj comes with this RP Patnaik feel about his voice.  Govind Vasantha's music is melodic.
Oohale
Singers: Chinmayi Sripaada, Govind Vasantha
Lyricist: Shree Mani
For a song that is shy of lyrics, 'Oohale' leaves much to the listener's imagination.  After 'Pranam' for this album, Chinmayi packs a sublime punch, once again.  That said, one feels there is too much of her these days.  Shree Mani's lyrics feel like a breeze, especially towards the end.  This one, high on two musical instruments, is apt to be a running song in the movie.
Inthena
Singer: Chinmayi Sripada
Lyricist: Shree Mani
In a stream of consciousness-like album, this song comes as yet another dose of the same.  Chinmayi's voice is mellifluous, but it doesn't mean there has to be more of the same.  The music is deep and that's an incentive for listening to the number.
Verdict:
The album is complete with melodies and also intense strains of music that denote agony.  A worthy outing.
Rating: 3