A Mani Sharma musical
Saturday, June 29, 2019 • Telugu Comments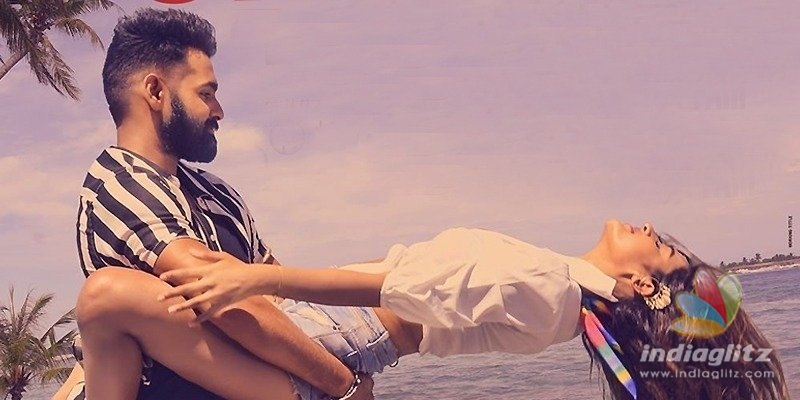 The first single from 'iSmart Shankar' is out, on Zee Music South.  Here is its review.  The other songs will be reviewed as and when they are released.
Dimaak Kharaab
Singers: Keerthana Sharma, Saketh
Lyricist: Kasarla Shyam
Mani Sharma becomes Mass Sharma for this number that has him marshall his old musician self for the 2019 audience.  It's a peppy and riveting number here and there, giving a high if heard with the distinct language of the lyrics.  Kasarla Shyam's lines are authentically niche, making the number all the more creative.  The singers do a splendid rendition, even if the female voice is all a deja vu.
Title Song
Singer: Anurag Kulkarni
Lyrics: Bhaskarabhatla
The number is pulsating, thanks to Mani Sharma's Midas Touch.  For a title track, the beats are electrifying enough.  Brimming with energy, it is almost Chirutha-esque.  Anurag Kulkarni's voice is lively and is the vocal equivalent of anything that is vivacious and boisterous.  The Hyderabadi language doesn't put brakes anywhere and that is how it was supposed to be.  Engaging lyrics.
Undipo
Singers: Anurag Kulkarni & Ramya Behara 
Lyrics: Bhaskar Batla 
The lyrics are characteristically literary, while at the same time endearing themselves with strong romantic vibes.  Mani Sharma's 'raga' doesn't let the lyrics be the end all of it.  Because, inspired as the tuning is, the music remains permanently predominant.  Anurag Kulkarni can and has been giving the best of his generation a run for money; this song only makes it all the more clear.  Ramya Behara's voice is meant to be a throwback to the 200s-era singing.