Rap, techno, energy, HJ mixes it all for 'Iru Muru
IndiaGlitz [Wednesday, August 3, 2016 • தமிழ்] Comments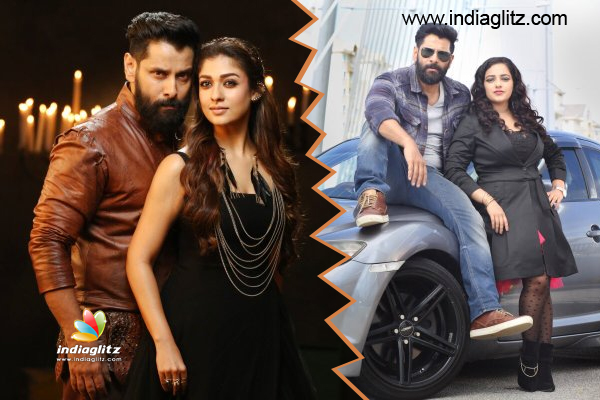 Harris is back after a brief hiatus for this action packed thriller from Anand & Vikram. The film's trailer has already done its bit of promo and the news on the block is about the fresh and frolic songs from the talented composer. Lets have a brief look on how it has fared out.
Halena :
Voices : Christopher Stanley, Abhay Jodhpurkar, Ujjayinee Roy
Lyrics : Karky
Obviously the track we have been waiting for, the title itself makes it fresh and appealing. Harris has clubbed it right by oozing the right amount of techno and hip hop to give it a global touch. As usual the composer's love for random jargon makes its presence through the song adding to Madan's fresh verses and three talented singers the song takes cue from various hits of HJ to give a neat finish.
Oh Maya:
Voices : N.C. Karunya, Ramya NSK
Lyrics : Thamarai
Harris has sprayed across his signature tunes all over this song, for the very reason a second hear would make this song rather monotonous. That said the takeaway from this track would be the lyrics from Thamarai, grabs the emotion of the melody with the rightful verses. Through the interludes and towards the ending the composer has used his mettle of breezy saxophone and guitar that has faint traces of Carnatic techno.
Kannai Vitu:
Voices : Tipu, Pravin Saivi, Srimathumitha
Lyrics : Karky
The song works for various reasons, for once by juxtaposing western orchestration with a classical touch itself does wonders and the soothing underlying tune is another story. The track opens up scope for a lot of improvisation and the composer capitalizes by bringing in strings to the later part of the track and changing trances equally. The eccentric use of Piano has given the vibrant touch and is sure to captivate the listener on repetitive hearing.
Iru Murugan Settai:
Voices : Kavithai Gundar Emcee Jesz, Steeve Vatz, Maalavika Manoj
Lyrics : Kavithai Gundar Emcee Jesz
A song that looks more tailor made for visuals than the audio portion, for it starts of vibrantly with trendy rap and hip hop instances then gets into a repetitive loudness to give an average feel. A full on energetic track traverses between the electronic guitars and solid Rock, more like an aggressive BGM for a fitting duel.
Face Off:
An intelligent track with Harris bringing in his might by converging through heavy electric bass and cranky guitar elements. A coming of age theme sure to lure metallic listeners, that eerie guitar work and gripping underlying vibe does the rest.
Verdict : Harris brings back the stylish quotient in IM by infusing youthful beats.
Rating : 3/5