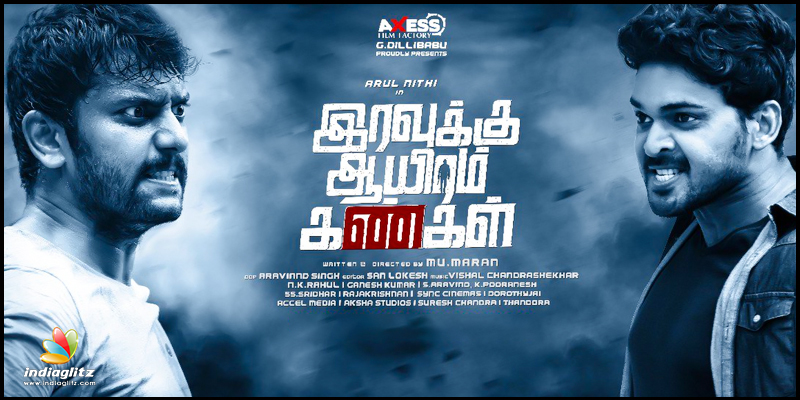 Arulnithi who is known for choosing offbeat scripts and debutante director Mu. Maran have joined hands to come up with an intriguing whodunit that gives the satisfaction of reading a Sujatha crime novel who also is referenced in the screenplay's most effective twist.
The film opens with Arulnithi who plays a call taxi driver pulled in for questioning in a police station where another murder is also investigated. The film then breaks into the first of many flashbacks where the hero is in love with Mahima Nambiar a nurse who is being harassed by a good looking shady guy Ajmal.  Every character around the hero, heroine and villain is involved in a web of deceit, blackmail and double cross centered on a murder.
Arulnithi takes to such scripts like a fish to water and here too he is in his elements. His interactions with the heroine are mature and natural while he is very effective in the action scenes too.  Mahima Nambiar presents a pretty sight and has done justice to her role.  Ajmal played a subtle villain in 'Ko' but in this one it is quite the opposite of that as he is a blackmailer and robber with a weakness for women.  Anandaraj as one of Ajmal's victims takes care of the comedy and succeeds at it raising guffaws at regular intervals.  Lakshmi Ramakrishnan, Chayaa Singh, Suja Varunee, Vidya Pradeep, John Vijay and Naren all play brief but important characters who are all integral pieces of the jigsaw puzzle.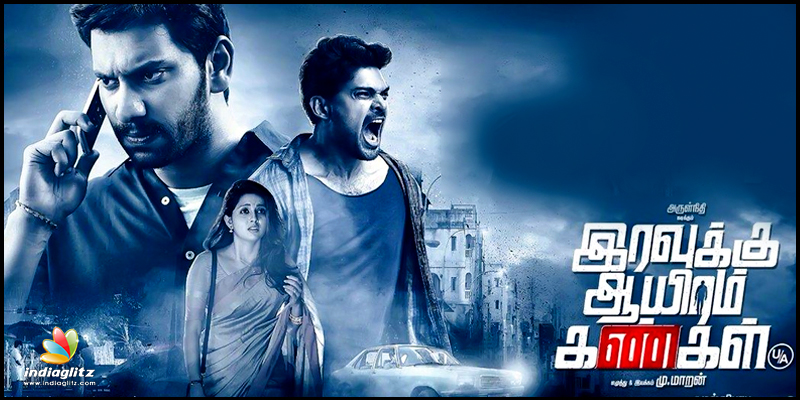 The film uses reverse chronology to good effect in telling the story and the most commendable thing is that the interest is kept fueled till the very end.  The many characters though not well etched are handled well and each ones presence is justified.  'IAK' is like a crash course for young filmmakers to learn the trick of making a movie with the minimal budget depending only on storytelling and pretty much nothing else.
On the downside the many twists and turns are not organic and are to the convenience of the writer.  Logic too takes a backseat especially Arulnithi's escapades from the cops who must be the dumbest in the country.  It is also highly questionable if an ordinary call taxi driver would be so proficient in handling computers and devices.  For the characters in this film the gun seems to be an household item like a water bottle.
Sam C.S background score is perfect for the mystery mood and the cinematographer Aravind Singh has made use of the rain and night effects to amplify the suspense.  San Lokesh given the tough job of not confusing the viewer through his cuts has juggled it well.  Debutante Mu Maran has probably got a lot of inspiration from real life as well Sujatha to present a novel film in the style of a novel.  Where he wins is by keeping the audience guessing till the end and throw up twists which no one see coming.
Verdict : Go for this highly interesting murder mystery that impresses with its novel storytelling
Rating: 3 / 5.0
Showcase your talent to millions!!
Write about topics that interest you - anything from movies to cricket, gadgets to startups.
SUBMIT ARTICLE
More
Tamil Movie Reviews
Kuiko
80s Buildup
Chevvaikizhamai
Jigarthanda DoubleX
Japan
Leo