A Mickey J Meyer album
Friday, December 13, 2019 • Tamil Comments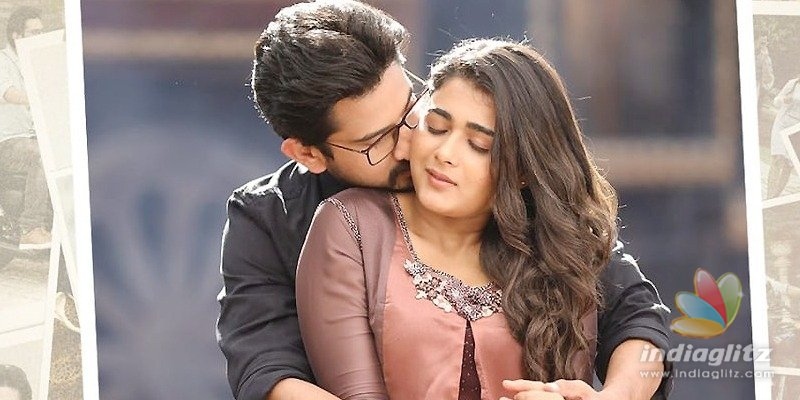 The first single from 'Iddari Lokam Okate' is out, on Aditya Music.  Here we present its review.  The other songs will be reviewed as and when they are out.
You Are My Heart Beat
Singer: Anurag Kulkarni
Lyricist: Balaji
Lyrics are the best aspect of this soothing number.  Balaji's lines are profound, laced as they are with neatly-arranged words.  For example, the phrase 'Nee pedavilo prathi palukuni, panchavee premalaa' has a series of words that start with variables of the same syllable.  Anurag Kulkarni, one of the most underrated singers, seems to have been made to render it like Sid Sriram in fits and starts.  He should have retained his style.  Mickey composes the song in a mongrelised fashion.
La La La La
Singer: Sameera Bharadwaj
Lyrics: Sreemani
Beyond the singing and the lyrics, the song really doesn't touch you in any other way.  Mickey's music is a rip-off of a bit of 'Mahanati' here and a 'Brahmotsavam' there.  Sans any 'raga' that feels novel, this one falls flat. Sreemani's lyrics are inventive, especially in the initial stages of the stanzas.  Sameera is mellifluous in her rendition, reminding a bit of Shreya Ghoshal as well.
Ade Ooru
Singer: Nutana Mohan
Lyricist: Kittu Vissapragada
The 'Kotha Bangaru Lokam' and 'SVSC' hangover is intact, thanks to Mickey.  Nutana Mohan's voice has traces of Shreya Ghoshal-ness.  The melody is laced with sublime emotions.  Kittu's lyrics are imaginative, rooted as they are in the story and the protagonist of the song.
Chirunavve
Singer: Ishaq Vali
Lyricist: Balaji
The slow-paced melody strikes the right note.  Ishaq Vali's vocals are refreshing, sitting pretty with the kind of music that Mickey is known for. Balaji's lyrics are another merit, filling up the song with some soulful lines.  All in all, a song that grows on your ears slowly but surely.
Hola Hola
Singers: Anurag Kulkarni, Aditi Bhavaraju
Lyricist: Shree Mani
The song would have been novel had this been Mickey's first or second album.  By now, the sense of familiarity is too glaring to miss.  While being melodic, this one is just a rip-off of the musician's old songs.  Anurag and Aditi are the saving grace, while Shree Mani wears the lyrical cap to give his best shot despite the obvious limitations.
Anaganaga
Singer: Mohana Bhogaraju
Lyricist: Balaji
As the first friendship blooms, their joys take the form of lilting lyrics. Balaji's lyrics do complete justice to the situation.  Mohana's voice has the quality of sounding rooted.
Verdict:
An album that presents some interesting notes but also known, familiar tunes.
Rating: 2.5