A Praveen Lakkaraju Musical
Saturday, August 21, 2021 • Telugu Comments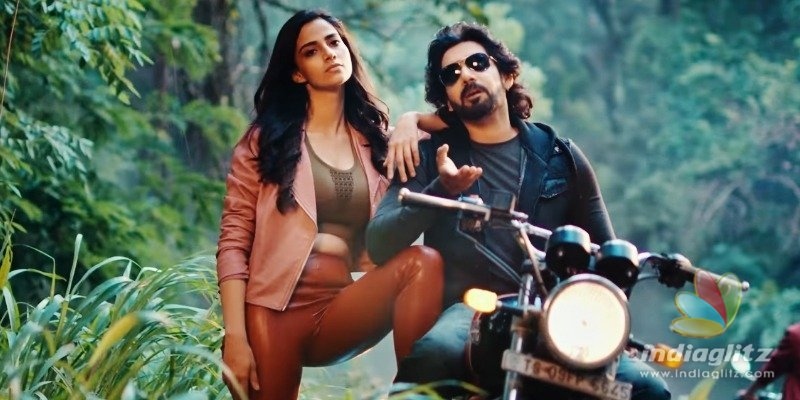 A new song from 'Ichata Vahanamulu Niluparadu' is out, on Aditya Music. Here is our review of the number.
Hey Manasendukila
Singer: Armaan Malik, Ramya Behara
Lyricist: Sreejo
The duet is a self-contained melody that grows on the ears slowly. Sreejo's lyrics stand out in suggesting a gleeful mood. The fillers in the form of the chorus enliven the listener's experience. Ramya Behara takes off in the last leg of the song and does a fine job. It's essentially Armaan's song, wherein the male singer gets a lion's share. Musically, this one makes for a breezy experience.
Padmavyuham
Singer: Kala Bhairava
Lyricist: Arun Vemuri
The song comes with Sanskritic Telugu lines that are mighty difficult to follow, much like the rationale behind the title. Arun Vemuri seems to have marshalled his literary skills to pen this situation-based song that could well be delivered in installments in the movie. Kala Bhairava, who has been a sought-after music director, has rendered the song to a powerful effect. Lakkaraju's music sucks the listener to the mood of the film.
Nee Valle Nee Valle
Singer: Sanjith Hegde 
Lyricist: Srinivasa Mouli
The cheerful vibes of the song are enlivened by Sanjith Hegde's irresistibly jaunty vocals. The singer drives the mood of the song with his excellent rendition. Srinivasa Mouli's lyrics are splendid, with the line 'keratamila egisipadi ninge datinde' taking the cake. The music is winsome; the song doesn't spread itself thin and is also more prolific than a lot of love songs these days.
IVNR Promotional Song
Singer: Rahul Sipligunj
Lyricist: Suresh Gangula
The promo song is peppy, especially because it doesn't mind looking funny. Shot on Sushanth and his heroine, the song has 'Bandi theey' on loop, which is an attempt at positioning the film as a light-hearted movie. Rahul Sipligunj is known for singing boisterous songs and the promo song is cut out for him. The beats are good.