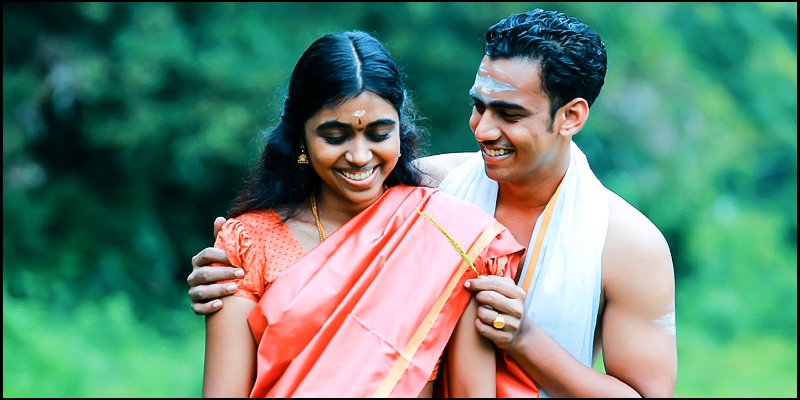 House Owner - Has his share of touching moments
Lakshmy Ramakrishnan has already proved beyond doubt that she is one maverick filmmaker with her body of work containing not only memorable but films that have unique subjects and treatments such as 'Aarohanam' and 'Ammani'.  Will her fourth film 'House Owner' which again has strong content and treatment find favor among a wide section of the audience remains to be seen.
'House Owner' is all about an elderly army man Vasu (Kishore) afflicted by Alzheimer's whose memory clock has stopped when he is twenty five and his long suffering wife Radha (Sri Ranjani).  The story alternates between how their relationship blossomed as youngsters (Played by Pasanga Kishore and Lovelyn Chandrasekhar) and how it is now in the present when the terrifying Chennai floods of 2015 happen and the house begins to submerge.  What happens to the couple and how much we get to know about them is what the rest of the screenplay is all about.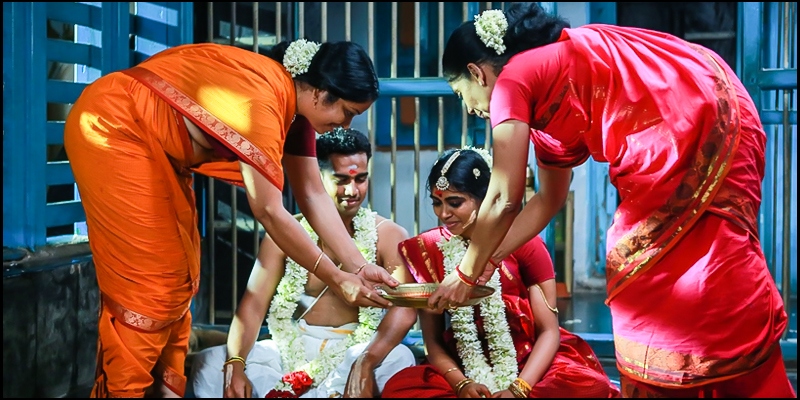 Kishore is one of the best character actors in the business and he puts in a lot of intensity into Vasu to bring out the haplessness of Alzheimer's sufferers by his impeccable behavior and body language.  Though there is a hint of his mother tongue while speaking the Palghat Iyer slang he makes up for it otherwise and will surely find his name in this year's awards nominations.  Sri Ranjani is splendid as Radha and even without her voice she stands tall in her natural body language and has totally conveyed the love she has for her husband in spite of constant frustrations he dishes out to her every other minute.  Her moment is when he kicks her out of the bed and she wonders if she is a maid in his mind which is funny and touching at the same time.  Kudos.  Lakshmi Ramakrishnan has dubbed for Sri Ranjani solely because the character has the distinct slang and her contribution is also noticeable.  Debutante Lovelyn Chandrasekhar the daughter of popular character artiste Viji Chandrasekhar has done her mother and aunt (Saritha) proud by living the role of the younger Radha charming every frame with her innocence and natural acting.  Pasanga Kishore is the revelation in this film taking on a role that is heavy for his age and experience but nailing it to the T and it is no exaggeration to state that he is the winner by a whisker among the four principal actors.  Some of the other characters are cleverly established without showing them on the screen.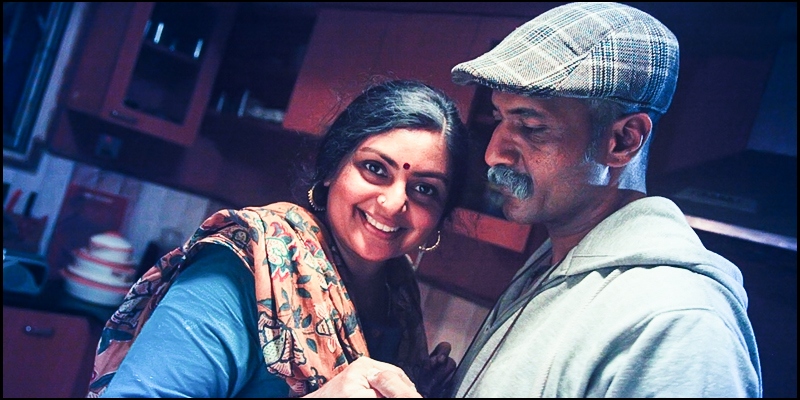 What works in 'House Owner' is the building up of the relationship between the husband and wife told in flashback which is beautifully shot and enacted.  The curiosity factor as to what really happened to Kishore's character helps in engaging the audience till the very end. The Chennai rains and floods have been convincingly portrayed in spite of budget constraints.  Lakshmy Ramakrishnan's forward thinking is embedded on to the script in scenes such as Kishore gifting a rose to his widowed grandmother and his justification for eating non-veg food. The writing shines when showing the woman as weak and submissive as a youngster and then as a strong one who protects and nurtures her man when he is at his vulnerable low.   Similarly, the man who is shown as progressive in his outlook turns into a domineering one when he has lost his mind which could mean that he is that in his core and the wife taps into his ego to get him to do a few chores for her.  
On the downside, the pace gives the impression of a short film stretched into a feature and the first half and a part of the second have repetitive scenes in them (the defense may be Alzheimer's but its hard on the viewer to be fair).  The motif of the snake creates curiosity but is not paid off convincingly.  The climax is surely natural and moving but fails to be a carry home stuff which is a minus.  Similarly what exactly the director set out to convey with this beautifully crafted imagery may keep the decoders (of NGK and Game Over fame) busy but for us common folk its quite out of reach.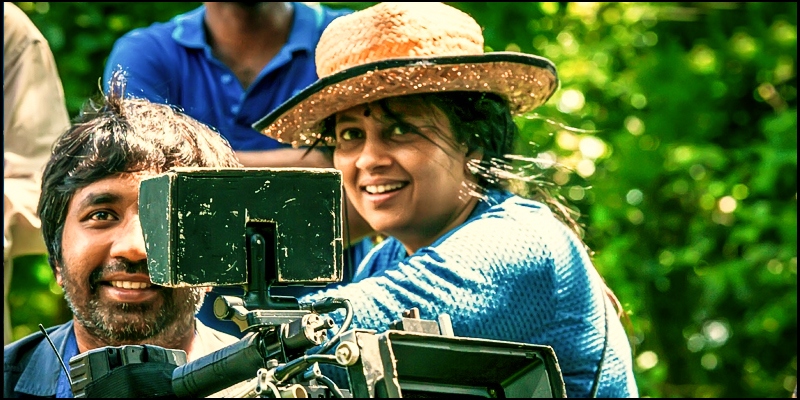 Ghibran, as usual, has tuned in some impressive scores in the background but a question arises that does this film really need it as the sound of the incessant rain and its damages may have been enough.  The camera and the editing are top class and so are the other technicalities most of which are handled by Lakshmi herself.  Lakshmy has won big in her novel attempt to capture the essence of the relationship between an Alzheimer afflicted man and his long-suffering wife and also full marks for recreating the terrifying 2015 Chennai floods and that too with heavy budget constraints.  
Verdict : Go for this well crafted novel attempt that has its share of touching moments.
 
Rating: 2.75 / 5.0
Showcase your talent to millions!!
Write about topics that interest you - anything from movies to cricket, gadgets to startups.
SUBMIT ARTICLE