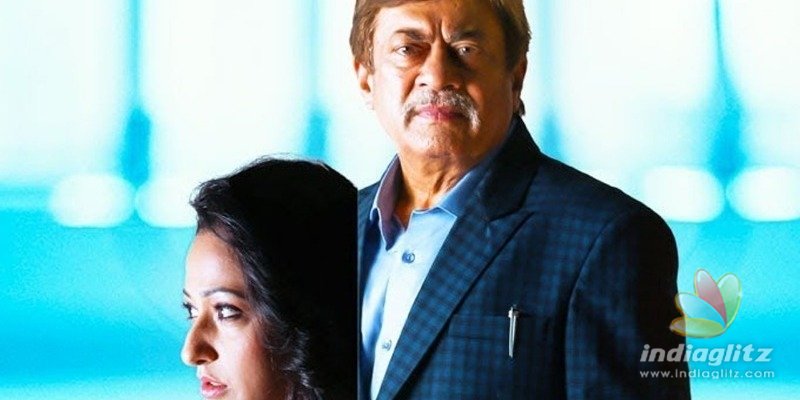 Title – Hottegagi Genu Battegagi, Producer – Colors of Anekal and Acme International, Direction – Narendra Babu, Music – Ramachandra Hadapad, Cinematography – PKH Das, Cast – Ananthnag, Radhika Chetan, Smitha Kulkarni, Sandeep Urs, Anil and others.
In the annals of Kannada film history advancement in thought, living up to the present scenario is passing through to meet all section of audience. Finally it is the emotion that is always trump card. The beauty of this film is high in thinking and emotionally hitting at the top.
In the case of Hottegagi....the living in relation gets a hit back because the female protagonist is business tycoon and has her own perspectives.  She knows the value of motherhood although she hates her mother a celebrity singer for dumping her father who was main source of inspiration in her growth. Caring very badly for mother Shravya becomes mother discarding her boy friend is also right thought that shows the guts. That is because there is way of living for Shravya. Her boy friend beg for his mistake of having another affair but it goes in vain and Shravya to decline.
The film with shades of 'The Intern' (American Comedy drama of 2015) film has a few more laudable issues. In that Shyamprasad a widower who comes back to same location but different company owned by Shravya is much more in standard in thinking of director.
Like it is said 'Experience never gets old ad waste' the sixty years Shyamprasad (Ananthnag) to spend time in life is with a startup company progress comes close to emotional journey of his boss Shravya (Radhika Chetan). He even drives her car but immensely happy when she goes ahead with her child that has just started growing out of living in relation. In this case Shyamprasad is also emotional because he is a childless father.
The film hottegagi...going to Burj khalifa to sign a contract of Gamya and global company in fact reaches top at the top most building of world. A relief to the Gamya company as fifty percent share is with a global company and her employees are safe. At the same time Shravya is declared pregnant is another peak of her life.
Ananthnag is once again best from his expression and dialogue at places is replaced by his eyes. He has that boss nature in acting with his boss Radhika Chetan as real boss in the film
It is not only in emotions Radhika Chetan looks very grand in her outfits. Covering her tears from cooling glass and walking to her vehicle is something not misses any eyes. On the issue of mother she is crude in her approach but she is on motherhood is very convinced that she has not made any mistake out of living in relation.
Smitha Kulkarni and Anil combination plus grand looks of singer cum mother of Shravya in the film are very apt selection. The role of Sandeep Urs and colleague is Shravya in the film have done well.
Go and watch this film without fail.
Rating: 4 / 5.0
Showcase your talent to millions!!
Write about topics that interest you - anything from movies to cricket, gadgets to startups.
SUBMIT ARTICLE