Hip Hop Tamizha Aadhi uses his art to support Jallikattu
Thursday, June 30, 2016 • Tamil Comments

Listen to article
--:-- / --:--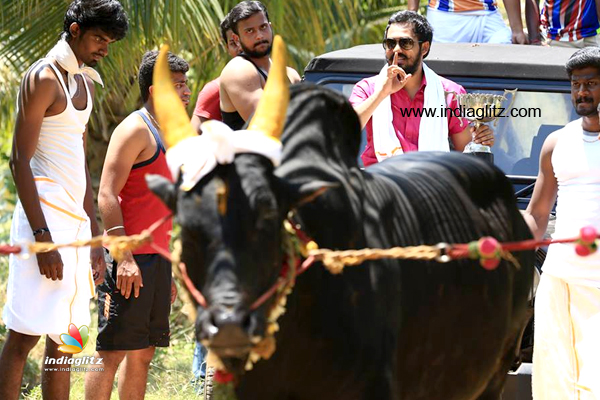 One of the most successful music director and independent music producer Hip Hop Tamizha Aadhi made his mark with Clubula mubula` song video which gained him instant recognition and took him to where he is now. The young youth icon has this time come out with Takkaru Takkaru` which within three days of release has touched the magical 1million views on YouTube.
Aadhi has mixed genres of a short film, documentary and music album for Takkaru Takkaru` which bats for the burning issue of the ban on Jallikattu. The drama in the beginning educates about how multinationals are planning the clinical extinction of Bulls so that we have to look for artificial insemination from the West. Then the hip hop song lyrics bring to the fore the need to preserve the Tamil Culture and individuality through the sport of Jallikattu which has been a part of life for many centuries. The documentary portion gives many expert views on how it is unfair to ban the sport and the dubious methods adopted by various anti jallikattu organizations to prove their stand.
Takkaru Takkaru` is a a truly commendable effort by Hip Hop Tamizha for the Jallikattu sport and his sreen presence and acting serves as a good trailer for his onscreen debut soon which is being reported in various sections of the media.
Follow us on Google News and stay updated with the latest!
Follow
Actress Photos
Siya Gowtham
Rashi Khanna
Dhanshika
Chandini Chowdary