Here's how celebrities responded on actress Bhavana kidnapped and molested case
Sunday, February 19, 2017 • Malayalam Comments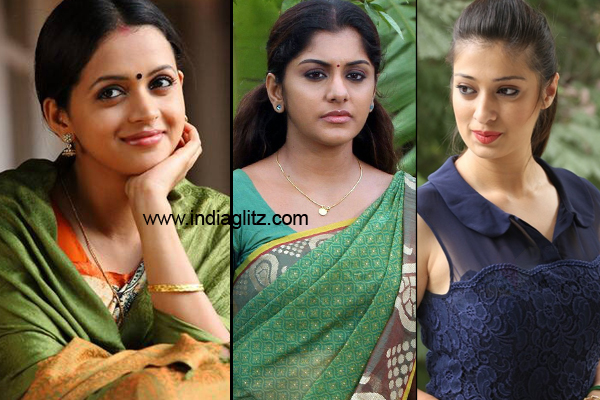 Many top celebrities took to social media platforms, Facebook and Twitter, to express their shock over actress Bhavana being kidnapped and harassed in a moving car. Actress Meera Nandan who is a close friend of Bhavana took to her Facebook handle expressing her disappointment and anger on the incident.
"Sharing a thought that has been disturbing me since sometime.... Fear of sexual harassment haunts every woman the moment they step out of the comfort zones of their home. Men who harass woman continue to do so even after repeated cases of sexual abuse are being reported. Is sexual abuse not really a crime in India? Why is it that those who commit the crime feel they can get away with it ? Why is that the country's existing laws or the law enforcers unable to prevent such incidents from happening repeatedly ? Or to prevent corruption and black money is more important than making the women of India feel safe? Those convicted of sexual harassment are often let off after serving a short sentence. I feel its high time that we do something about this. If capital punishment acts as a deterrent to bring down such crimes, then we must have it for a safer tomorrow," " wrote Meera Nandan.
Meanwhile, south Indian actress Raai Laxmi who got to know about the news took to her social media page expressing her anguish on the incident. "Wat the hell ! Am I listening to the right news ? Can anyone plz tell me wats this news about actress #Bhavana ? Shocked n shaken !, wrote Raai Laxmi. She futher added," Hope this is untrue n if so this is high time we raise our voice !How to trust anyone now?the word safety doesn't exist anymore#angry. I hope she's safe n alright #Bhavana."
Godha star Tovino Thomas also expressed his disappointment on the height of insecurity women face in the country. "Absolutely shocked by what a friend has been subjected to, in the last few hours. The already insecure feeling for women here has become multifold. I was assured she is safe and well at home, but the whole thing has been alarming. Firstly the inhuman behaviour of men, regardless of similar wombs from where they came. And then the trauma of fear. Fear for how the helpless situation will be perceived. Fear of how the incident will be projected. And fear for the consequences. Already, "social channels" with zero credibility are running their shows on digital media. Let's not immerse in the incident; look at the issue that needs addressing, the bigger picture," wrote Tovino Thomas.
Actress Bhama who is a close pal of Bhavana said that stern action should be taken against the miscreants. "Actresses live in more secure conditions when compared to other women. Still, such incidents happen unexpectedly. We should be alert from now on," said Bhama. She further added, "I don`t understand the aim of such people.Are they doing this because actresses will not reveal such incidents are shame? Or do they think that they can do anything to actresses? Let the truth come out. Stern action should be taken against the culprits," said Bhama, in an interview to Mathrubhumi online.
Actress Photos
Sakshi Agarwal
Hamsa Nandini
Hebha Patel
Avika Gor